Pablo Laso: "We had to gain point by point"
Real Madrid coach Pablo Laso spoke to the media after his team's victory against Bayern Munich in the Euroleague.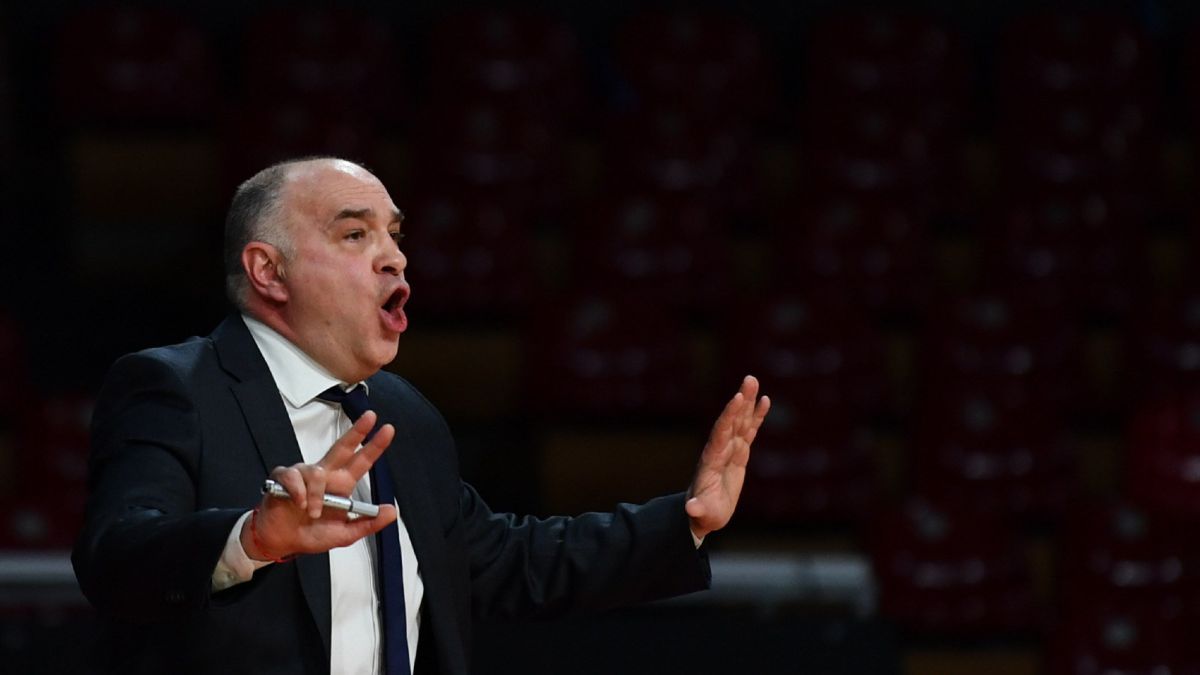 Pablo Laso, Real Madrid coach, highlighted the "good work" of his players "in extra time, both in attack and defense", to achieve an important victory.
"It was a very fair game and we had to win point by point. We managed to tie in regulation time and then we were very intelligent in attack in extra time," Laso told the Euroleague microphones.
"We have worked very well on defense in the extra five minutes and all the players have taken a step forward," he added.
"We knew that Bayern were playing very well and that they have great energy. In this competition if you don't give your best every day you can't compete", concluded Pablo LasoTavares: "It's very difficult to beat a team like Bayern"
Tavares: "I'm happy and tired"
Walter 'Edy' Tavares, Real Madrid's Cape Verdean center, was instrumental in the victory of his teams, which he described as "very tough", since it is "very difficult to beat a team like Bayern" .
"We have won and I am very happy and tired. It is very difficult to beat a team like Bayern. The most important thing is that we have played hard and we have known how to suffer," Tavares told the EuroLeague.
Jaycee Carroll, American guard for Real Madrid, coincided with Tavares in the toughness of the match.
"It was a very tough game with a very physical game. We knew that we had to be involved in the game until the last second. We have not been well in the shot, but we have been able to win," he commented.

Photos from as.com