Özil: "God wanted me to play for Fenerbahce"
"I am very happy to be able to wear the shirt of the team of my childhood," said the German midfielder of Turkish origin, who will sign until 2024.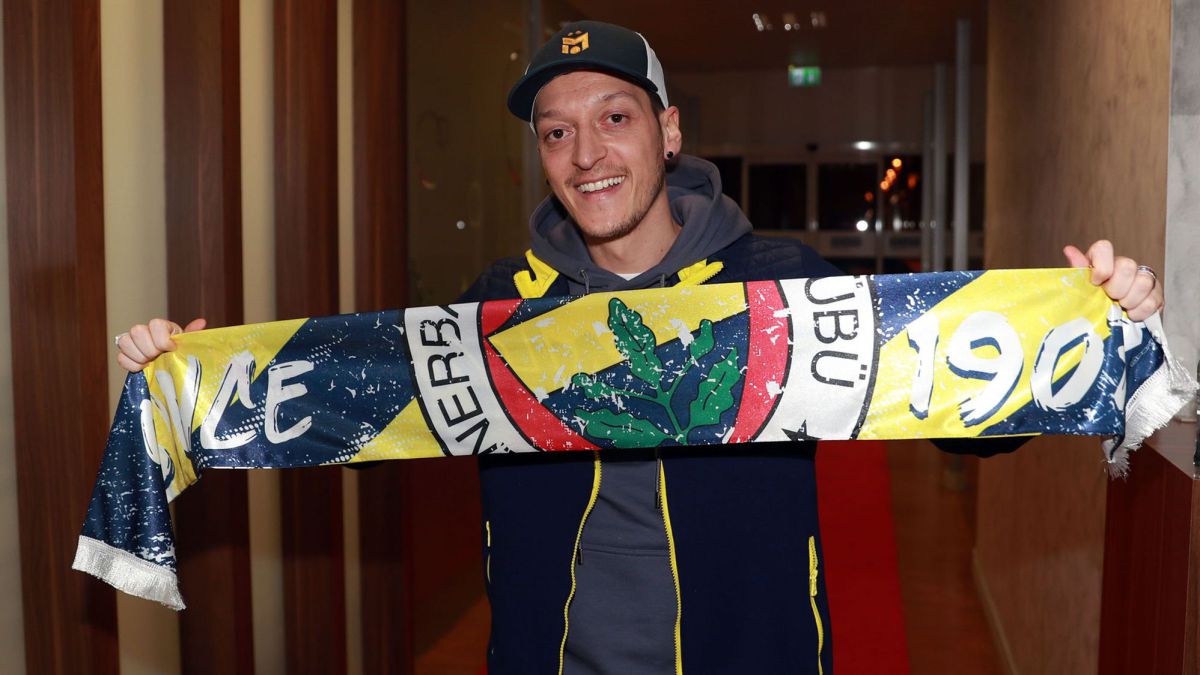 Former Madrid player Mesut Özil is already a new player at Fenerbahce Istanbul, a club with which he signed according to the German newspaper Bild until 2024 after an unsatisfactory stage at Arsenal. As soon as he set foot on Ottoman soil, the German midfielder of Turkish origin expressed his first words as a new player for 'Fener' that were soon rebounded by the main newspapers in Germany, the country with which he won the World Cup in 2014: "I'm very happy to be able to come to Turkey and wear the jersey of the team of my childhood, "he said in statements collected by ESPN. "God wanted me to play for Fenerbahce. I will wear the shirt with pride and give everything for the team," he added.It should be remembered that the relationship between Özil and his native country, Germany, fell apart after the 32-year-old footballer of today posed with Turkish Prime Minister Recep Tayyip Erdogan before playing the 2018 World Cup, a very frowned upon head of state in the Federal Republic for his autocratic way of governing. Özil was forced to apologize, but the scandal surrounding the visit was no less and ended even worse, as Özil decided to step back as a German international and never wear the Mannschaft jersey again. In Turkey, he won a multitude of fans with his decision, where they see the player trained in the Schalke 04 youth teams as a Turkish ambassador to the footballing elite. His signing for Fenerbahce is the latest proof of this. "In recent years he was always branded the main culprit when things did not work out, both in the German team and at Arsenal," Erdal Keser explained in statements to the sports website Sport1. The former professional of Turkish origin, but, like Özil, raised in Germany, stressed that the Turks "are very happy to have a compatriot who represents the Turkish ideology throughout the world." The fact that he came to play for another country would be overlooked by the Turkish population, as they consider him just another Turkish citizen because of his way of life. It is clear that Özil has had to cut his salary considerably to be able to make the move to Fenerbahce, one more factor that makes him one of the "biggest signings in Turkey" according to Keser.
Photos from as.com