Óscar Clemente and Jonathan Silva, isolated by COVID-19
The first of them tested positive this morning. The Brazilian side, close contact, also in quarantine by health protocol.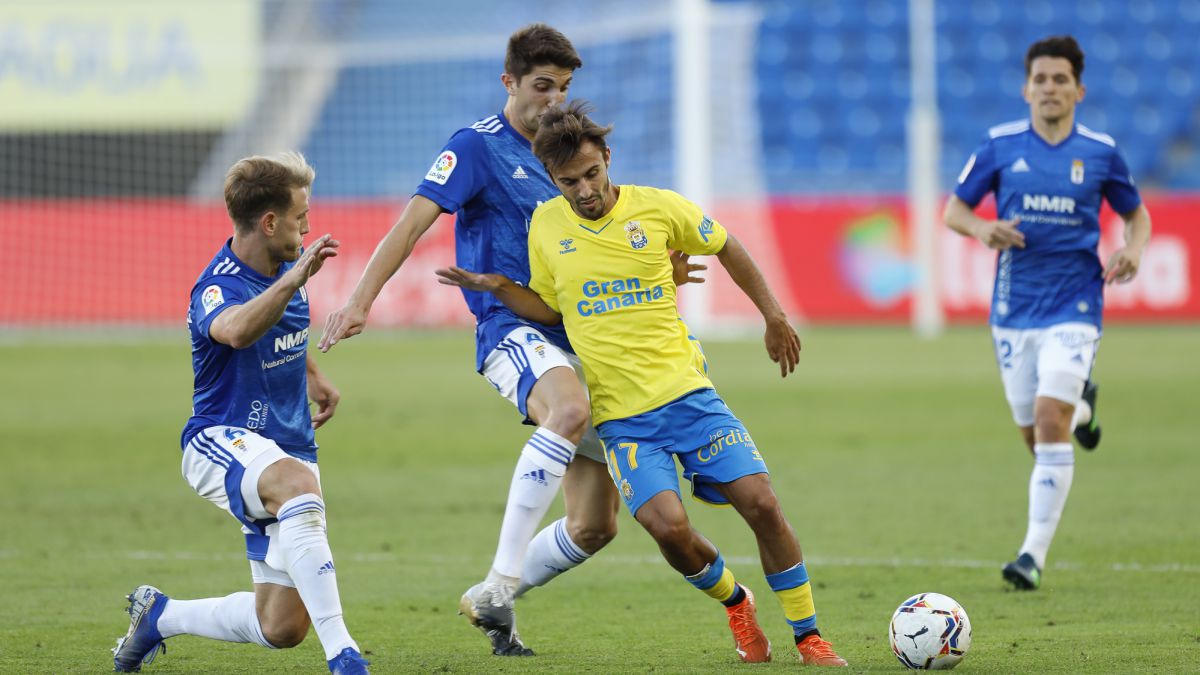 The normality with which the daily work of the Las Palmas first team developed, happier than ever after beating Espanyol and Mallorca consecutively, was abruptly interrupted this Friday for health reasons. Thus, the club announced tonight that Óscar Clemente, who arrived this summer at the Gran Canaria club from Atlético de Madrid, is positive for COVID-19.It happens that this morning, following the strict health protocol set by LaLiga, the yellow squad and coaching staff were subjected to routine PCR tests in search of any trace of the virus. After obtaining the results of the same, it was known that there was a positive case, corresponding to Óscar Clemente, "who has expressly authorized the publication of his name," as stated in the statement released by the UD.
This case generates collateral damage, since Jonathan Silva, considered close contact of the Tenerife footballer for traveling in the same car, must remain confined to his home for at least ten days, as established by health protocols. Both footballers are already isolated in their respective homes, and Silva himself will undergo a second PCR test within five days.
Precedents.
Oscar Clemente's is not the first case of COVID-19 in the yellow squad. Javi Castellano, now indisputable, could not even do preseason for this reason. Later Sergio Araujo and Christian Rivera also 'fell', as at the time Turu Flores, enrolled in the coaching staff of Pepe Mel.
Photos from as.com