Following the star's statements, PSG intensifies efforts to renew him and Madrid is looking for formulas to be able to pay his salary.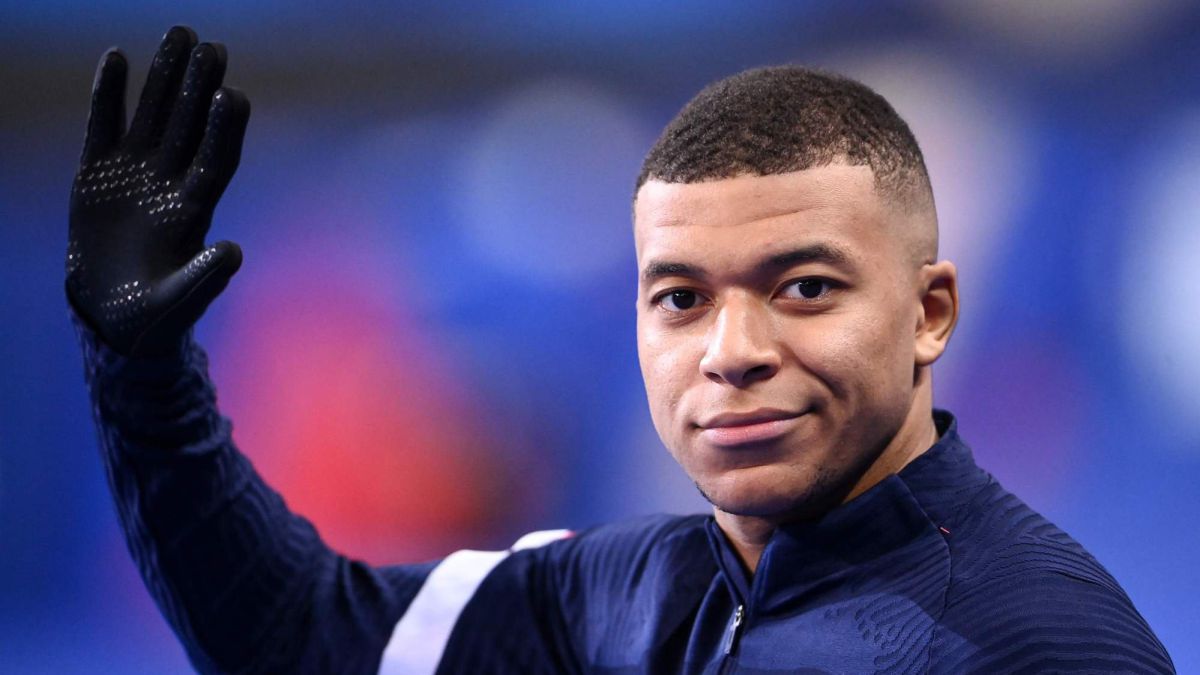 The Operation Mbappé (22 years old) lives these days its most decisive moments. PSG has intensified its action to renew the star and everything can be decided one way or another. The player has already openly stated that he is debating between accepting the renewal offer he has on the table or looking for a new horizon, this one, wearing the Madrid shirt. His statements after the game against Montpellier were a strong and two-way message. For his part, he urged PSG to put on the table a sports project that will seduce him and with which he can choose to win the Champions League and be a Ballon d'Or. On the other hand, he urged Real Madrid to step forward with an economic offer that, although it does not equal that of PSG, it can be attractive enough.
But Real Madrid is now seriously conditioned by two circumstances. On the one hand, for a loan of 570 million for the renovation of the stadium, which must begin to pay from 2022. It has already taken 100 million of that loan and in June it will take another 270. And in June 2022, another 200 Little by little, all this will become part of the club's debt. On the other hand, revenues have fallen drastically to 617 million euros and losses of close to 100 million euros are expected if the workforce does not agree to lower their salary. However, Madrid still has enough financial muscle, according to its own official accounts, to face a purchase of the star (either by selling players, or by asking for a loan) that would be around 200 million.
The problem for the white entity is in what Mbappé wants to charge. PSG is going to equate the star to what Neymar charges, 36 million euros net per year. Madrid would only get to cover the net 21 million that Mbappé now receives at PSG. Either way, there is a formula to match the offer of the French, to give the player a better slice of the image rights, which Real Madrid usually distributes 50% with the majority of its players (a common practice since the days of Los Galacticos), but not with the main stars, to whom it gives a higher percentage to be able to compete with what the state clubs pay.
From Real Madrid, journalistic circles are beginning to slide that the situation to face a signing of this caliber is not the right one and it is intended to curb the euphoria. Maybe that's why Mbappé was so forceful when launching his message to the four winds: "I don't want to sign a contract and say a year later that I want to leave because I did not want to sign the contract. No. If I sign (the renewal with PSG), it is to stay. And that deserves a reflection ". For Madrid there is little to reflect on the basis that Mbappé could collect 36 million net, because that would mean doubling the salary of those who earn the most, Bale and Hazard (both, 15 net), in the white squad.
Fit his high salary.
Madrid's current wage bill is 448 million euros. It has increased in recent seasons in a dangerous way and it will be difficult to reduce it in the short term, since Bale has a contract until June 2022 and it does not seem easy to find him a destination again to leave on loan. A net salary of 36 million like the one Mbappé intends would mean an annual outlay of 72 million to Madrid. That the situation is already complicated is demonstrated by the fact that the club has not stopped releasing ballast in recent times with the sales of Achraf, Reguilón, giving the letter of freedom to James, or with the transfers of men like Jovic, Odegaard , Reinier, Mayoral, Ceballos, Brahim…
In any case, the offices are still looking for formulas that make possible the transfer scheduled in advance of Mbappé for the summer of this year, always keeping in mind that it will not be the only line to reinforce. The money previously invested, 395 million in men like Hazard, Vinicius, Rodrygo, Reinier, Militao or Jovi, all failed signings, will be difficult to make profitable and the renewals of vital footballers such as Modric and Ramos (35 and 34 years old are still up for grabs). respectively) and the signing of a guaranteed striker (Benzema has a contract until 2022 and 34 years). The duration of the effects of the crisis is unknown and the club's forecast is that, with it completed and the stadium remodeled, revenues will well exceed 800 million (now, without an audience, they are at 617). The uncertainty is maximum, and Mbappé, from what he said, wants certainties. Nor can PSG give them with a decrease of 240 million in income and the firm intention of signing Messi. Operation Mbappé is open and has been unleashed…
Photos from as.com