Olunga's hat-trick to Las Palmas has been three years old
The striker will never forget that game: "It was fantastic for me and something that I think all the players want to experience." He even received congratulations from the president of Kenya.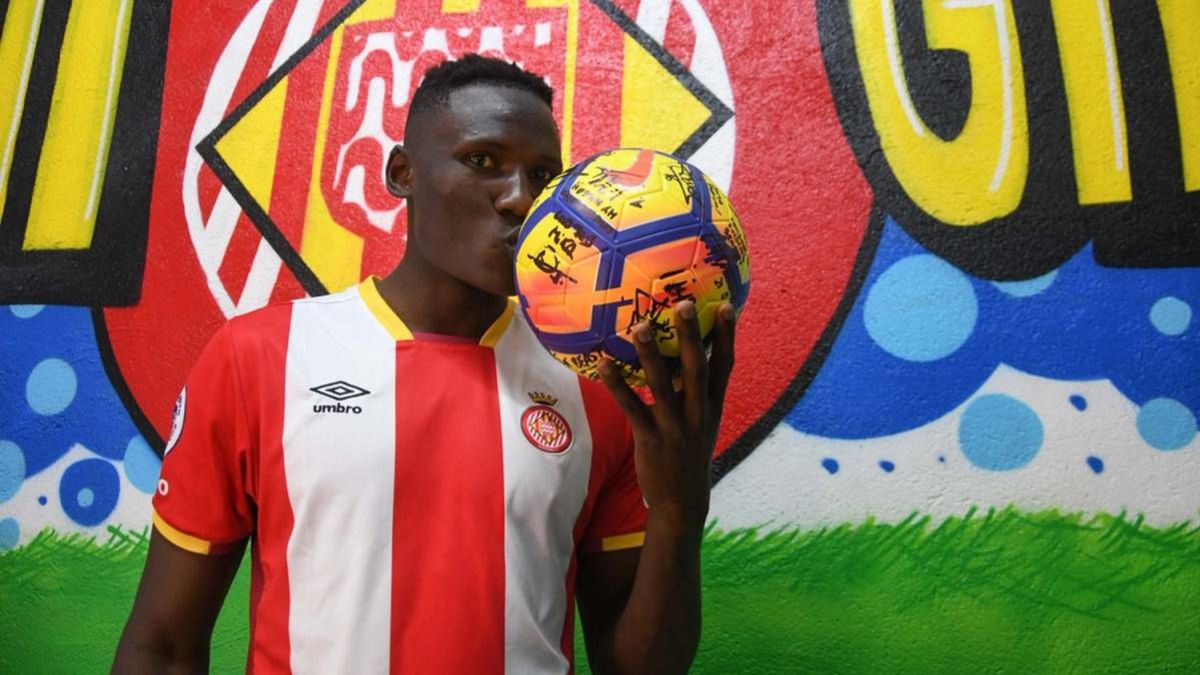 January 13, 2018 is a day that Girona fans have in their memory because at that time, the team led by Machín endorsed Las Palmas 6-0 in the First Division. But, without a doubt, it is an even more special date for Michael Olunga. The forward, who currently plays for Qatari Al-Duhail, was the main protagonist of the duel by signing a hat-trick. And he was not only the first Kenyan to score in LaLiga, but he also became the first Atletico club footballer to score three goals in a First Division duel. Three years later, Olunga remembered that meeting and "it was a fantastic moment for me. It's something that I think all players want to experience during their careers. "
Olunga managed to score the hat-trick against Las Palmas after taking the field at the beginning of the second half and only 21 minutes passed from his first goal to the third. "I want to thank God especially for giving me that opportunity, but also my teammates who made it possible, the coaches who believed in me and the Girona fans for coming to support the team," he said. . The forward lived one of the best meetings of his career with Girona and wanted to distribute the praise. First to Mojica, who was the one who assisted him in his first goal, and then to coach Jordi Balcells. In the celebration of one of his many goals, he ran to celebrate it with him because "he told me before going out to the field that he felt it was my day, that it was a good opportunity for me. When I dialed I remembered and went to celebrate with him. "
The days after his hat-trick were filled with excitement. In addition to taking the match ball signed by all his teammates, Olunga even received congratulations from the President of Kenya: "All the congratulations were special, but the fact that the president congratulated me was very motivating and an honor for me." Without a doubt, that January 13, 2018 is part of the history of Girona.
Photos from as.com