Official: Laporta, Font and Freixa candidates of uncertain elections
Barcelona made official the proclamation of three candidates for the elections that should be held on the 24th, but which may be postponed tomorrow due to the pandemic.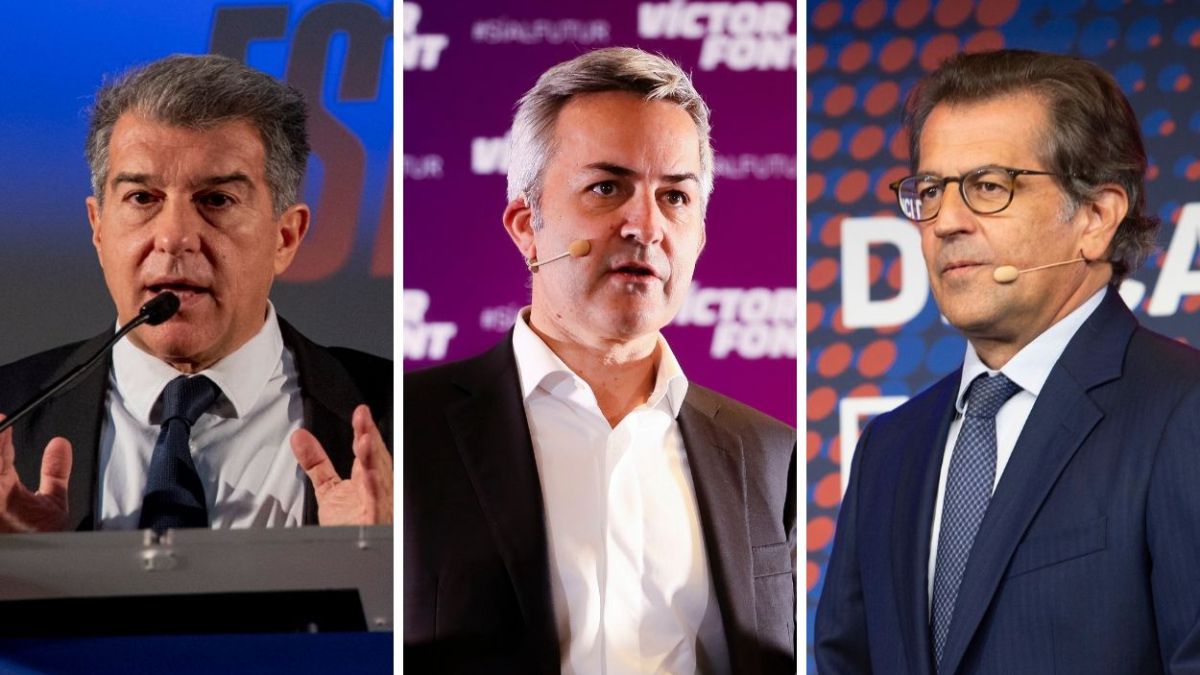 Joan Laporta, Víctor Font and Toni Freixa are already officially candidates for the elections to the presidency of FC Barcelona once the club officially announced that the counting of signatures has ended. 2,257 valid ballots were necessary to be proclaimed candidates and after the withdrawal of Emili Rousaud from the electoral race, the official numbers of each candidate are as follows: Joan Laporta ends with 9,625 signatures, Víctor Font, with 4,431 and Toni Freixa with 2,634,
Laporta presented 10,272, for which 647 have been invalidated, Font presented 4,713 for which 282 have been invalidated and finally, the one who has gone fairest is Toni Freixa, who presented 2,822 and who has remained at 2,634 after he they will invalidate 188 with what they have left over 377 to pass the cut.
What remains to be known now is whether there will be elections, because the measures to combat the pandemic could make them unfeasible. In this sense, the club awaits the Friday meeting of the Procicat (Civil Protection of Catalonia) in which the rules to be followed should be set and the elections to the Parliament of Catalonia, scheduled for February 14, could be postponed. The Generalitat cannot suspend the elections of Barcelona, which is a private entity, but if the regional elections are postponed and preventive measures are marked that would make the celebration unfeasible (such as municipal confinement, which has been extended for another week) and the club could choose to postpone them, leaving the entity in an unusual situation.
Photos from as.com