Official: Jovic returns to Eintracht
The German team has made the return of the 23-year-old Serbian striker official a year and a half after his move to Madrid. He leaves on loan for the next six months.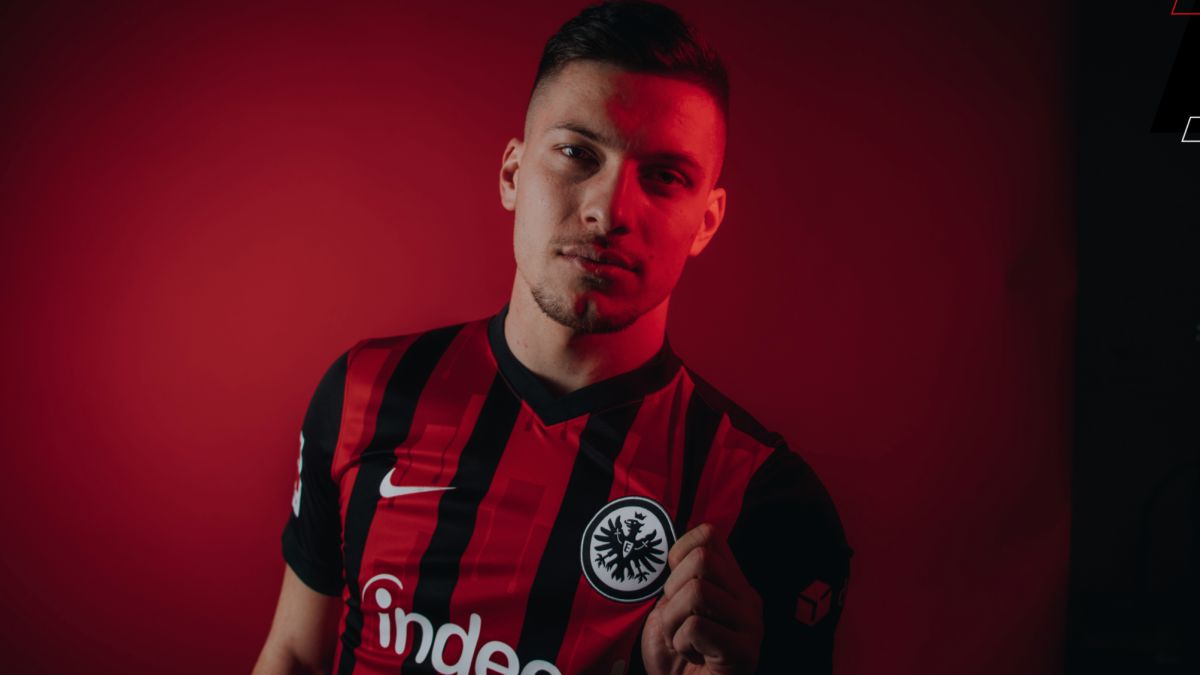 It's official: Luka Jovic returns to Eintracht Frankfurt. The German team itself has confirmed it through social networks. Shortly after, Real Madrid issued an official statement. It is a loan for the next six months, so if everything goes according to plan, he would return in the summer for the preseason. Last Wednesday the final details were finalized, the medical examination passed and the agreement was signed.
Fredi Bobic, Eintracht sports director, explained the signing through an official statement published by the club: "Luka has not had anything easy in Madrid lately. For him, it is important to get back into the good dynamics. Going back to Eintracht was his great wish. You can take advantage of the next few months in a family environment to regain your level. At Real Madrid they know that we will take care of him so that he continues to evolve. And we are aware that we won one more excellent option in attack ". You will receive the number 9 and will not have to enter quarantine after having passed the COVID already.
At 23, Jovic's progression had stalled. Since his arrival at Real Madrid in June 2019, his best version has not been seen, the one that surprised all of Europe when he played in Germany. 60 million were disbursed in his signing and, although he is still confident that he can succeed in white, the club believes that it will be good for him to let off steam and regain sensations in a place he knows and where he will be comfortable. This season he has only played 208 minutes in which he has not scored.
His first step at the Santiado Bernabéu has been marked by injuries and controversy. Jovic has missed 17 games due to physical problems. In addition, some non-sporting events such as having traveled to Serbia during confinement or having been hunted at a barbecue in violation of the anti-coronavirus regulations have harmed him both in front of the fans and in his own confidence.
Another key aspect is that in the coming months it is able to raise its market value, which has plummeted. When it arrived in Madrid, it cost 60 million euros according to the specialized website Transfermarkt. However, its low prominence and low performance have meant that, in just a season and a half, its value is 20 million.
It is a problem for Zinedine Zidane, who will face the remainder of the season with only two forwards: Benzema and Mariano. Jovic was left with the impossibility of finding him a loan in the past market, something that has happened in this one. Meanwhile, Madrid have loaned Borja Mayoral to Roma. The one from Parla was the coach's preferred option as Karim's substitute, but he was forced to go out before the ovebooking of forwards.
Photos from as.com