Official: Iván Azón renews until 2024
"I'm very happy and my goals are to keep training hard, keep adding minutes and keep giving my best to help the team," says the youth squad.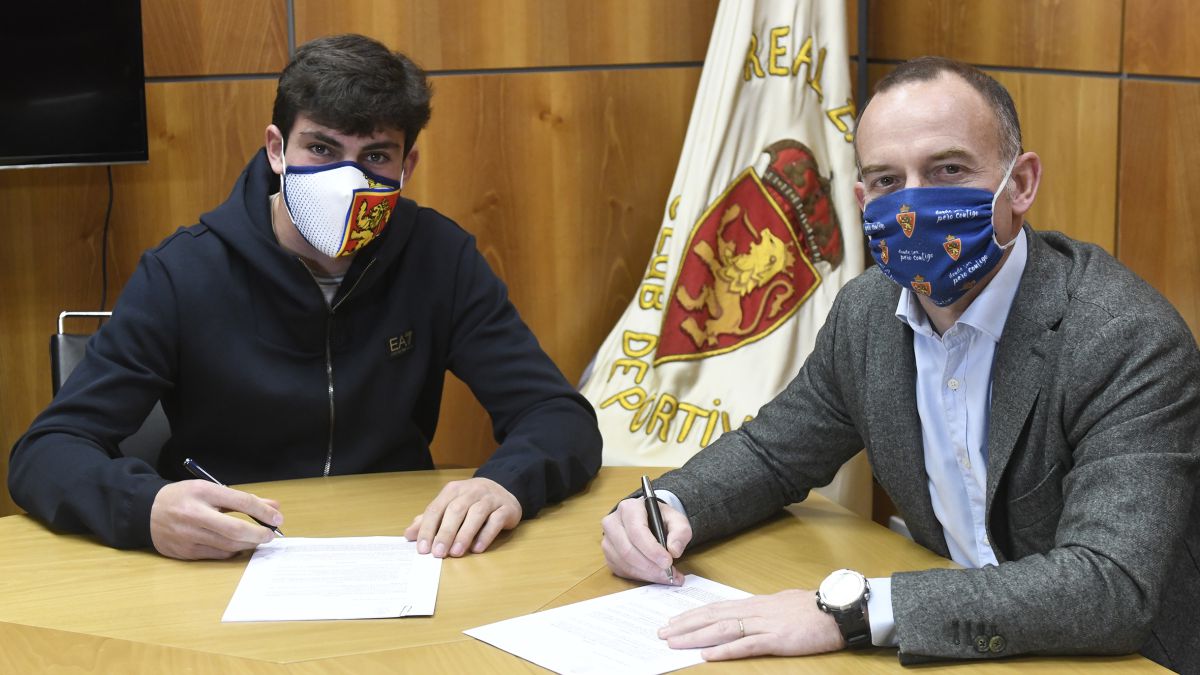 Real Zaragoza has made official this morning the renewal of Iván Azón until 2024, an extension already known since last December 9, when the contract improvement clause became effective automatically in the case of playing five games with the first team with a minimum of 45 minutes played in each of them, a figure that reached that same day against Almería.
Said requirement was the usual trend in the contracts of the homegrown players under the sports direction of Lalo Arantegui, dismissed at the beginning of December and replaced by Miguel Torrecilla. This contract renewal also entails, as is logical, a salary improvement for Iván Azón, who sees how his termination clause is set between eight and ten million euros.
The forward, who turned 18 on December 24, made his debut with the first team on November 8 on matchday 11 against Tenerife, a match that saw Rubén Baraja's dismissal as coach and in which he played the entire second half . He also had minutes in the first two games of Iván Martínez and on November 29, against Espanyol, he enjoyed his first start.
This was followed by four more and in JIM's debut on the bench, on December 16, he scored his first goal with the first team coming off the bench in the Cup match against Gimnástica de Torrelavega, becoming the third most scorer. young man in the history of Real Zaragoza. Shortly after, in the first game of the year against Cartagena, on January 2, he also made his league debut. In total, Iván Azón has already played 571 minutes this season in thirteen games between the League and the Cup, six of them as a starter.
"Everything has happened very quickly. I came from the youth team, they decided to start with me in the subsidiary and I was lucky enough to be able to jump to the first team. I thank all the coaches, from Baraja, who made my debut, to Iván Martínez and JIM. I am very happy and my goals are to continue training hard, to continue adding minutes and to continue giving the best of myself to help the team out of this situation ", said Iván Azón through the communication channels of the Real Zaragoza.
Photos from as.com