Official: Dembélé, to Atleti
Both teams have announced the loan of the forward until June. The colchoneros reserve a possible purchase option that is around 33.5 million.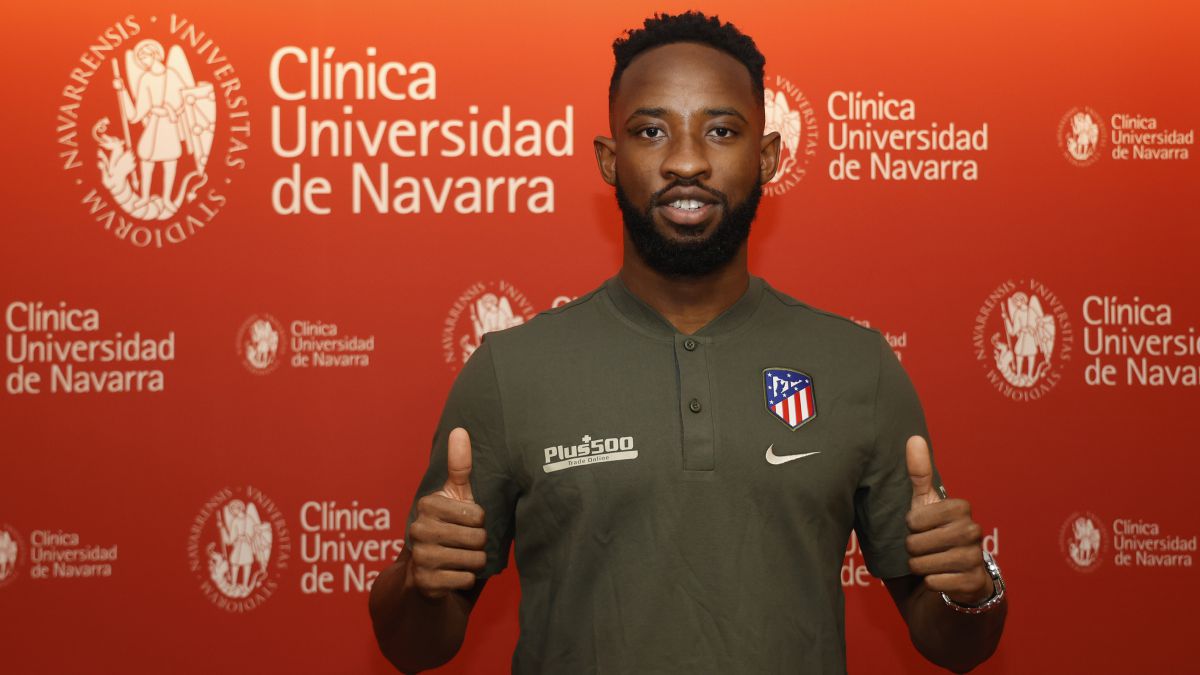 Dembélé is a new Atlético player, as reported by AS last Sunday. The Frenchman comes on loan with a non-mandatory purchase option of 33.5 million euros (with incentive bonuses of up to five more) and costs Atleti one million. This operation is adapted to what the mattress club was looking for: to avoid a transfer and not be conditioned to a mandatory purchase option. After considering many options such as Loren, Milik, Raúl De Tomás and Willian José, as the most outstanding, finally the entity opted for the player owned by Lyon. The player arrived in Madrid on Tuesday and has passed the medical examination this week.
His scoring figures convince the mattress leaders. He scored 24 goals last season and 23 in the previous one, but in the current one he has not entered into Rudi García's plans. This year he has scored a goal in the 670 minutes that he has played in 16 games, but it is clear that he does not fully understand with the coach. For that same reason, the French club wanted to give him a start but without completely detaching himself from him. In this scenario, the transfer route was appropriate.
This signing is important to give Suarez a break. But the two can also play together, especially due to the physical power and the number of occasions that the new signing can generate. Those who know him define him as a player with a great stride who can put the rival defense in trouble. A positive incentive for the Uruguayan who is sweet (nine league goals in 12 games played) .
A golden opportunity
Atleti hopes that Simeone can recover his best version and be an important player. They need a goal, especially when Suárez is not there. Camello and Saponjic did not finish convincing and it was a necessary operation that fits perfectly in what the club was looking for.
Diego Costa's goodbye was unexpected, but family reasons forced him to pack his bags ahead of time. Now, his substitute will try to make him forget based on goals. If he complies, he will have the prize to continue. The striker is convinced that he wants to face this challenge, a priori, under the role of substitute. But you want to take your chance. In this last summer market it sounded strong to sign for Chelsea, although its value was diluting. Transfermarkt now rates it at 30 million euros, but a year ago it was at a value of 50.
The issue of '9' is already settled. And it is that, within the club it was come to value not signing. Finally, the operation has been expected and all parties are happy.
Photos from as.com