Odegaard's reasons for wanting to leave Real Madrid
Madrid changed its idea of spending two years at Real Sociedad to give it a leading role that until now it has not had under Zidane's orders.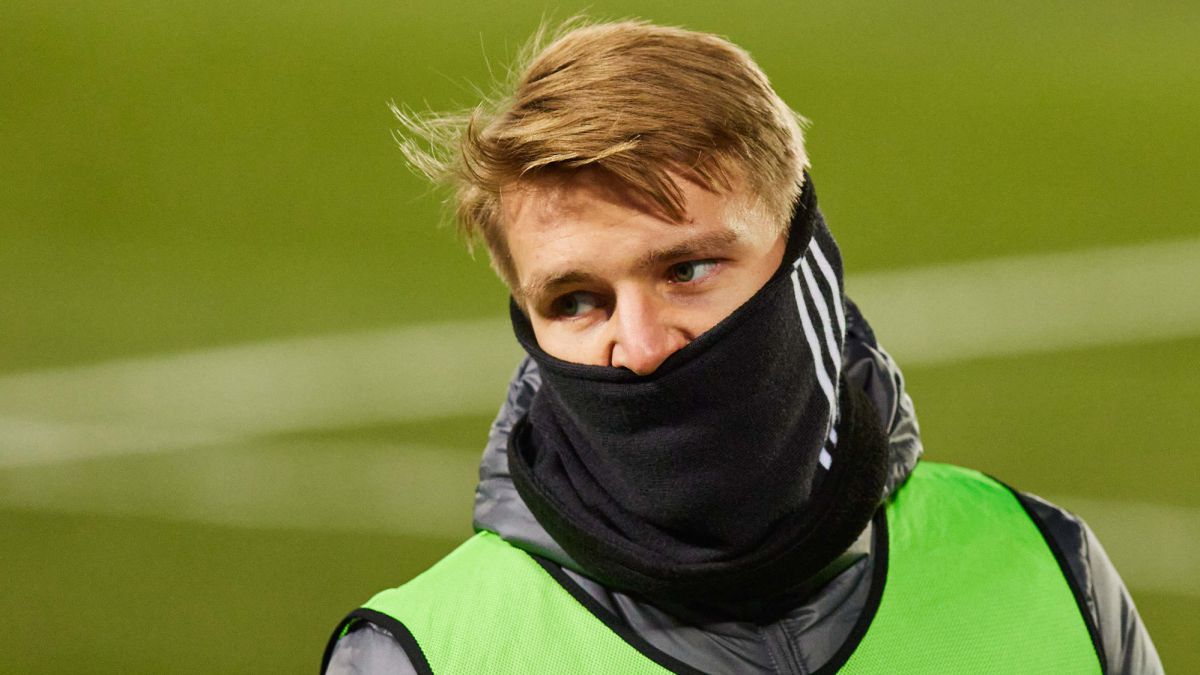 Odegaard wants to leave again on loan. It is not a heat, but a decision that has been meditating for several weeks. He is only 22 years old, although he is a player with a cool head who does not get carried away by impulses. He is very clear that what he is experiencing this season at Real Madrid is very different from what he was told last summer.Minutes
The Norwegian is the 19th in minutes played in the Real Madrid squad (367 '). It is true that physical problems have prevented him from having regularity, but something broke between him and Zizou after the defeat against Shakhtar in the Champions League (December 1). After that setback he was injured again, but after recovering he has been available in six games… in which he has only played five minutes. Duels that demanded a player of his characteristics (Osasuna, Elche ...) and in which he did not even go out to warm up.
Change of plans
That lack of minutes, obviously, is the trigger for everything. Although what Odegaard feels is disappointment. It is not a tantrum. He understands perfectly how complicated it is to have a place in Madrid, he knows the demand and accepts it. That is precisely why he agreed to a two-year loan at the Royal Society. His first campaign was outstanding and the idea of all parties was that he follow another course, as it was spoken. However, it was Zidane who asked for his return last summer to reinforce the midfield. The Norwegian accepted because they drew him an important role in the squad. His dream of succeeding in Madrid was finally fulfilled.
Odegaard's star sign was hung up too early. He suffered it in his time at Castilla, where he felt that pressure excessively. That is why it was difficult for him to start on his first loan, at Heerenveen, until he recovered his best version the following year at Vitesse. He returned to Spain, to the Real, with the confidence in himself fully recovered and with a conviction: the key is not to rush. Each stage should burn at the natural rate. Hence his obsession with spending two years on loan in San Sebastián. He wanted to return with stripes, confidence and with an important role in the Real Madrid squad. That is why he wanted to continue in the Real, although everything changed when he was promised that role that he demanded. Something that, obviously, has not been fulfilled later.
Half a goal
Finally, Odegaard had found a perfect ecosystem at Real Sociedad to complete his elite training before returning to Real Madrid. He felt that he was leaving something halfway through, with that Cup final on the horizon and the place in the Europa League that they had so hard to achieve. He left San Sebastián with some regret for not finishing what he started, although with the illusion of finally fulfilling his dream of being important in white. Months later, he feels that neither one thing nor the other: he renounced the objectives he had with Real to play a very secondary role in Madrid. And, with all these ingredients on the table, the Norwegian is clear: he wants to go out on loan.
Photos from as.com