Ocon: "It seems that Alonso is 20 years old"
The Asturian's partner acknowledges that his "idol was Schumacher, but probably thanks to both of them I love this sport."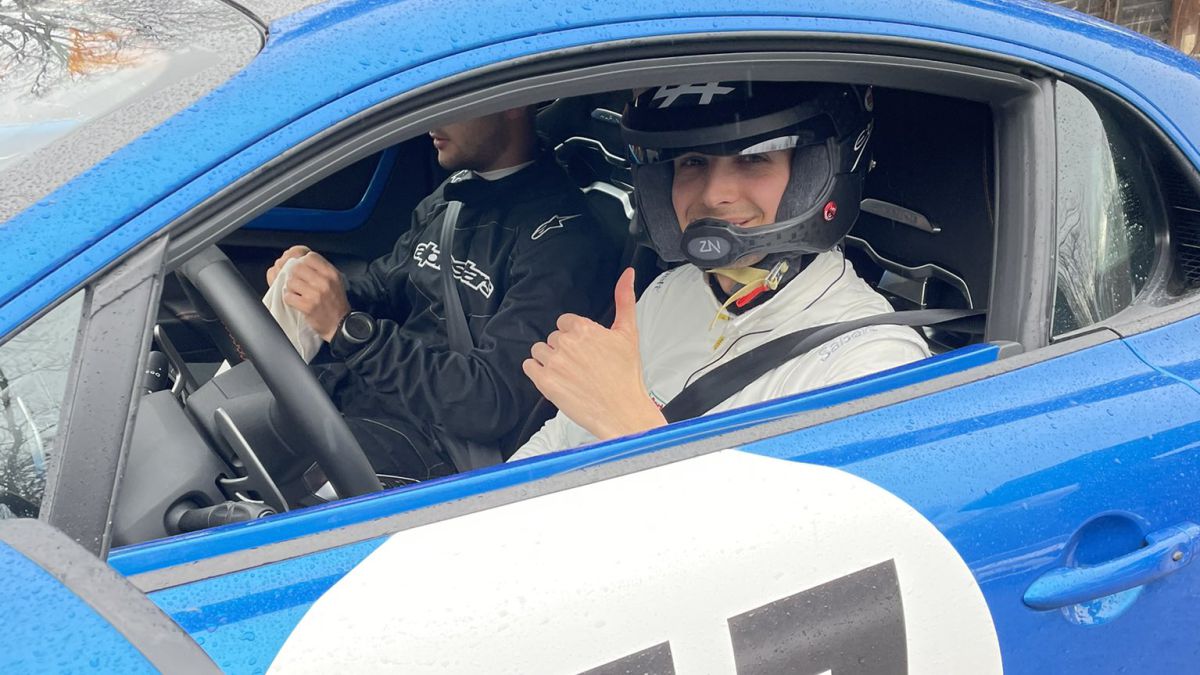 Telonero deluxe for the start of the season in the Monte Carlo Rally. Esteban Ocon, Alpine's official Formula 1 driver and Fernando Alonso's partner, was the first to go through the stages with an A110S in his baptism of fire in the specialty.
How was your rally debut?
I had fun. I have enjoyed my first rally experience on these stages, although they were not the easiest to start with. It hasn't been easy on these tough roads with lots of grip changes. Very different from what I am used to. And also I had to listen to the co-driver for the first time, and it is not easy. When you are making a curve you have to listen to what it tells you about the next one. But every kilometer has gone better and I have had a good time.
First job for Alpine…
Yes, I have started working for Alpine. First day with them, wearing their colors, their clothing.
What do you think of the rally drivers after this experience?
They are heroes. When you see the on-board cameras, you see that they are going fast, that they have everything under control. It seems easy, but when you drive on the same roads you realize that it is more complicated than on television. They have very large steel balls.
Moving on to Formula 1, do you think this season will be more competitive?
Unknown. We finished the season on a good note, with three podiums. We had good times, bad times, but we made a lot of progress. And that is what we are going to try this year, hunt down the first ones and fight with them. But until the car hits the asphalt in the first test and especially until the first qualifying, we will not know where we are. We can't underestimate anyone, but we sure will fight.
Have you been able to work this year?
At the moment we have not been able to go to Enstone due to the current travel restrictions, but we are working a lot over the phone, with all the people on the team, and the new bosses. It seems that we are in good hands. They are very involved and providing ideas for progress. At the moment I only know the new managers from talking on the phone and video conferences, but they are very motivated. Davide has already had great successes in MotoGP and is hungry to achieve great things with the team. We are in good hands.
Were you waiting for Cyril Abiteboul to leave?
It was a surprise and his departure hurt me. He has carried the burden of the entire project for many years, and when the results began to arrive, seeing it go has been difficult. I wish him the best for the future because I appreciate him very much and he has helped me get here.
Do you think you will have an advantage over Fernando because you know the team better?
Fernando is able to be in tune from the first moment. You have done many tests that will help you. His experience, even though he has been out of Formula 1 for two years, will also help him. He looks like he's 20 years old, and I think he'll be ready from the get-go. I will try to fight him, but at the same time we work for the same team and that is important. You have to add the maximum points, although I will attack.
How was your encounter with him?
We haven't had much contact, but we did talk and send messages. I respect him a lot and I hope to have good fights with him. I was more of Michael Schumacher, but probably thanks to both of them I love this sport. And now I will also compete against the son! It seems crazy.
Photos from as.com