Nico Melamed falls in love with Espanyol
The youth squad, all effectiveness with a goal or assistance every 96 minutes, is the unpredictable and different. "He will go where he wants," predicted Moisés Hurtado.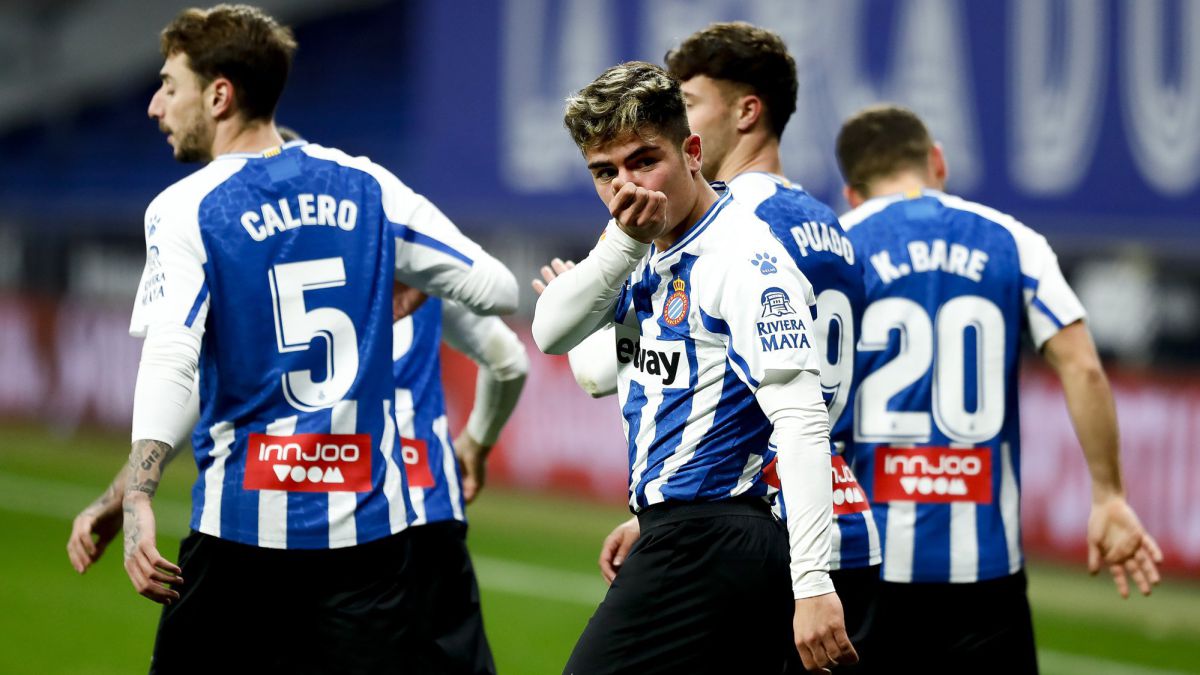 Nico Melamed only needed seven minutes to open the path to victory, and the winter championship, against Castellón. And not much more time has needed to win the hearts of a Espanyol who has found in this young player not only the new pearl of the quarry but also a different idol project. Creative, decisive on the field, stylish also outside of it, with highlights that evoke the time of his birth, the first two thousand, and a shirt inside his pants typical of classic football.
With Nico on the grass, the impression is that things are going to happen. And what if it is. His early goal this past Sunday was not a mirage. The same had happened to him on the day of his very debut in the Second Division, against Sabadell, when he spent 13 minutes scoring after his appearance from the bench, or more recently in Cartagena, when there were only eight minutes he needed to see the door and others five to provide assistance to Raúl de Tomás. 19 was on the grass against Zaragoza when he gave a goal pass to Sergi Darder. The stat could have risen wildly with the goal he recently scored in Las Palmas, which was invalidated by a previous offside by Raúl de Tomás.
It is not surprising that his statistics, with three goals and two assists in just 482 minutes played, are practically insurmountable: he delivers or scores a target every 96 minutes. But it is that Melamed contributes much more. The unpredictable. Innate football. The Angel. A profile that helps the team and confuses its rivals, as in the 2-0 against Castellón, in which it does not touch the ball but does participate actively by dragging them and allowing Javi Puado to finish almost unopposed.
"Nico has a privileged head, very good physical conditions, technically he is very good and has a goal. But the most important thing is that he is very responsible, committed, familiarly stable," the then coach of Juvenil A of the Espanyol, Moisés Hurtado, in the summer of 2019. And he nailed it. As in his final sentence: "He will go where he wants to go. And he wants to go as high as possible" .
Photos from as.com