Neymar and Álvaro, the reunion
Both players meet again after the incident they staged in September in which the Brazilian accused the central defender of racism.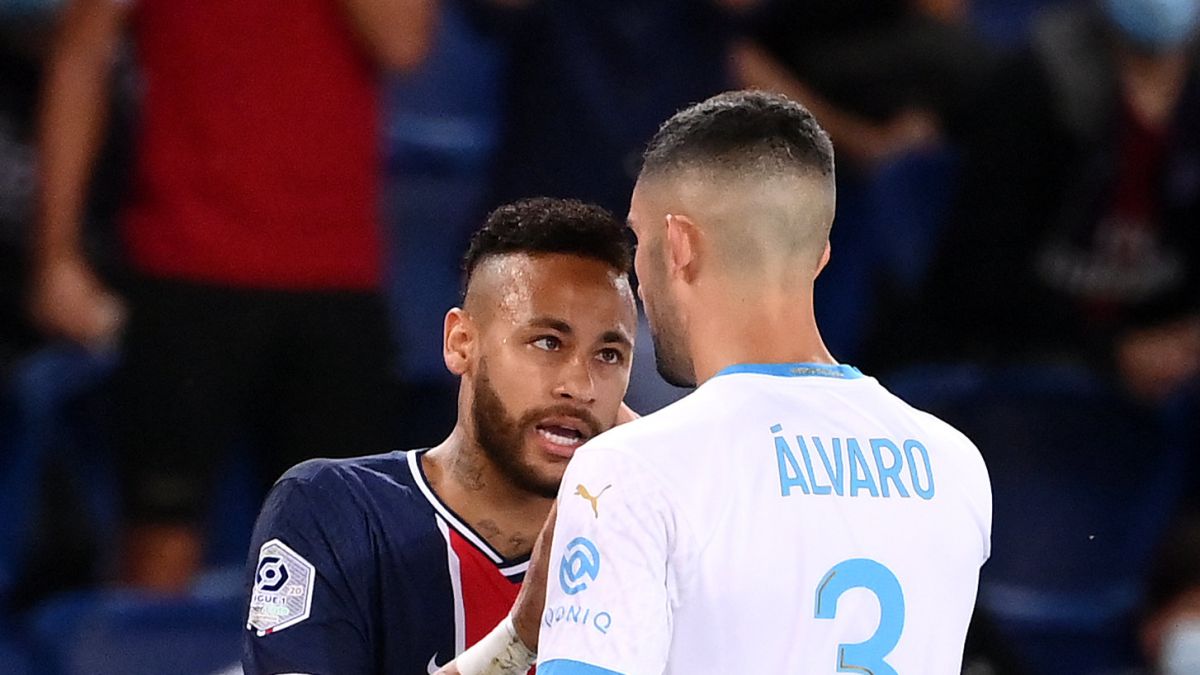 PSG and Marseille compete for the first title of the season in France today. Beyond being able to see Pochettino lift his first title as a coach, the main incentive is marked by Neymar and Álvaro, who will see each other again after having starred in an incident that went around the world during the last classic.
That match, played on September 13, resulted in the victory by the minimum of Olympique de Marseille, although the news came after the match. Neymar, expelled for giving Álvaro González a slap, accused the Olympique de Marseille center-back of racism, which received a wave of threats on social networks that caused a dispute that lasted several weeks between both players. Finally, the LFP saw no signs of racism in the September Classic and only sanctioned Neymar with two games, as well as Di María with four after spitting the OM player in the middle of the match.
Neymar, who has not played since December due to his injury against Lyon, will reappear today in the Clásico and will face Álvaro González again. In fact, and as reported by Le Parisien, the Brazilian star has pushed his best to reach the final with the purpose of revenge against the former Villarreal player. Undoubtedly, today will be a final of great tension between the two teams with the greatest rivalry in French football and that have starred in great games in recent years.
Photos from as.com