Napoli advance suffering against the leader of Serie B
The Azzurro team reaches the quarterfinals of the Cup, beating Empoli 3-2, which gave a recital at Maradona despite absences due to covid and rotations.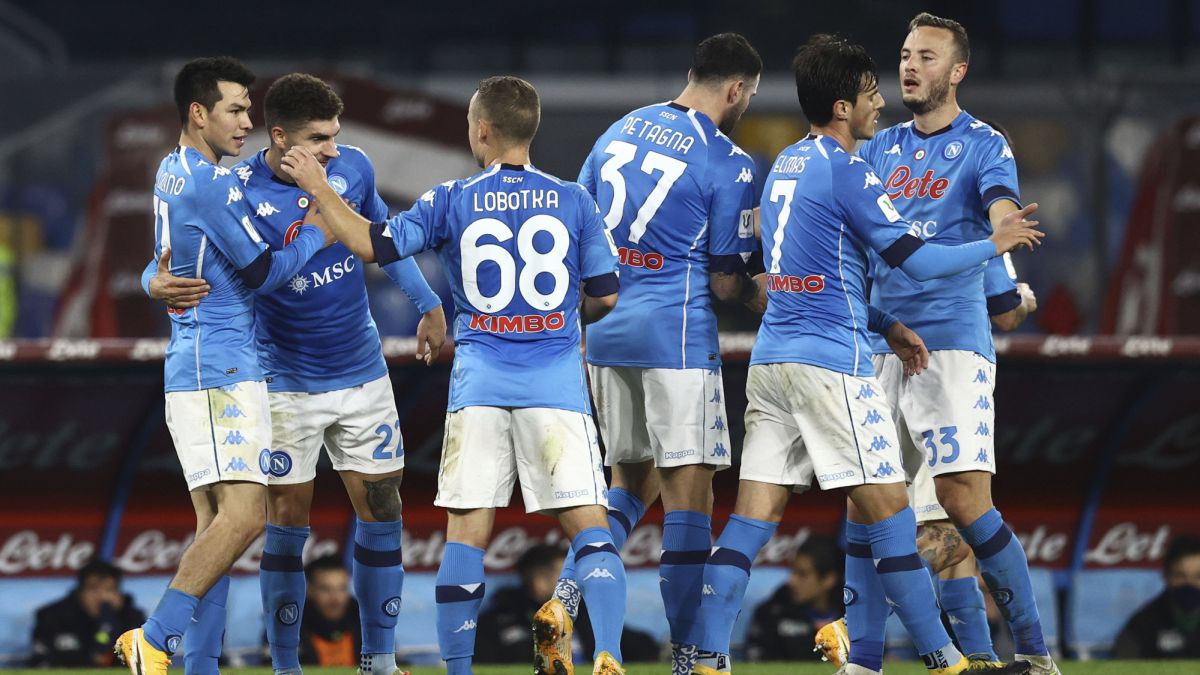 Napoli, reigning champions of the competition, took their place in the quarterfinals of the Italian Cup, suffering much more than expected against Empoli, a Serie B team that did merit a feat at the Maradona stadium.
The first surprise of the afternoon came before the game, when the ASL (the same health authority that stopped the famous Juve-Naples in October), blocked three visiting players at the concentration hotel (forward Mancuso, defender Pirrello and midfielder Zurkovski), as well as his coach, Dionisi, and a utility worker. The five had contacts with a positive for covid on a plane on January 4 and will have to be isolated until tomorrow, after the 10 days established by the regulations have passed.
The bad news and rotations were not noticed among the Toscani, who put the Neapolitans in trouble already in the first half. Gattuso's team, in which Koulibaly was seen again from the first minute, started strong and deservedly went ahead with a beautiful header from Di Lorenzo to a pass from Lozano. Everything pointed to a placid afternoon for the southerners, but an incredible Chilean from Matos who brushed the crossbar warned that, soon, curves would arrive.
In the 33rd minute, the young Bajrami put the tables with a precious thread that beat Meret, but before the break a whip from Lozano (the best among the Partenopei) from outside the area again overtook the Azzurri. At the resumption, the Serie B leader continued to show that he is ready for promotion. Bajrami, in 68 ', again equalized the score with another great thread, although that blow definitely woke up Naples in the final stretch.
Petagna made it 3-2 after a corner kick and Fabian, with a shot from afar, brushed past the fourth goal, finishing off the post. The visitors' final assault attempt, this time, had no effect: Naples kept the pass (and awaits the winner of Roma-Spezia), but the applause went to Empoli.
Photos from as.com