Nadal stokes Djokovic: "Some of us don't need to publish what we do to help"
In an ESPN Argentina interview, Rafa Nadal met the criticism of some colleagues about the "favorable" conditions that the Balearic and Serbian have in Adelaide.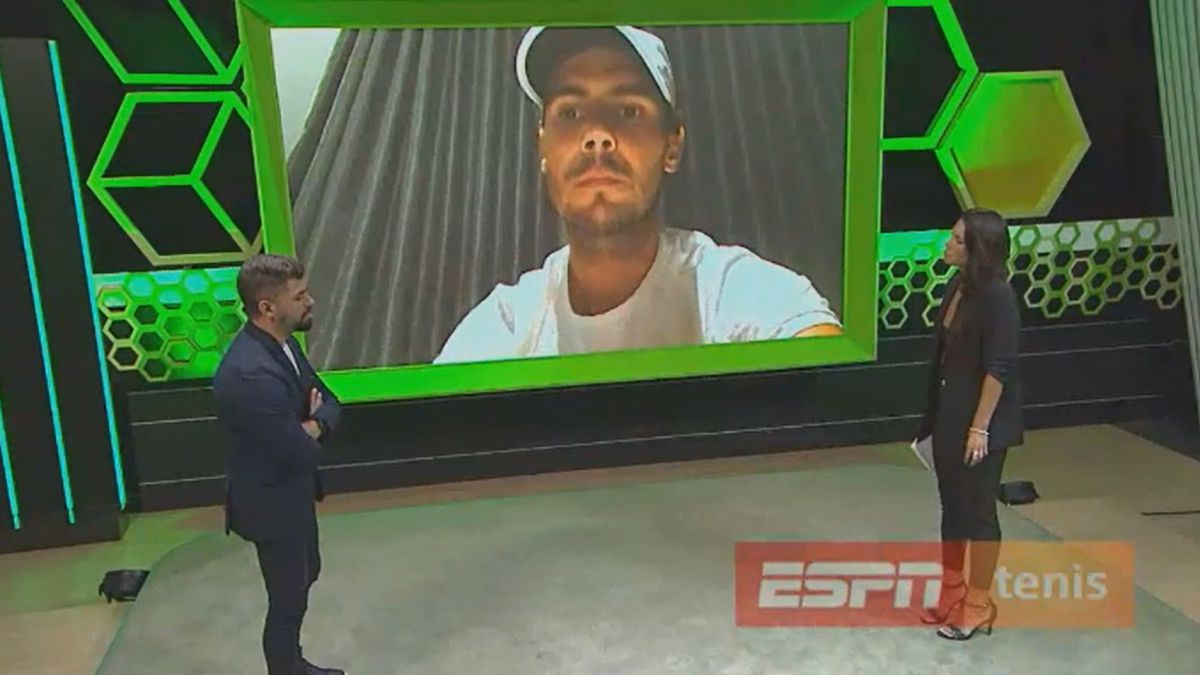 From his hotel room in Adelaide, where he passes a special quarantine that was crossed out as "favorable" by one of his teammates, Rafa Nadal attended ESPN Argentina and sent a new message to Novak Djokovic, who is also in the bubble of the best of the ranking, with Dominic Thiem, Simona Halep, Naomi Osaka and the sisters Venus and Serena Williams. The Spaniard came out of the criticism and implied that he has tried to help the tennis players who are in worse conditions, although he has not done so publicly: "Here each one tries to get the maximum possible performance within our possibilities and help us between What happens is that some need to make it public and others do it in a more private way without having to publish everything we are doing. " Rafa delves into the idea in a forceful way: "We do not have that need to propagandize the calls we make so that things go as well as possible for the most disadvantaged.
These demonstrations seem a clear reference to the action that Djokovic carried out by sending a letter to the director of Tennis Australia, Craig Tiley, with a series of demands to try to equalize the conditions of the players who are confined for having been in contact with a positive for COVID. These claims fell on deaf ears and many Australian citizens saw them as a lack of respect for the strict sanitary measures that have allowed the oceanic country to reduce the death rate from coronavirus to practically zero. Djokovic tried to clarify his position with a lengthy statement that he published on his social networks.
For his part, Nadal has his opinion on the apparent inequality between the tennis players waiting to participate in the Australian summer tour, which will culminate in the first Grand Slam of the year (February 8-21). "Where is the line between privileges and non-privileges? There it is something different. I have a slightly different vision from other players. Here in Adelaide our conditions have been better than those of most of those in Melbourne, but there are those who have larger rooms where they can develop physical activities, others, smaller and without contact with their trainers and physical trainers ", explains NadalHypocrisy
The Spanish champion continued with his assertion and shot against what he understands as hypocrisy on the part of some: "It is a matter of ethics and everyone has their own opinion, all respectable. Now to talk about fair play or equal conditions , people don't tend to complain about the position of those who are worse off than they are. People in Adelaide are said to be in better shape, but I haven't heard anyone from Melbourne say they have a better room than others. , those who have been confined for 14 days without being able to train because they were on a flight with a positive ". For the number two in the world, everyone goes to their own way: "Those who have perhaps complained so much about our conditions in Adelaide have not decided to remain confined without training. The complaints are always from a disadvantageous position, upwards. Downwards nobody is usually positioned at the disadvantage. "
Photos from as.com