Nadal's most exciting record: surpassing 20 Grand Slams
The Spaniard spoke on ESPN Argentina about the most immediate future of the season. In Australia he can tiebreaker with Federer and in Rotterdam he can regain No. 1.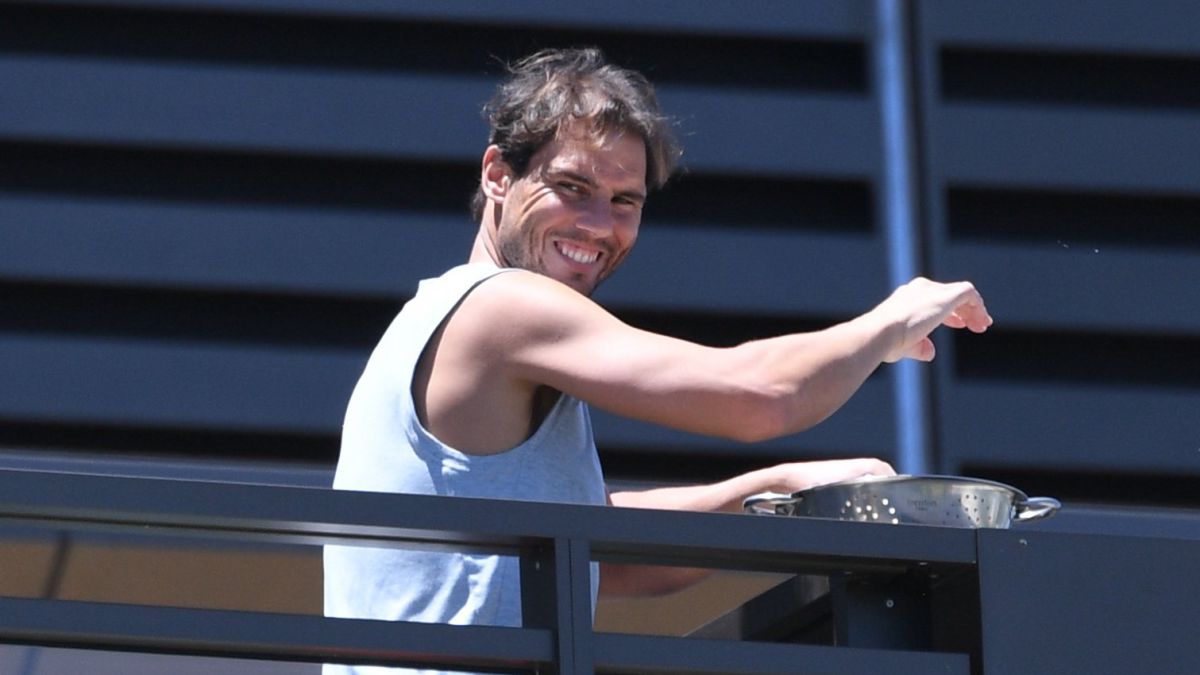 Four and a half hours to be out of the hotel room, with a track training of just over two hours and physical work of about 40 minutes on an exercise bike. This is the routine that Rafa Nadal carries out every day in Adelaide, where he is also close to finishing the strict 14-day quarantine protocol set by the Australian Open organization. This is how the Spaniard told ESPN Argentina, where in addition to launching a critical message towards Novak Djokovic (without naming him), he reviewed other strictly current issues.
Melbourne Quarantine: "Spending 14 hours in a room is not pleasant. I hope they have as little trouble as possible and that they have everything that could be better for them, since their preparation is going to be worse compared to that of the we have been able to train. Without a doubt they are worse conditions than we all would like, but we are lucky to be here healthy and competing ".
Goals in 2021: "My primary goal is to be healthy, and the second to be happy. Try to be competitive in the tournaments I go to and give me options to get a good result"
Return to number 1 in Rotterdam: "I swear that this is the first information I have that this could happen (laughs). For several years now I have not aimed to be number 1 directly. If that comes as a result of good results it will be fantastic and I will be super happy. I signed up for Rotterdam because Indian Wells is not going to be held. My calendar is always variable. "
Illusion to surpass 20 Grand Slams: "If right now I had to choose a record, yes, it would be this. But from there to continually be aware of it, no. I would love to, but I have always worked in a different way. This does not change my way of facing the Grand Slams, it does not add motivation or pressure ".
Photos from as.com