Nadal's first training session in Melbourne with Marc López
After the good feelings he showed at the Adelaide exhibition, Nadal traveled to Melbourne and this Saturday he trained at the Rod Laver Arena with Marc López.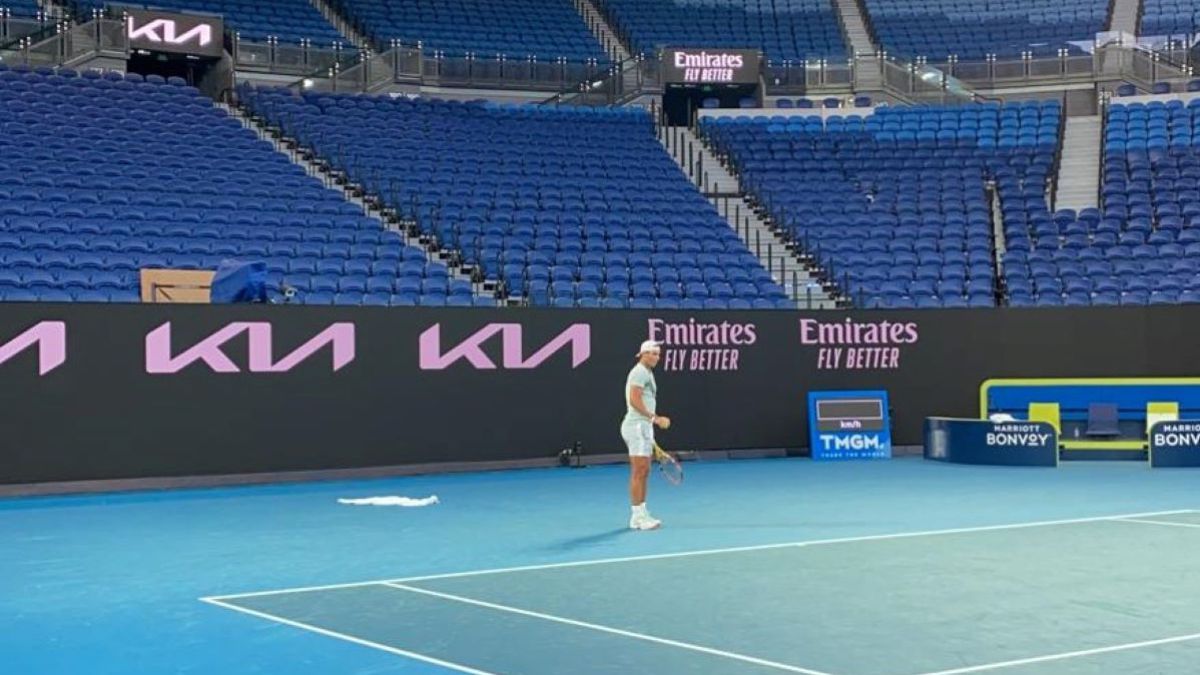 Rafael Nadal left Adelaide on Friday, where he spent the 14 days of mandatory quarantine imposed by the Australian Government, and traveled to Melbourne to start preparing for the ATP Cup (February 2-6) and the Australian Open (February 8-21). The Spaniard offered very good feelings at A Day at the Drive, the exhibition in which he successfully beat Domimic Thiem (7-5 and 6-4) and this Saturday he trained for the first time at the facilities where he will compete from now on .
Nadal rallied with his friend and chosen training partner Marc López, after having shared the track during confinement in the south of the country with Italian Jannik Sinner. The Spanish tennis players, who were Olympic gold in Rio 2016, practiced around 7:00 p.m. (Australian time) on Melbourne Park's central court, the Rod Laver stadium, where the Spanish team will play its ATP Cup matches. Marc López will participate in the doubles draw of the Oceanic Grand Slam with Pablo Carreño as a couple.
After enjoying the Adelaide exhibition a lot, Nadal posted a message of thanks on his Instagram account, in which he once again praised Australia's management of the COVID-19 crisis. "I wanted to thank once again the people of Adelaide and South Australia for receiving us these last 14 days of quarantine," wrote the Mallorcan.
"Also to @tennisaustralia for organizing the exhibition we played yesterday and the people who came to see it. It was great to see tennis with crowds, have fun and enjoy their time. That is also a result of how well things have been done in this country. Thank you very much and I hope to see you next year. " Rafa also greeted the citizens of his new destination. "And now hello Melbourne and thank you Victorians for inviting us. Looking forward to these next few weeks." Nadal stays with his team and his family at the hotel he always chooses for the best Aussie, the Crown, since after the quarantine players are free to choose their accommodation.
Photos from as.com