Mouse goes on loan to Nástic de Tarragona
The Galician goalkeeper is finalizing his loan until the end of the season. He will be the second to leave, after Papu.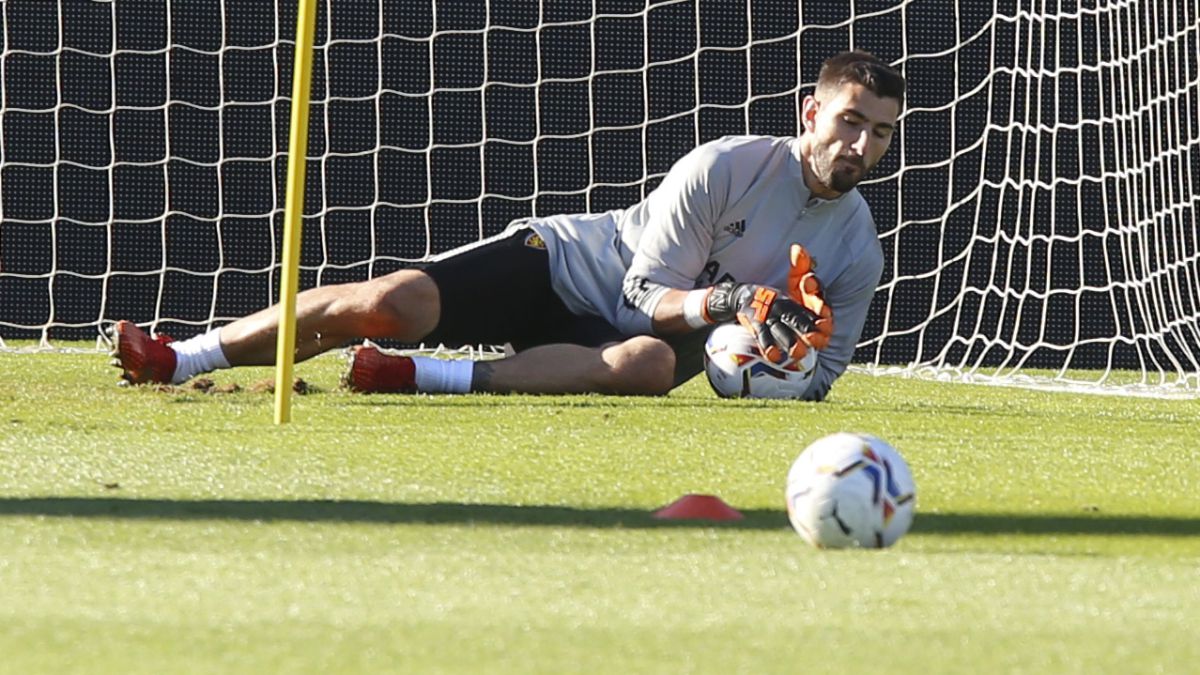 Real Zaragoza and Nástic de Tarragona, from Second Division B, are currently finalizing the loan of goalkeeper Álvaro Ratón until the end of the season. The agreement between the three parties is already fully underway and will be official in the next few hours.
Mouse, always in the shadow of the Argentine Cristian Álvarez, has not hesitated to accept Nástic's proposal and already has his suitcases ready to travel to Tarragona.
Ratón, 27, was completing his fifth season at Real Zaragoza, with whom he has played 54 official matches.
The departure of Álvaro Ratón, although in the form of a loan, is the second to take place in this winter market, after that of the Georgian Papu, bound for Cypriot football. Vuckic, Raí, Larrazábal, James, Nick and Guitián are still on the exit ramp, but no firm offers have arrived for any of them.
For his part, the sports director Miguel Torrecilla continues to hunt for a center forward with a goal, the primary objective of the Aragonese club.
Photos from as.com