Mouse does not go to Nástic and René Román does not sign
The double operation has undergone a complete turnaround in the last hours as the veteran goalkeeper did not pass the medical examination. Peybernes, for his part, is already on his way to Zaragoza.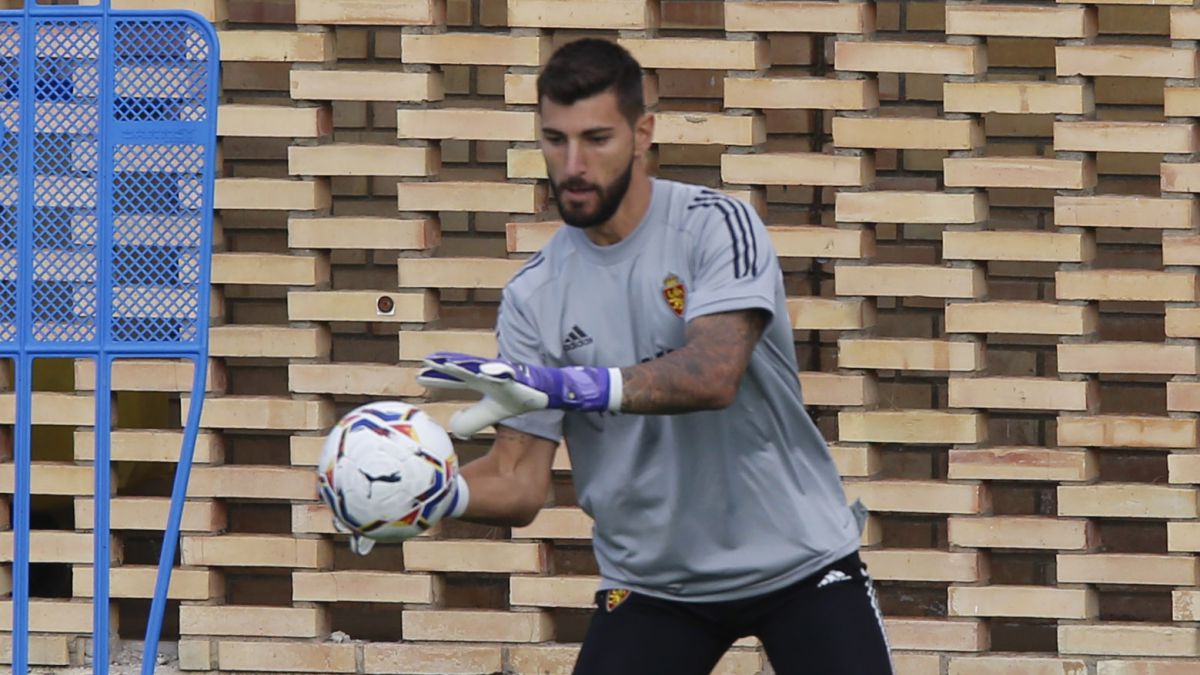 360-degree turn in a double operation that seemed closed: negotiations for the loan of Álvaro Ratón to Nástic de Tarragona were broken at the last minute until the end of the season due to René Román, who was to be his replacement during the next six months, did not pass the perceptive medical examination yesterday.
Ratón, who traveled to Tarragona yesterday afternoon to close his loan, after having asked a loan from the sports director Miguel Torrecilla to enjoy more minutes, is training right now at the Sports City under the orders of Juan Ignacio Martínez and will finish this campaign at Real Zaragoza. It is final.
So René, with the letter of freedom, after terminating his contract with Dinamo Bucharest a month ago, will have to find a new team, which curiously could be Nástic.
On the contrary, the operation that is not in danger is that of the French central defender Mathieu Peybernes, 30 years old and 1.87 meters tall, who will become the first winter reinforcement of Real Zaragoza in the next few hours. In fact, the player is now traveling to the Aragonese capital.
The arrival of Peybernes may mean the departure of Guitián, one of the seven players who were on the starting ramp of Real Zaragoza, together with Papu, already in Cypriot football, James, Raí, Nick, Larrazábal and, especially, the Slovenian Vuckic.
The intention of Torrecilla is to sign a footballer per line in this winter market, although most of the economic effort will go to a center forward. In this sense, one of the objectives is Álex Alegría.
Photos from as.com