Former forward Noel Whelan says that the option to purchase Tottenham by Carlos Vinicius for 45 million is "a bargain": it would be a support for Kane and for his projection.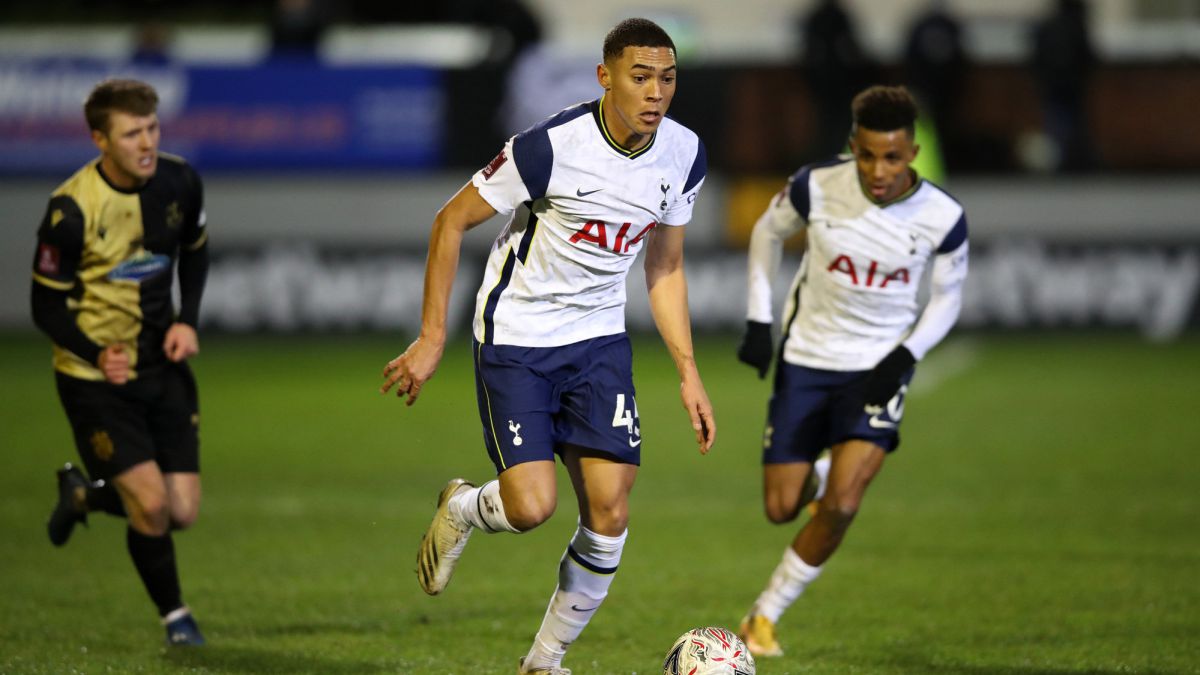 Mourinho does not rest when looking for the best reinforcements for Tottenham. And the pace is dizzying. Because these days in which the winter transfer market hurries its last weeks and with Mourinho with the fishing rod in Real Madrid, in the loan of the Brazilian Militao, in England they are already beginning to think about reinforcements for the next window summer
Mourinho needs a forward to support and reinforce the attack seems to be a reality. A striker who is an alternative to Harry Kane and who even establishes himself as his partner. Well, it seems that this reinforcement is already in the house and that, in addition, it is a bargain.
As stated by former striker Noel Whelan, referring to Carlos Vinicius, on loan from Benfica until the end of the season and which includes a purchase option of 45 million euros: "He is 25 years old, 40 million pounds (45 million euros) It's a bargain. For that money they won't be able to find many players of this quality who evolve and present themselves at Tottenham. He seems a very professional player and I think Mourinho will take that into account in the summer and try to stay with him permanently ".
Carlos Vinicius treasures high profitability on the pitch. He is the player who makes the most of minutes when scoring goals for Tottenham. This season he has 439 minutes and six goals, which is a goal every 73 minutes. Its top scorer, Harry Keane, has played 2,024 minutes and has scored 18 goals, one every 112 minutes and Heung-min-Song has scored 16 goals in 1970 minutes, one every 123. Lucas Moura, with the same goals as Vinicius, six , it took more than double the minutes, a total of 1,202. Bale has scored three goals in 623 minutes.
"The quality of his game is evident, he is always in the right place at the right time. He is a player who can help Harry Kane and, if they stay with him, the tendency is to improve", predicted Noel Whelan, in statements to Football Insider.
Photos from as.com