Monge defends itself against attacks before the elections
The president of the Basque is trying to be re-elected. Sautu, the other candidate for the February 4 appointment, called his administration presidential and harming Alavesa and Guipuzcoana.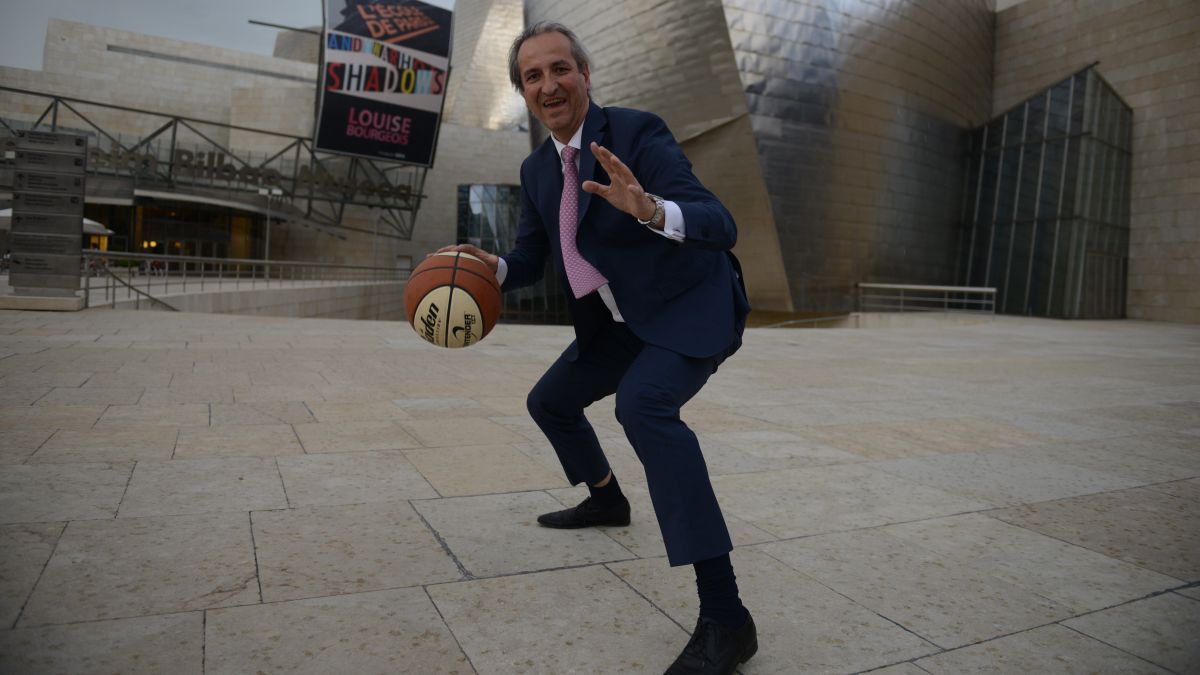 The Basque Basketball Federation opens an electoral period and will be appointed president on February 4 Luis María Sautu plans to fight the current president, Germán Monge. He takes the step when he understands that activity in Guipuzcoana and Alavesa has been reduced since he is in charge. "The way of working of the Basque Federation has changed with respect to what existed before, when everyone was counted on. Now it has gone on to make presidential decisions," laments the candidate.
In response to the accusations, Monge has released a statement. It highlights that the ESF Board of Directors is currently composed of 16 members, of which 6 are women, with the presence of 3 from Alava, 6 from Bizkaia (one of them based in Gipuzkoa), 6 from Gipuzkoa, in addition to the president himself, now in functions. "The three Territorial Presidents are ex officio members of this Board of Directors, and Vice Presidents of this president's own will, something that did not happen in the previous term," he notes, in addition to explaining that "all the decisions of importance have been taken by majority agreement -on many occasions unanimously-, by the members of said Board, including the approval of the financial management and the proposal of bases of annual competitions presented to the General Assembly of the FVB, which is the sovereign for the approval and ratification of all decisions, and of which Mr. Sautu is also a part. "
In view of the criticisms received from the other candidacy for the economic and sporting management of the Basque as a whole "and having not formally received any complaint in this regard before this federative body by official means during the last four years, I understand that they refer only to reasons electoral ", continues the president of the FVB. This makes it clear that his priority has always been "the search for consensus and understanding among all levels of Basque basketball," which is supported by the large number of activities carried out in the four years distributed throughout the Basque geography.
Regarding the economic and sports management of the Basque, Monge refreshes that it has been approved by the majority, and without exception, by the General Assembly in each of the years submitted for its consideration, and also in the prior consultation raised with the Board of Directors . "The current economic situation is completely healthy, and it even has its own funds obtained over recent years that will allow it to face the situation created by COVID-19 with some financial relief." It emphasizes that all the activities developed by the FVB have been organized in terms of equal opportunities between women and men.
Finally, the current acting president advances that he has presented his candidacy for re-election for the period 2021-2024 and that he will do so "by valuing the management carried out to date, proposing the program to be developed for the next period, if I count with the majority support of the General Assembly, and above all, respecting, how could it be otherwise, the other candidacy, hoping for reciprocal treatment of the same in a clean and responsible electoral contest. " His slogan is: "Together We Are More"… and now he adds: "And better!"
Photos from as.com