Mondelo 14 for the February rally
The Selection will meet in the French city of Toulouse from February 2 to 7. They will play two games against France on 5 (21.00) and 7 (18.00).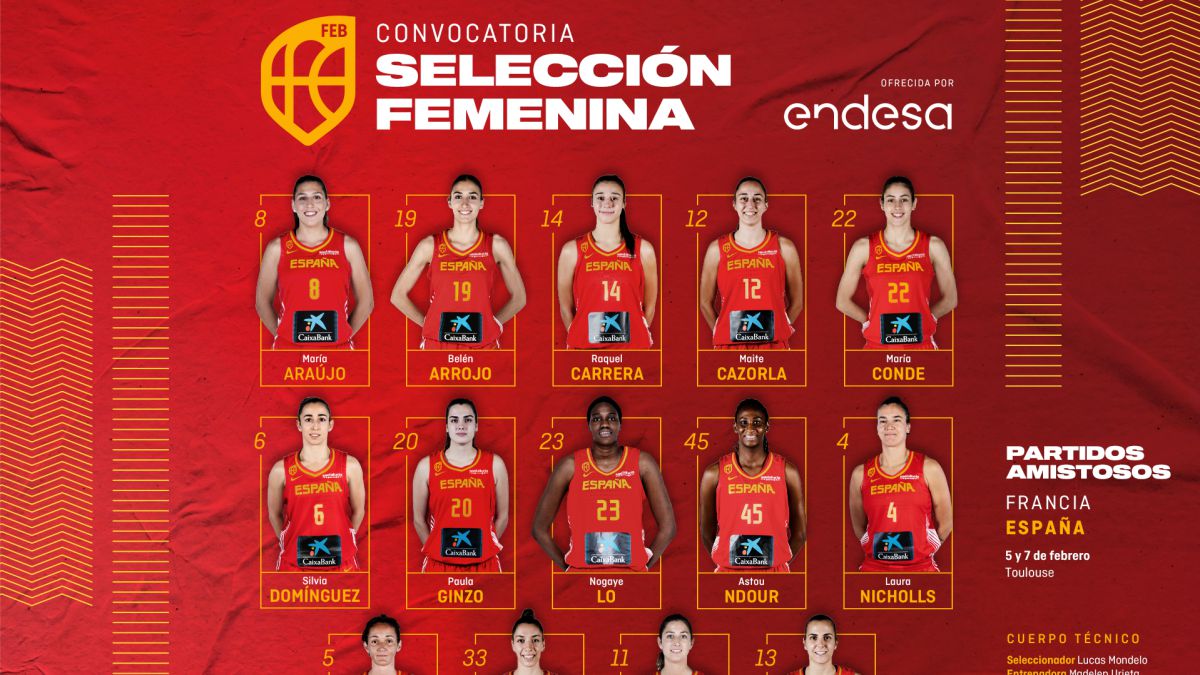 The Spanish women's basketball coach, Lucas Mondelo, has summoned 14 players for the first concentration of the year for the national team, which will be held between February 2 and 7 in the French city of Toulouse.
According to the FEB, the concentration will be held in the bubble format, to minimize the risk of contagion, and will feature two friendly matches against the French team that will be played on Friday 5 (9:00 pm) and Sunday 7 (6:00 pm), both broadcast by Teledeporte.
The players chosen are, with Captain Laia Palau at the helm, the bases Silvia Domínguez and Maite Cazorla; the escorts Leonor Rodríguez and Andrea Vilaró; the forwards María Conde, Laura Quevedo and Belén Arrojo; power forwards Raquel Carrera, Paula Ginzo and María Araujo; and centers Astou Ndour, Laura Nicholls and Nogaye Lo. Anna Cruz, who recently resigned from the national team, no longer appears for the first time.
"There are some players who are still in the orbit of the national team and that due to different circumstances will not be able to be, as happened with María Conde in the previous concentration," Mondelo explained in a statement.
This will be the second concentration of the national team in its preparation process for the two big tournaments next summer. "It will be the last we do before the tour this summer. The aim is to prepare the team for the exciting Eurobasket we will have in June and for the Tokyo Games in July and August," added the coach.
List of summoned
Bases: Laia Palau (Spar Girona), Maite Cazorla (Perfumerías Avenida) and Silvia Domínguez (Perfumerías Avenida) .
Exteriors: Leo Rodríguez (Perfumerías Avenida), Andrea Vilaró (Perfumerías Avenida), Belén Arrojo (Lointek Gernika), María Conde (USK Praga) and Laura Quevedo (Kutxabank Araski).
Interiors: María Araújo (Spar Girona) Raquel Carrera (Valencia Basket), Paula Ginzo (Lointek Gernika), Nogaye Lo (Lointek Gernika), Astou Ndour (Hatay) and Laura Nicholls (Casademont Zaragoza). 444 444

Photos from as.com