Monaco destroys Unicaja and puts Luis Casimiro on the brink of cessation
Unicaja, who was winning at halftime (31-38) did the usual, disconnecting in a shameful second half. Luis Casimiro is on the verge of dismissal.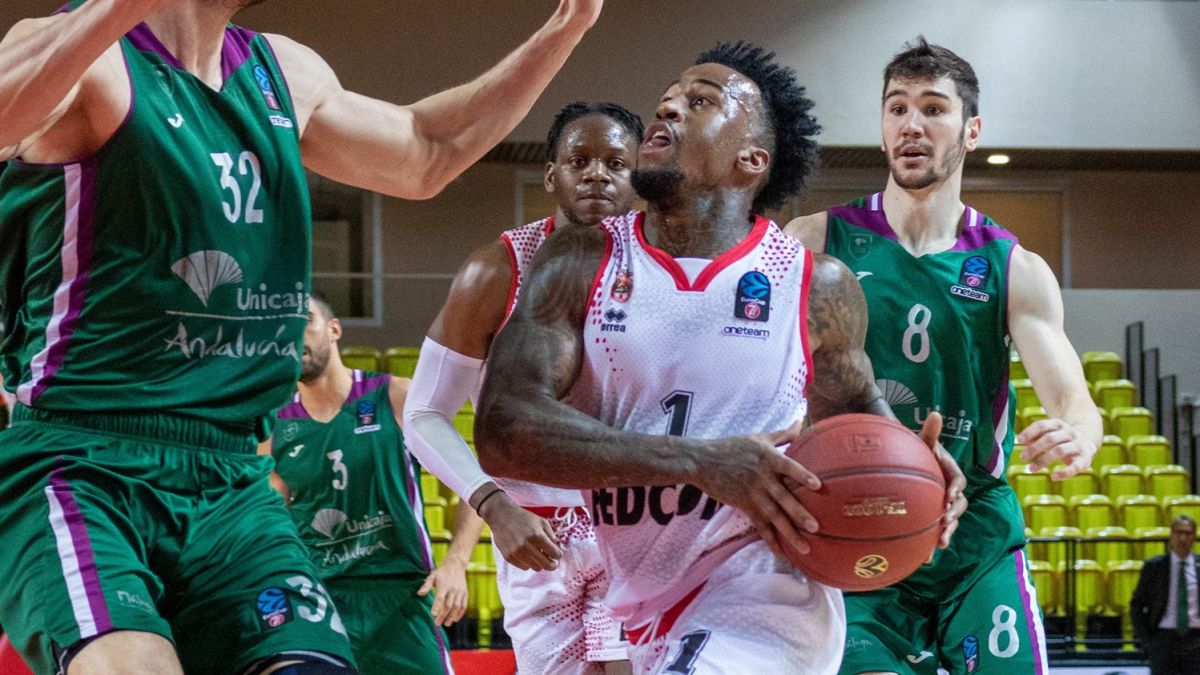 New debacle of Unicaja. The Malaga team suffered another severe defeat, the ninth in ten games, their qualification for the next round of the Eurocup is extraordinarily complicated and leaves the coach, Luis Casimiro, very touched, who could be dismissed. The Board of Directors of the entity will decide if there is a replacement on the bench. The situation is very delicate. The Unicaja does not work. He defends badly, he no longer enforces his law with triples; his race shooters, Brizuela and Francis Alonso y Waczynski are in low hours; Gerun does not intimidate under hoops and Rubén Guerrero is very lonely; Abromaitis despairs with its irregularity; Jaime Fernández, Bouleille and Alberto have just come out of injuries and, striking fact, Frakie Ferrari, urgently signed as a point guard, did not play for a minute. Deon Thompson carried the equipment on his back. But one cannot do everything alone. The summary is that Unicaja, who was winning 19-35 at 14 minutes, disappeared. Nothing new, unfortunately.
Nothing foreshadowed such a shipwreck. Unicaja started very concentrated, defending very well and surprising a Monaco whom he caught off guard with a dream start. 0-10 in four minutes, forcing Monegasque coach Mitrovic to put his shooter, Rob Gray on track. Deon Thompson, successful in attack and tremendous defending, plus the fresh air of the happily recovered Alberto Díaz opened an interesting gap on the scoreboard, 19-35 at 15 ', after a triple from another reappeared who was greatly missed, Áxel Bouteille. The break was reached with an interesting 31-39 but with the same old feeling. Would Unicaja spoil a good job again with another of its famous disconnections?
The third quarter offered the usual. Disconnection to despair. Lessort, a former Unicaja player, wreaking havoc with offensive rebounds (he finished with 20 points, nine rebounds, eight of them in attack and a PIR of 32). A triple by Rob Gray put the tie at 48-46 at 25 '. Partial 17-7. For the first time, Monaco took the lead on the scoreboard. Here the game is over. The distance grew to 54-48. Casimiro's face was a poem. Logical. The end of the third quarter left the score at 61-57. A partial of 28-18 that dismantled a Unicaja who was being a wimp.
The final quarter was the usual calamity. With Lessort owner and lord of the ring in attack, Unicaja disappeared as always. Dee Bost, and, above all, Rob Gray, destroyed the Malaga rim. A calamity. The rest already know. 90-71, another shipwreck that forces a feat in the four missing Eurocup games, a disturbing image and Luis Casimiro, on death row.
Photos from as.com