Mirotic and Davies return in the best moment
Jasikevicius recovers two important players to face Red Star in Belgrade.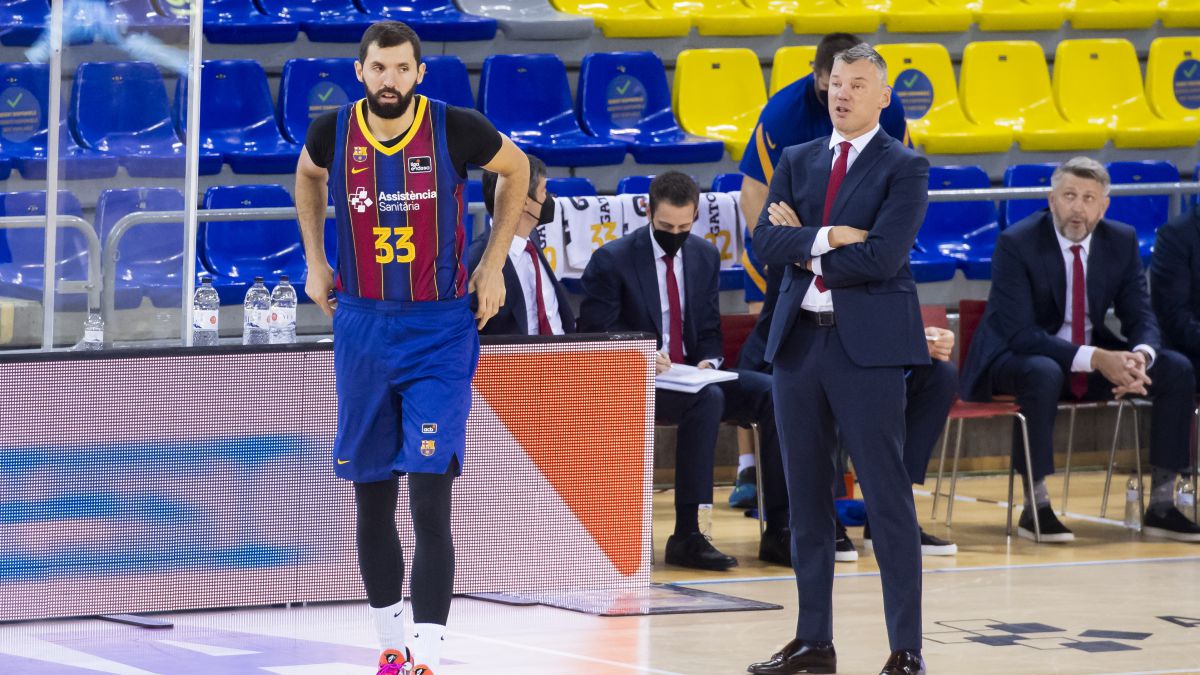 Barça's last two Euroleague games, against Khimki and CSKA in Moscow, were settled by Jasikevicius's with two victories. And they were any two victories, but they achieved them with important losses (Davies, Mirotic and Claver) and against a team (CSKA) that is the leader of the competition. A sweet moment for Barça, who visit the Red Star in Belgrade today after three consecutive victories in the Euroleague and without having lost yet in 2021. And with Mirotic and Davies on the expedition.
It is clear that the return of both players is excellent news for a team that has missed them, but has managed to compete and win without them. The contribution of the Montenegrin, absent due to a personal problem, will be immediate because despite not competing for days he has trained. In the case of Davies, it will be necessary to see: he has not played since December, when a physical problem separated him from the team. For Barça, recovering two troops of their size is key, since casualties had been concentrated in the larger players.
But in addition to Mirotic's internal dominance, Barça has shown to have plenty of weapons to beat any rival in the Euroleague, including Red Star. The Serbs come to the game after a great victory against Real Madrid and with the will to maintain the good moment against Barça. Currently, they are fourteen (7-13). The Catalans, however, arrive in Belgrade with more rest than usual, as their Endesa League match against Estudiantes was suspended due to several Covid positives in the Madrid team.
The outside shot, which worked wonderfully against CSKA, is one of Barça's strongest arguments, which with Higgins, Abrines or Kuric has excellent shooters among its ranks. Also the Barça defense, very effective during the two games in Russia, which will be another of Barça's pillars in Belgrade. Calathes, with good numbers in Europe, will continue to manage a Barça that misses him when he is not on the court.
Red Star, for its part, will keep Jhonny O'Bryant as its main threat, as the player averages slightly lower numbers than Mirotic, one of the great stars of the competition. With Loyd's doubt, those from Belgrade will have to improve the percentage of success (one of the lowest in the competition in shots of two) to have options against Barça.
Photos from as.com