Minimum penalty for Messi: two suspension matches
The sole competition judge considers her punch to Villalibre as "produced in a violent manner" and not as aggression. He will not play against Cornellà or Elche. Barça will appeal.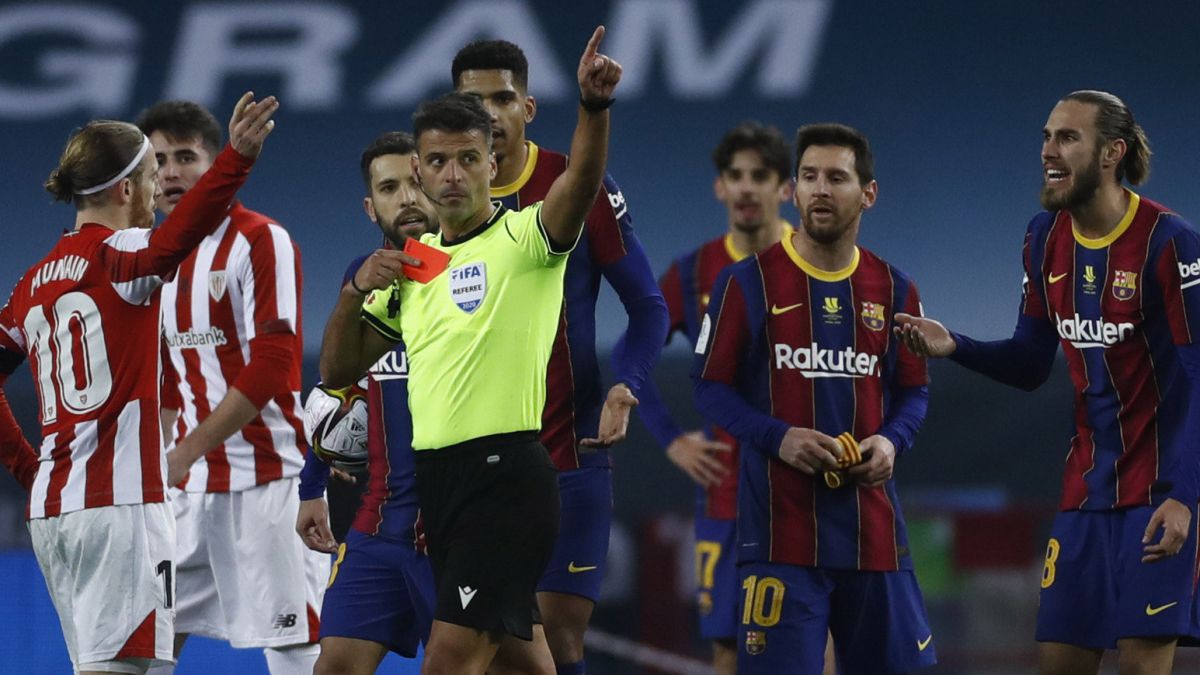 The sole competition judge of the Spanish Football Federation has punished Barcelona player Lionel Messi with two suspension matches for his slap at Athletic striker Asier Villalibre in the extension of the Super Cup final, played on Sunday at the Sevillian stadium from La Cartuja. Competition considers the action of the Argentine as "occurring in a violent manner" with an opponent and not as aggression, which would have entailed a greater sanction. The Barça club has already announced that it will file an appeal.
The minutes of the referee of the clash, Gil Manzano, say verbatim: "In minute 120 the player (10) Messi Cuccittini, Lionel Andrés, was sent off for the following reason: hitting an opponent with his arm using excessive force while the ball in play but not within distance of being played ".
The judge dismissed the allegations of the Barça club and considered the action as "taking place in a violent way on the occasion of the game or as a direct consequence of some throw of the same". The offense is thus contemplated in the disciplinary code of the FEF and is punishable by a suspension of one to three games. The intermediate grade is applied to Messi because "if the action ... occurs outside the game (as is the case) or with the game stopped, it will be sanctioned with suspension of two to three games" .
Messi thus gets rid of a greater sanction, because if the Committee had considered that he committed an attack on Villalibre, it could have applied Article 98 of the same code, which provides for suspensions of between four and twelve games.
Messi will miss this Thursday's Cup match, against Cornellà, in which his line-up was not scheduled, and Sunday's league against Elche.
Photos from as.com