Messi points to the bench
The Argentine was tested, but doctors are cautious: the tests confirmed an elongation in the left biceps femoris, as AS learned.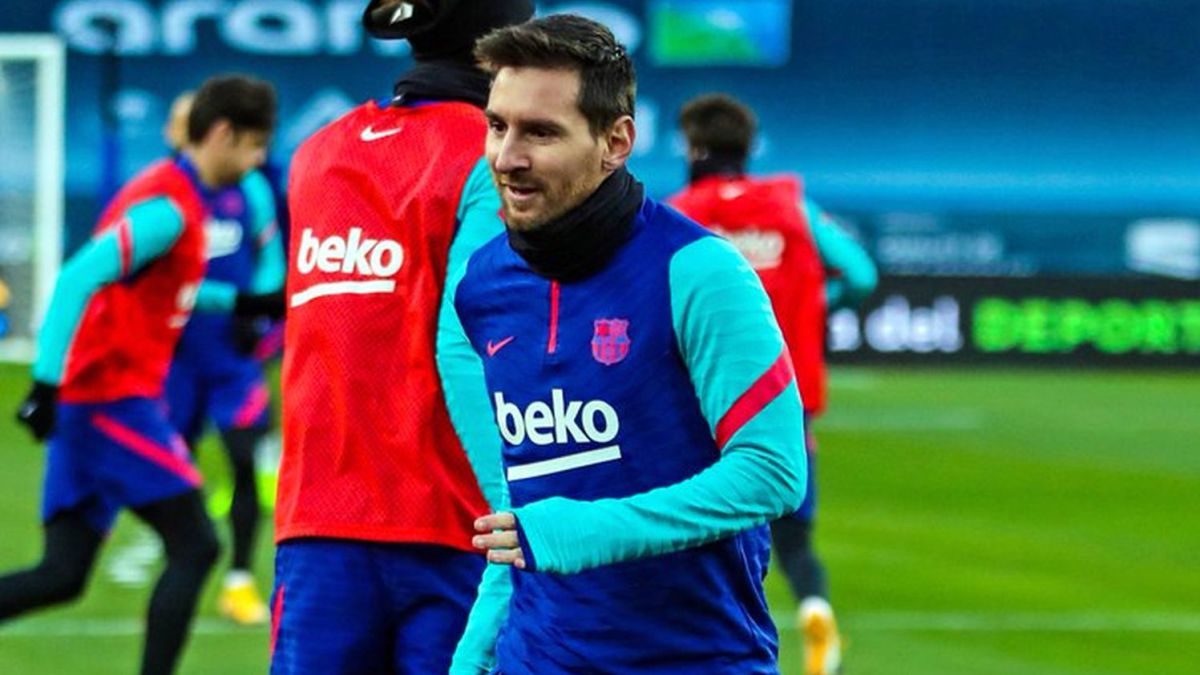 Absolute uncertainty. This is the conclusion that emerges about the situation of Leo Messi and his options to participate this Sunday in the final of the Super Cup. The player wanted to test himself in the afternoon session this Saturday to check 'in situ' how his left thigh reacts. He exercised with apparent normality, but without forcing too much or printing an excess of physical demand. The truth is that there is a lot of caution in the club, especially among the doctors, who are the first to object to the possibility of playing on Sunday. "It is a serious doubt, if Sunday's game was not a final, nor would we consider it jumping onto the field," they say inside the locker room.
But it is a final and Messi wants to be there. That is why he has decided to take a step forward and test himself in the previous session of the meeting. Despite the tests that he has undergone in recent days, including an MRI on Friday, they have found that he has an elongation in the biceps femoris in his left leg, AS has learned from club sources. An injury that, under normal conditions, would leave him out of the pitch for about ten days, but that Messi wants to cut by just over five, if he finally plays the final.
One option that is being considered in the locker room is for Messi to start the game on the bench and take the field as the game unfolds. To date, it is the position that is winning the most integers. In any case, it will be Messi himself who has the last word, as Ronald Koeman himself recognized, and it will not be until after tomorrow's activation session when he meets with the doctors and technicians to reach a final decision.
The person who is already fully recovered, and exercised with full normality, is Sergiño Dest. The defender, who suffered a blow in the match against Granada that prevented him from playing in the semifinal of the Super Cup against Real Sociedad, will be in the gala eleven against Athletic.
Photos from as.com