Mayoral, a truncated plan
In the summer Zidane wanted to stay with Mayoral and for Jovic to leave on loan. Months later, the one from Parla shines in Rome and the Serbian goes to Eintracht.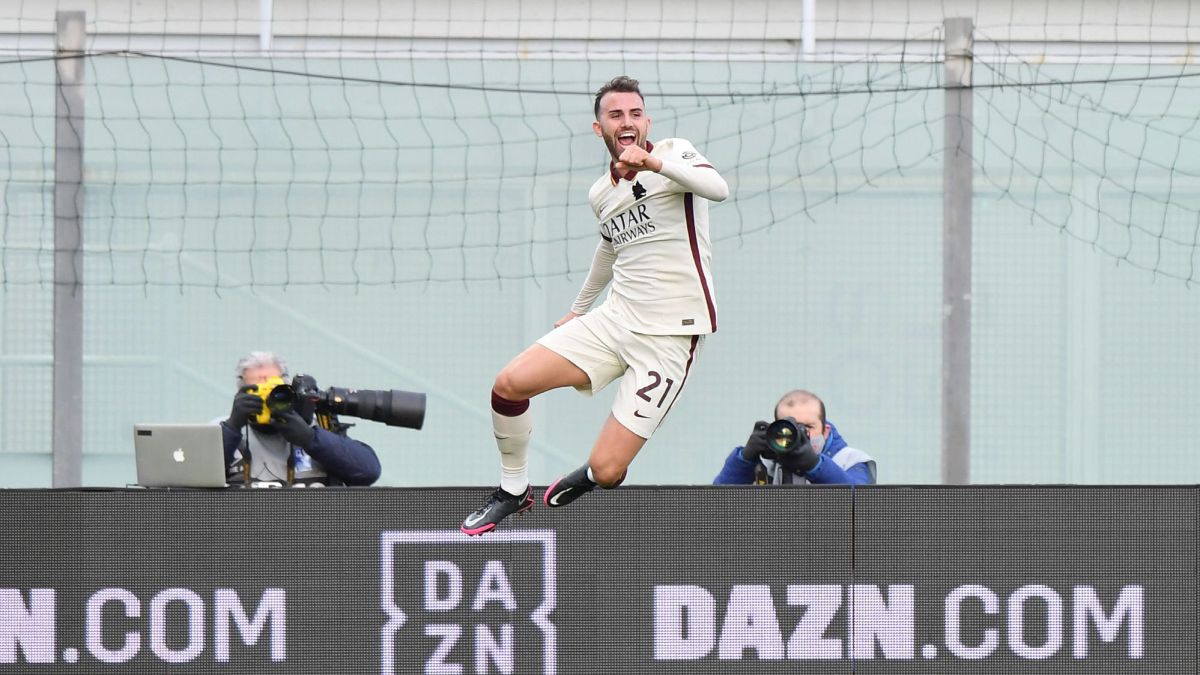 One goal every 124 minutes. That is the statistic that reflects the good performance of Borja Mayoral in his first months at Roma (he has been six in 124 '). To them we must add the four assists that he has distributed. Some remarkable numbers, but that are even more so when compared with those of the three forwards of Real Madrid.
Despite Benzema's good start to the course, the Frenchman has a worse average than Parla's: 12 goals in 1,814 minutes (one every 151 '). He is the only one who comes close to him, because Jovic and Mariano, with whom he competed for a place in the summer, are far behind: the Serbian has not seen the door in the 208 minutes he has had and Mariano has a goal in 275 '.
These data give the reason to Zidane, who in the summer had four forwards and made his preferences clear: Benzema was the undisputed starter and wanted Mayoral as a substitute for the Frenchman. With that premise, Madrid set to work looking for a way out for Mariano and Jovic. The former refused to accept any offer, as has been customary in recent markets, while in Jovic's case no club was found willing to take over his high profile.
Now, the future of Mayoral is not in the hands of Madrid because Roma will decide on him. Italians have a call option at the end of each of the two years of assignment. In the first (current) it is 15 million euros and at the end of 2021-22 the amount rises to 20 million. If they exercise it, the white club will lose a striker who has been the top scorer in all the lower categories of La Fábrica.
The reality is that Zidane will have to face the second half of the season with Mariano as the only replacement for Benzema. The one who at the beginning of the course was the front quarter for the French coach has now become the only alternative to Karim after Jovic's departure to Eintracht. The situation of the Serbian, who was sought unsuccessfully in the summer, has led to this extreme ...
Photos from as.com