Marcelino: "The players are like cannons, they eat the world"
The Athletic coach does not live pending Messi but he does admit that if he plays in the end "it will aggravate our chances of victory". Keep applauding Garitano's work.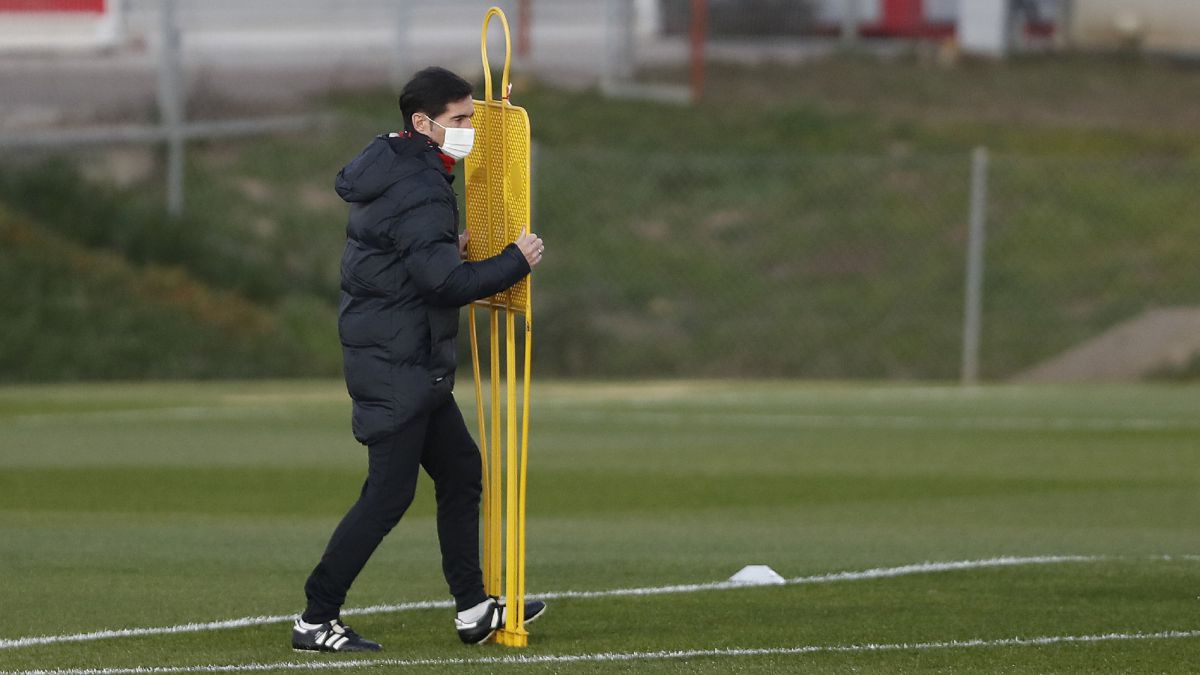 Marcelino aspires to his second title, after the Cup with Valencia, precisely against Barcelona. Peter Lim did not let him play the 2020 Super Cup and now he has the opportunity to make history by beating Madrid and Barça in three days. It has all of them in perfect condition, except those already injured in days ago Nolaskoain, Unai López and Yuri.
Do you manage a plan A and a B depending on whether Messi will play?
We must play according to ourselves, but we are going to take into account how the opponent plays. We will try to counteract those points that we consider the strongest of the enemy. We will not vary our idea based on whether or not Leo plays. Of course, in the end if it is, it will aggravate our chances of victory. But we have to be on the sidelines of that possibility, thinking that he is going to play.
How important is the tournament? Koeman not much ...
Barça is usually very close to winning several titles. Athletic has fewer options. Thus. you have to do everything you can to get it, empty yourself on the field for 90 minutes to try to win a title. The Super Cup is the last almost six years ago. Now we find that possibility.
He has been working for Athletic for two weeks. Do you notice that the illusion is growing?
We do not feel that with our arrival the enthusiasm of the fans could have increased because we have been here for very little time and we are focused on work. The real responsible are the Athletic players, who defend their colors and feel it like no one else. As a coaching staff, what we want is that the fans see us as professional and honest guys and I hope everyone is satisfied with that. And that the fans feel proud of their players. In this time that we have been here, we can only thank you for the respect and behavior that we have appreciated on a daily basis.
What strategy will you follow? Pressure up or wait?
One thing is the initial idea and another if we are effective in it and we also have to see what the rival does. When pressure comes up, we will go, and sometimes it will be in the middle block. Or it will be further back. With the ball we must have solidity. We did more things in all phases on Madrid day than Barça's.
How are the players?
Gamers are buzzing, like cannons, with world-consuming ambition and intent to win. If there is something we can sin, it is excess rather than defect before the possibility of being champions, and they will make the effort to try to be and win at Barça. I don't know if it is a minor trophy, but for Athletic to win against Madrid and Barça would be milk. We know that we are facing a great goalkeeper and at the same time the best of all (Messi), we have to be a super-balanced team and you always need to be very accurate.
Is the League match of day 6 against Barça a reference?
It serves as a reference, it is evident. We are going to compete and for us you must let us know that we have to improve certain aspects. There are some game situations in which we have to be more solvent.
Play a tournament that was not allowed in Valencia.
They are different situations, I had to be here. The Athletic players and the previous coaching staff are the true protagonists and we have a very slight incidence. Those who lead Athletic, with their great work took us here and since we are here, we are going to try to do it well, give the players the tools to develop the game as well as possible and hopefully they have the right to win the cup. Illusion, commitment, solidarity ... we are sure they will have it.
Excessive flattery weakens, they say ... How do you handle it?
I wear it phenomenal. The difficult thing is when you do not have confidence and self-esteem on the ground. Doubts about everything. Winning one of the greats of our League is what he has. There is a tendency to rise immediately. We are guided by short and medium term references, being short-term can lead to mistakes. I love that our players get compliments, it's for the great game in the semifinal and they will manage it without any problems.
Photos from as.com