Manolo Gaspar: "With Pellicer I have everything discussed"
The Málaga sports director ensures that there is perfect harmony with the coach, but he is ready for any scenario: "My job is to be prepared to have other alternatives."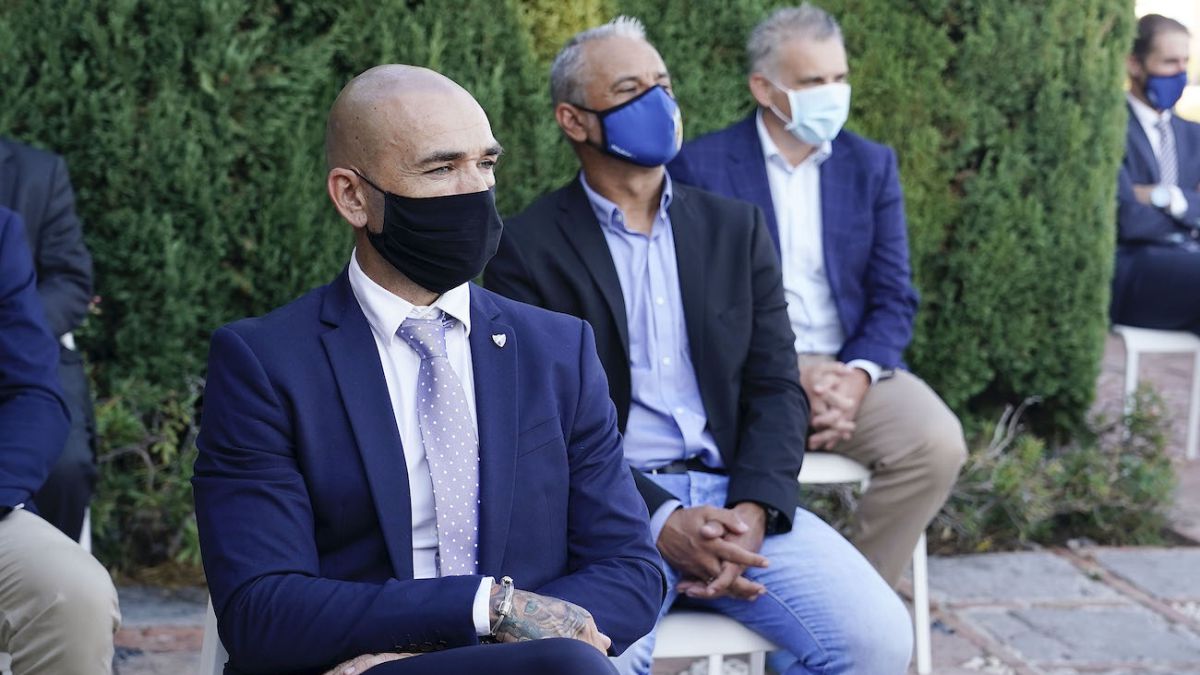 Sergio Pellicer ends his contract with Malaga on June 30 and his renewal is one of the pending issues of the sports management. Manolo Gaspar takes it easy and is prepared to face any scenario, although he defends the excellent harmony he maintains with the coach from the first moment. "The moment is now, but I have to know what the club's position will be and what project I can offer it. Pellicer is helping me a lot, he understands the Málaga Club de Fútbol context perfectly and knows how to make the most of it and I don't think there is any problem. I have everything discussed with him. Tomorrow, if we sit down and there are no solutions, my job is also to be prepared to have other alternatives, "said the paleño in an interview with SportDirect Radio.
Gaspar also referred to the current transfer market and insisted that he does not expect any more movement: "We see it from the background, we have no margin. Seeing what kind of movements the other teams make and trying to analyze them and looking at the next market, where we will have to move before anyone else due to our limitations. We have already said actively and passively that we cannot move in the market, we cannot incorporate anyone unless they come, pay us a clause, there is a movement and we have to move. If that happens, logically we would go to the market. We would not be left with one less player. But if that doesn't happen, Málaga won't make any move. Zero. Offers? To this day there is zero interest in any of the Málaga players. "
The Malaga native also explained why the club did not consider the possibility of giving a professional card to a youth player when Iván Calero was injured: "Strategically, giving that card to a youth player did not suit us. The homegrown players give depth to the squad, even with an amateur record. But it is always on the table to be able to make a homegrown professional before making an incorporation ".The quarry is a strategic pillar in this current Malaga between the wars and economic hardships. "Right now we are being strong, many homegrown players are being renewed that are difficult to renew in the economic conditions that the club has. We will be doing something good so that the youth players want to stay. If a big club comes and pays the clause, you can't do anything other than replace it with another player. This year we are going to end up with a high number of renewed and well-tied homegrown players and that is something that must be valued in the sports management that is being done, "argued the Blue and White sports director.
With the winter market closed, unless there is an unexpected exit, the eyes of Manolo Gaspar and his work team point to summer. So many player movements are expected at La Rosaleda: "I'm not very optimistic about next year's market. If the situation does not change much, it will be a similar market but with different connotations. We are going to have our players already consolidated in the category and that will make us even stronger and that the incorporations will be of another type. But I am not very hopeful that it will be a much better market than this year. "
Photos from as.com