Malaga: no positives or signings
Málaga is one of the teams with the least impact on coronavirus. Only a quarantine, Luis Muñoz, and because he contacted a positive. On the contrary, it will not make fixes, except surprise.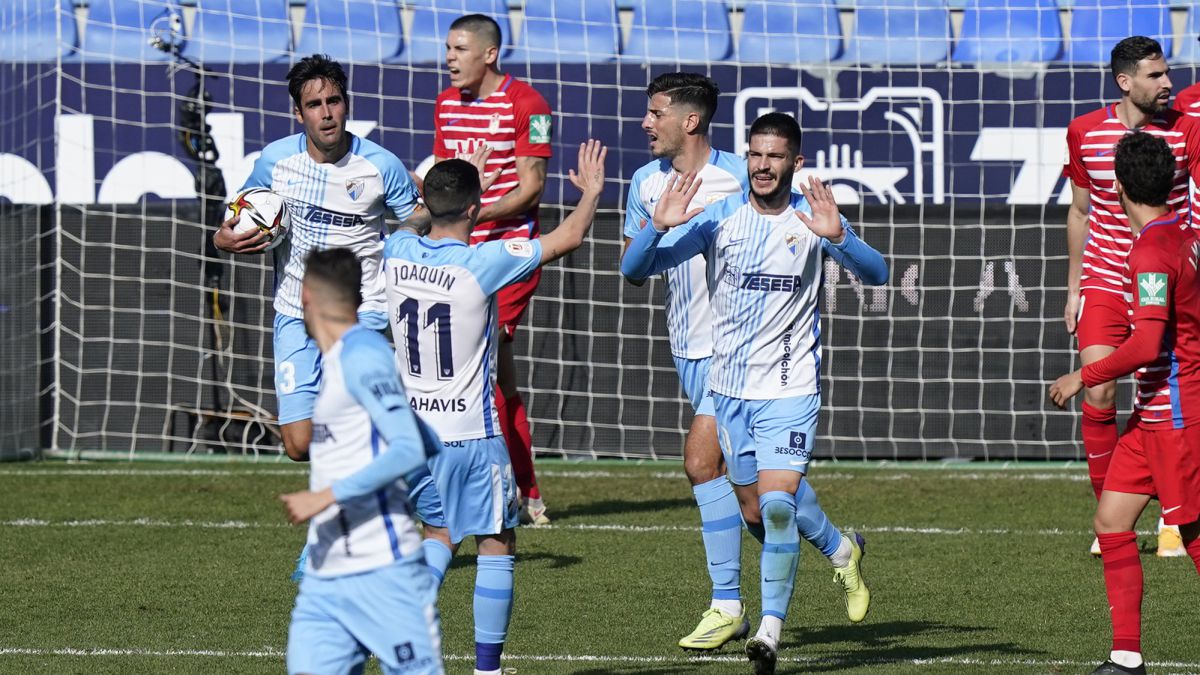 Dodging COVID-19. The fact that Málaga is one of the clubs with the fewest cases of coronavirus is neither coincidence nor fortune. Last summer, five cases were reported, but they had no impact on the competition. Málaga have done things very well within how difficult it is to get rid of the damn bug. Strict protocols to access La Rosaleda, a responsible statement, meetings like the one before Christmas where the general manager, Manolo Gaspar, gave very clear orders to the players. Josua Mejías went to a party on New Year's Eve and got a fine man. The teams that best manage the control of the pandemic will suffer less to meet their objectives.
Almost impossible for there to be signings. If Malaga was able to sign Venezuelan Alexander González in this winter market, it was because LaLiga, after analyzing the case with a magnifying glass, authorized the exchange of stickers with Iván Calero, who was injured for a long time. As is known, the Martiticos club carries a penalty for having exceeded a salary limit that is now only 3.6 million euros and cannot register more than 18 professional footballers. The club asked the body chaired by Javier Tebas to grant it one more token, that is, the nineteenth. A request not taken into account. Otherwise, Málaga would have chosen to look for a striker or to make any of its subsidiaries professional. Malaga will have to face the remainder of the season with what there is.
A dignified image in the Copa del Rey. To all those who say that the Cup is of no interest and that it is best to get rid of it, we remind them of the wave of malaise last year when Málaga was eliminated by Escobedo, a Cantabrian Third Division team. This time the team has passed two qualifying rounds, something very unusual for the Blue and Whites, who throughout their history (as Málaga Club de Fútbol and previously as Club Deportivo Málaga) barely reached the semifinals (in 1973) and three sad fours of final. The image given against EuroGranada was more than dignified.
Villalibre and the memory of Puyol. We have read more than interesting information in El Desmarque Málaga where they said that Asier Villalibre, the hero of the Super Cup, was able to get to Málaga for free in the summer of 2019. Athletic was looking for a club that offered them minutes. The player stayed and, incidentally, got rid of Al Thani. This reminds us of that summer of 2000 when Lorenzo Serra Ferrer, then Barcelona's sports director, advised Carles Puyol to go on loan to Malaga. The blue and white team, which was doing its preseason at Biescas, had reserved a room for him. But Puyol did not want and preferred to stay playing with the Blaugrana subsidiary. And from there, to stardom.
Opportunities won and lost. The Cup has helped us to see another good player project, Alberto Quintana. On the contrary, we are still waiting for Orlando Sá, Jozabed and Jairo. Alexander's case is different because he has just arrived, he needs to take a bottom after his bad experience with Dynamo Bucharest and he has had to play as a left-back. We are waiting on how Benkhemassa, Hicham, Matos and Julio evolve, who are with different injuries. And of course Calero, who must face seven months to set foot on the pitch again.
Photos from as.com