Madrid is already in Malaga
After spending three days in Pamplona due to the storm 'Filomena', which closed Madrid's air space, the whites have crossed the peninsula to play the semifinal of the Super Cup on Thursday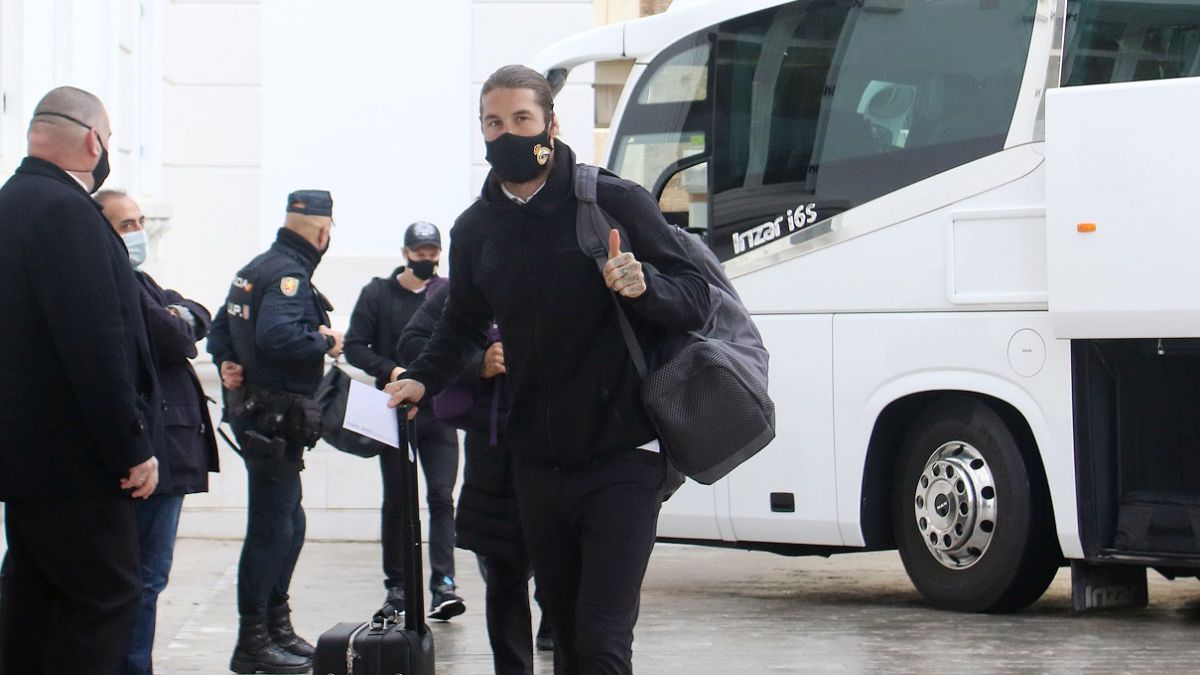 Madrid is already in Malaga. The white team, after spending three days in Pamplona, traveled to the capital of the Costa del Sol this morning. The whites boarded at Pamplona airport early this morning (09:55 in the morning) to land after noon in the Andalusian capital. This afternoon he will begin to prepare the semifinal of the Super Cup that faces Athletic Club on Thursday, January 14, starting at 9:00 p.m. (#Come on). Zidane's men will train at 7:00 p.m. at the Ciudad de Málaga Stadium.
The white team flew to the Navarrese capital last Friday to play the league match on matchday 18 against Osasuna, but due to the heavy snowfall produced by the storm Filomena, they had to stay at the Alma Muga Beloso hotel, unable to go out to the outside due to the COVID protocol that it maintains: on Sunday, for example, they could not carry out training exercises, just a series of activation exercises after having played on Saturday night.
Real Madrid had to stay in Pamplona as the Adolfo Suárez-Barajas airport was closed due to the severe storm that devastated the Madrid capital. The whites have spent the night in Pamplona until they have been able to travel directly to Malaga: they will be between a week or ten days (if they qualify to play the final, although they could return to Madrid after the game against the rojiblanco team: it is not confirmed by the moment) outside their respective homes. This afternoon he is scheduled to train in Malaga, but the La Rosaleda stadium is flooded.
Real Madrid tried yesterday until the last moment to manage the return to Madrid, but it was impossible. With the air chaos caused by the snowfall, the Government and the competent authorities decided to give priority to all operations for the aircraft that were already in the Madrid airport itself. So it was decided to fly directly to Malaga, a city they will arrive at around noon. They will stay at the Miramar hotel in the capital of the Costa del Sol.
Photos from as.com