Luka Mezgec, another posh sprinter in Almería
The Slovenian will lead the BikeExchange in the Almeria classic, where he will seek victory after having been third in the 2019 edition after Ackermann and Kittel.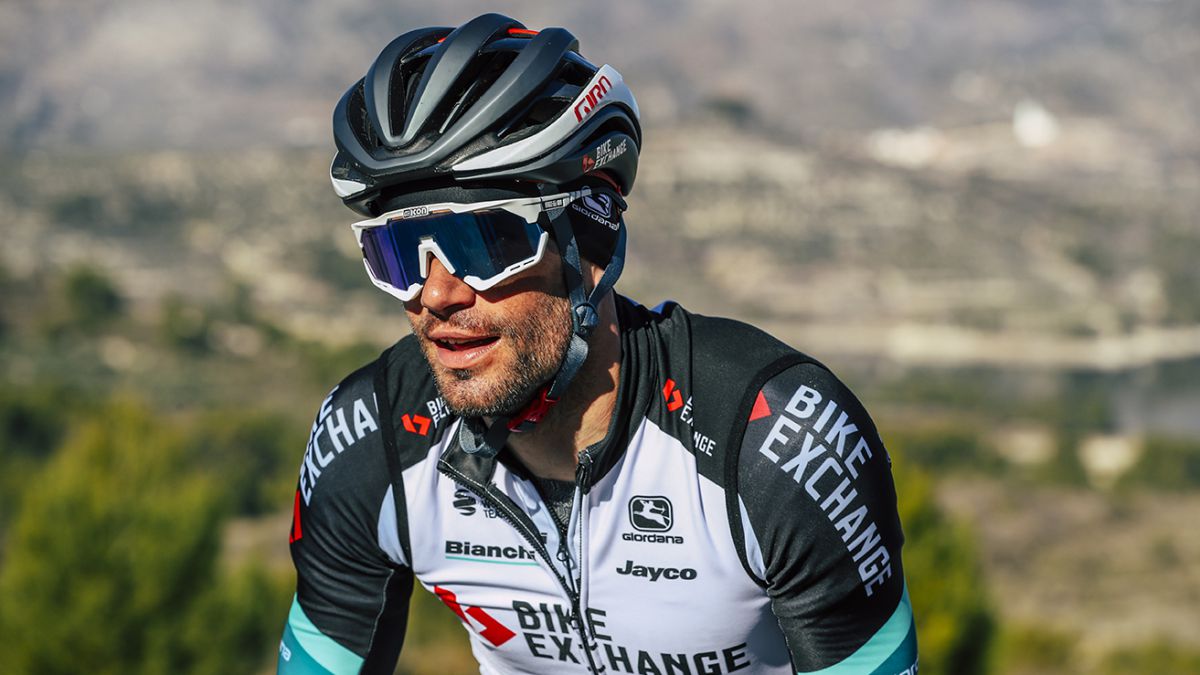 Until the extraordinary emergence of two impressive Tadej Pogačar, last winner of the Tour de France, and Primoz Roglič, double winner of the Tour of Spain and current number one in the UCI world ranking, Luka Mezgec (BikeExchange) was, with 19 victories and tied with Grega Bole, the most representative of Slovenian runners, the new great world power in the making of cycling.
The Slovenian sprinter has become a fixture in the Almería Classic, a race in which he stepped on the podium in 2019, when he finished third behind Pascal Ackermann and Marcel Kittel and where he was fifth a year ago, results that make him in one of the great favorites for the triumph on Avenida Juan Carlos I in Roquetas de Mar where, on February 14, the XXXIV Clásica de Almería will end and Mezgec will attend, for the fifth consecutive year, leading the ranks of the renovated BikeExchange.
The Australian team will once again trust a runner who, at 32 years old, was very competitive last season, marked by the many changes in the calendar due to the COVID-19 pandemic, and in which, Despite not getting any victory, he had a very good second half with podiums in the Tour of Poland (2.WT), where he took, yes, the points classification; the Bretagne Classic-Ouest France (1.WT) and two stages in the Tour de France (2.WT), being second in Lyon and Champagnole, surpassed both times by Søren Kragh Andersen.
It also shone in the spring classics which, due to the special circumstances that were experienced in 2020, had to be postponed to autumn. Thus, Mezgec was 16th in the Brabant Arrow (1.Pro), 27th in the Scheldt Prize (1.Pro) and 23rd in the Tour of Flanders (1.WT) .
To try to get the Slovenian rider back to the top of the podium, BikeExchange has announced a luxury seven for his trip to the XXXIV Clásica de Almería. Along with Mezgec, he will also form the American Brent Brookwalter, an experienced runner and a complete insurance at times when it may be necessary to keep the race under control in order to ensure the massive arrival, a role that the Danish Christopher Juul can also play -Jensen and, of course, the Australian Jack Bauer, one of the most robust gregarious of the international squad.
Along with them, Dion Smith will also be on the starting line, a man who, without being as fast as Mezgec, who should be the theoretical final pitcher, already demonstrated last year to have taken a new step forward in his progression by taking the triumph in the Coppa Sabatini (1.Pro) and for which this will be his second Clásica de Almería after being 23rd in 2019.The Australian seven will be completed by two young men such as Australian Callum Scotson, 24 years old, who in 2020 made his debut in three-week tests finishing the Tour of Spain, and the Hungarian Barnabás Peák, 22 years old and facing his second full season in the World Tour, category to which he arrived as a stagiaire in 2019 with his current team. Peák, who has yet to take a new step forward in his progression as a cyclist, has achieved, of course, two Hungarian CRI champion titles (2018 and 2020) and a long-distance one (2018) .BikeExchange for the Almería Classical 2021
Luka Mezgec (SLO)
Brent Brookwalter (USA)
Christopher Juul-Jensen (DEN)
Dion Smith (AUS)
Jack Bauer (AUS)
Barnabás Peák (HUN)
Callum Scotson (AUS)
Photos from as.com