Luka Doncic outperforms Jordan ... but he's useless
The Mavs' cascade of casualties leaves Luka Doncic, who outpointed Michael Jordan against the Bulls in triple-double games, with no support to win.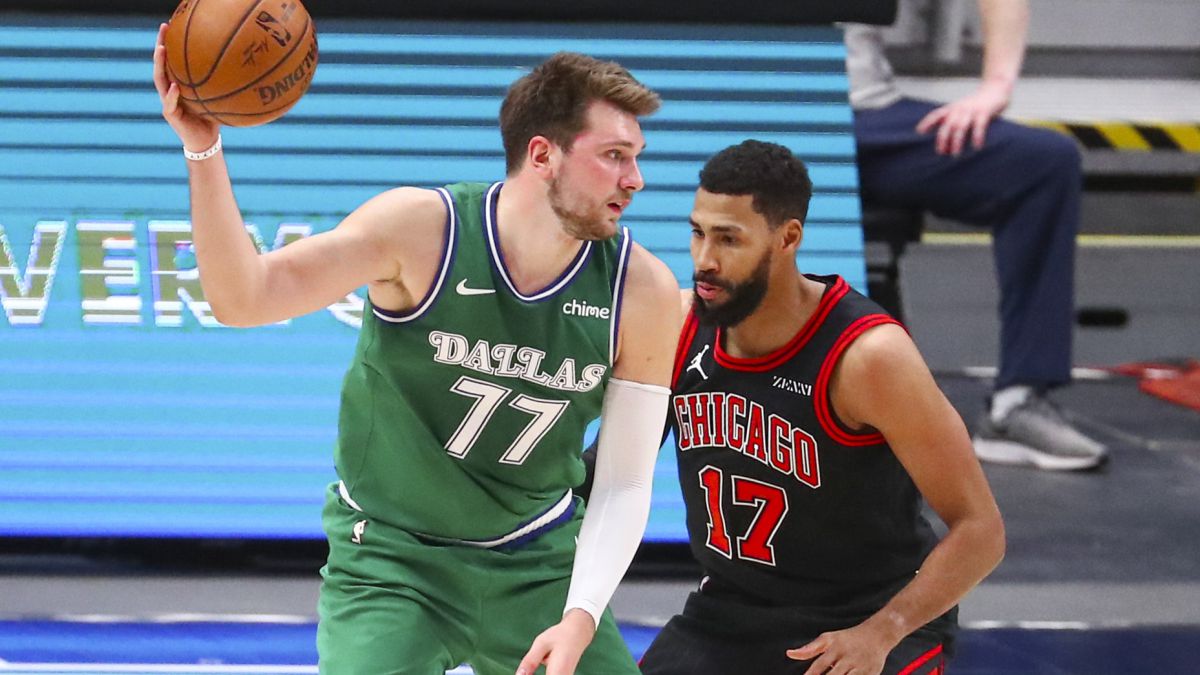 The Mavericks are suffering the effects of COVID-19. There were gaps in the squad with almost all healthy, but the return to the courts of Kristaps Porzingis has coincided with the absences of Kleber, Richardson or Finney-Smith due to the protocol against the coronavirus. They have stayed in the frame and the rivals are taking advantage of it. They also play; If one arrives very hungry, such as these Bulls that started out horrendous and begin to grow little by little, the damage is fatal. This is what happened in the meeting that these two teams played at the American Airlines Center. Luka Doncic's magic has outgrown in a battle in which many were against one.
101-117 for the Bulls, who charged hard from the first quarter and knew how to hold off some Mavericks who suffer the second loss of 2020/21 at home.
A separate chapter deserves the party of Luka Doncic. It did not serve for victory, but it will not be because he did not try. It is made of another paste. Against Chicago, to the liking of any self-respecting chronicler, the moment came when he surpassed Michael Jordan in terms of triple-double games in the NBA. 29 and following. And it is one of those times in which the battery of shots used and those that hit, which were 13 of 30, do not do justice to the good match made. It is not the contrast of numbers, since he finished with 36 points, 16 rebounds and 15 assists, it is the feeling of being the only one willing to oppose defeat. His teammates fell very short and he brushed against his limits one more day.
Photos from as.com