Lucinda Brand wins gold in the Dutch World Cup treble
The Netherlands team swept, although the defending champion, Ceylin Alvarado, could only be fifth. Aida Nuño achieved a creditable 20th place for Spain.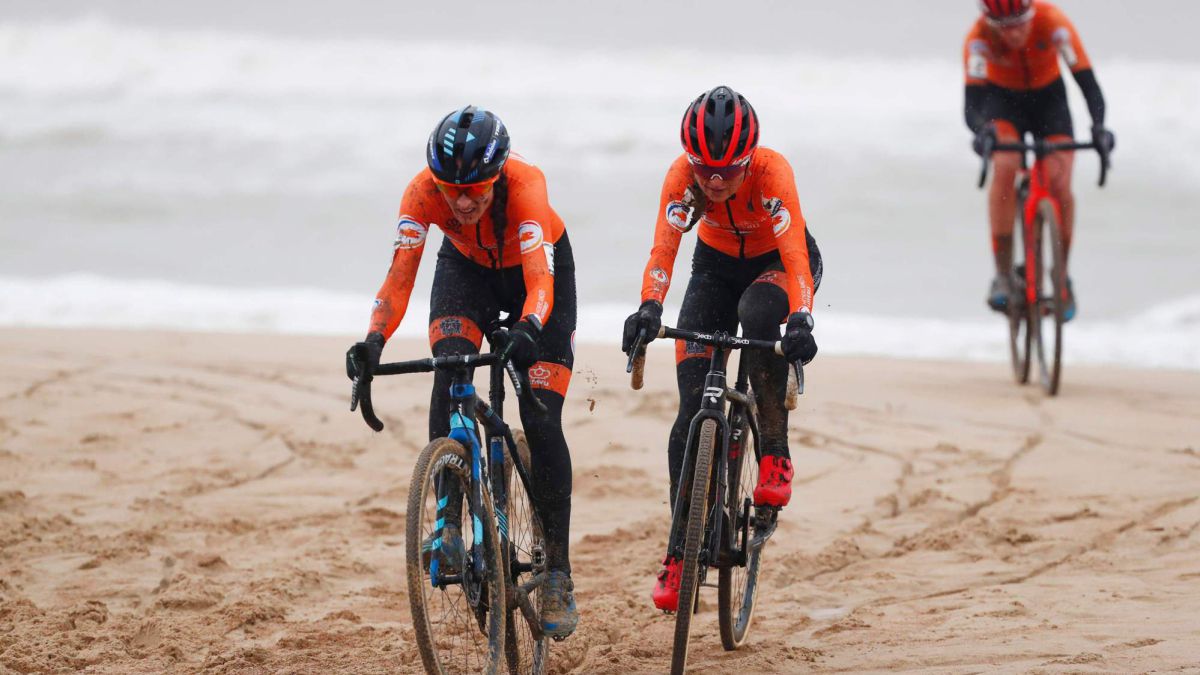 The Netherlands women's team once again starred in an exhibition at the Oostende Cyclo-cross World Championship (Belgium) and took all three steps of the podium, as it did last year. Although this time the names changed and Lucinda Brand (bronze last year and silver in 2019) was the one who donned the rainbow jersey on the Belgian beach circuit. Annemarie Worst repeated the silver of the 2020 edition and her compatriot Denise Betsema took the bronze.
The surprise came in sixth place for defending champion Ceylin Alvarado, who suffered a crash alongside three-time Belgian champion Sanne Cant, and both were cut. Aida Nuño, Spanish representative, added a creditable 20th place.
Classification
1. L. Brand (PBa) 46: 53
2. A. Worst (PBa) at 8 "
. D. Betsema (PBa) at 19 ".
4. C. Honsinger (USA) at 52 "
5. Y. Kastelijn (PBa) at 1: 04.
Ronhaar, gold U2
In the U23 event, which also took place this Saturday, the gold went to another Dutchman, Pim Ronhaar, followed by his compatriot Ryan Kamp. The bronze did go to a local, the Belgian Timo Kielich. The Spanish could not be with the best. Iván Feijoo, who did start in the group of the best, ended up leaving. The one who did finish was Jofre Cullell, 23rd.
Photos from as.com