Lillard returns to MVP level to save Trail Blazers
The point guard was the overall leader Stotts expects due to the two major casualties the team now has. Quickley, featured (31).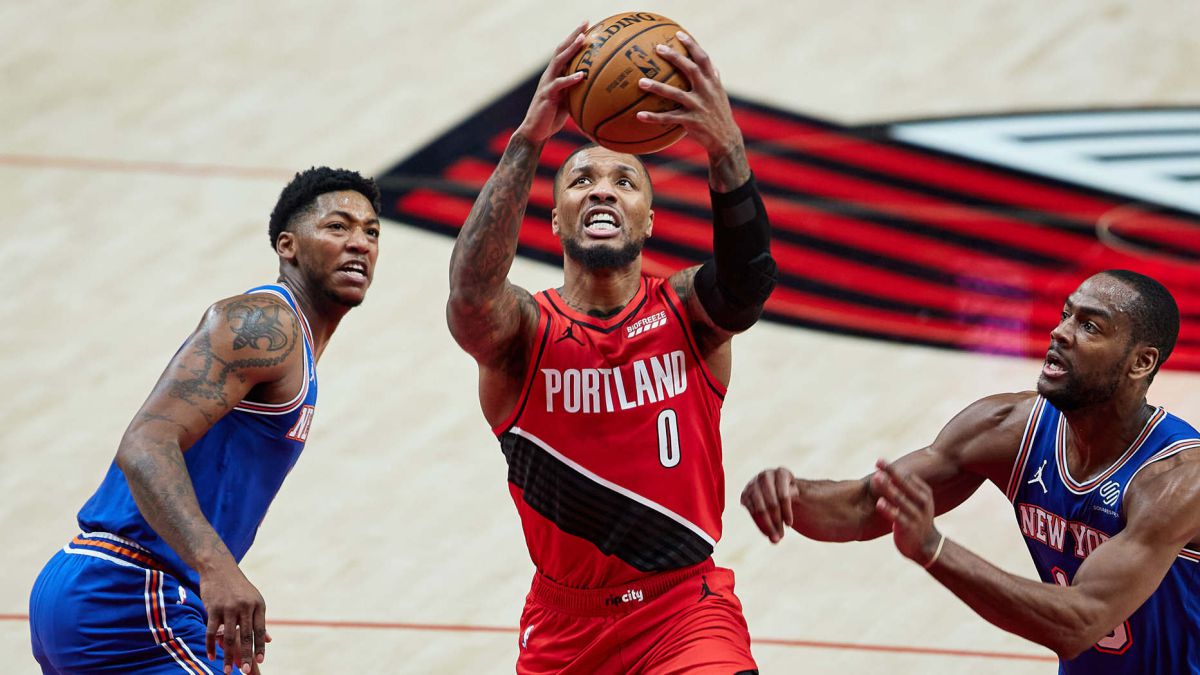 The Blazers were left with the victory in their fief in the meeting they had with the Knicks, who begin to show symptoms of irregularity after starting very well. The locals won 116-113 with a great Damian Lillard who is only taking a step forward against the losses of Nurkic and McCollum, especially the latter due to the position he occupies on the court.
Terry Stotts' side controlled almost the entire match, but the New Yorkers were very steely at the end. From being ten with three minutes to go to two on the penultimate play. Carmelo Anthony, who played a bad game, secured two key free throws at the end.
Damian Lillard was the best of the match with 39 points in 35 minutes. The California point guard added 8 assists and 5 rebounds to his series of shots scored, including six triples in ten attempts and eleven free shots without failure. Anfernee Simons (16) and Derrick Jones (14) were Lillard's best squires, with Hood and Trent more hidden. On the other hand, rookie Immanuel Quickley added 31 points and achieves the best record for a Knicks player in his first twenty games since 1974. 444 444
Ninth victory for the Blazers, who had missed the last two games scheduled by the coronavirus monitoring protocol. For the Knicks it is the second loss in a row and a little warning.
Photos from as.com