Leganés' patience with his lawn ends with a prize
The club and the caretakers of their fields decided not to hastily remove the snow because it could damage it for the entire season. Now they have returned.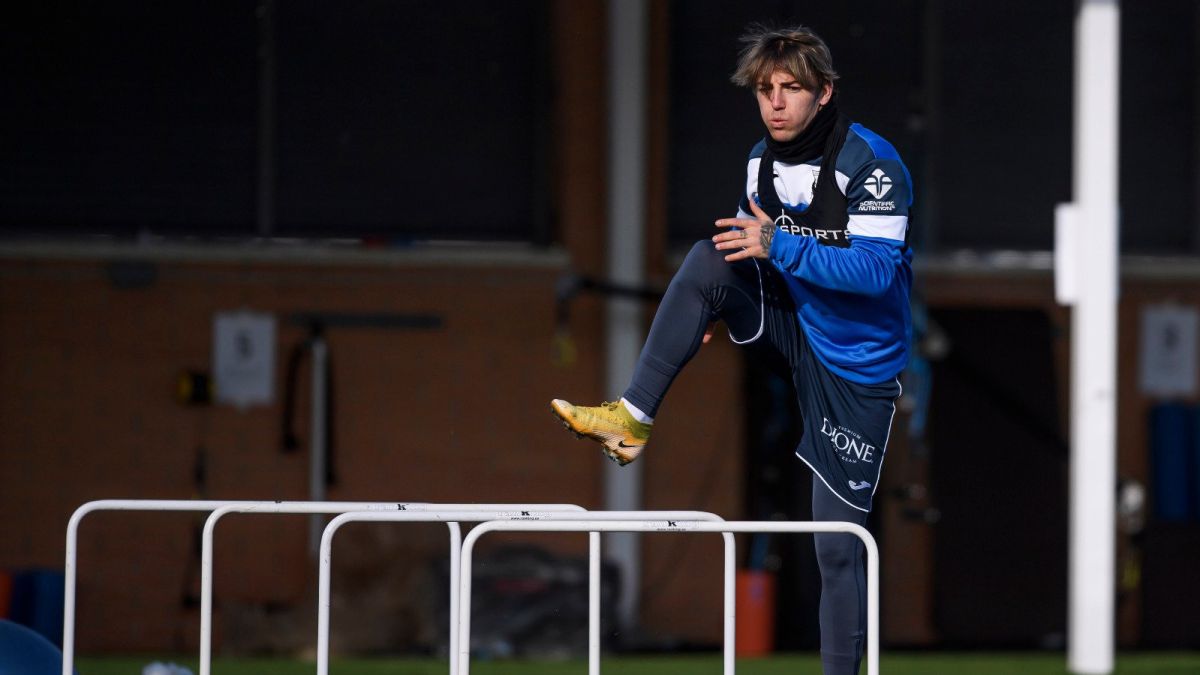 The Leganés has recovered normality after Filomena's passage through the Community of Madrid. Those of José Luis Martí will not have to resort to artificial grass or the search for alternative fields after patience has paid off.
After verifying last week how the urgent removal of snow was punishing the training fields of the Butarque Sports Facility excessively, the pepineros and the company that takes care of them decided to wait for the conditions to improve before cleaning them.
Now the rise in temperatures in recent days has created a much more favorable scenario in which it has been possible to remove the snow without damaging the green and leaving it ready for the pepineros to exercise without problems. Yesterday, in fact, the team returned to the ID Butarque, although, yes, with the visible marks of what was last week the unsuccessful attempt to clean the premises. In other words, Leganés' main training ground is now divided in two. On the one hand, the small piece in which they did remove snow last week and that is much more punished than the rest. On the other, the one that has been cleaned in recent days (Monday was especially productive in these tasks) and that is much better than the rest.
The contrast between one area and another shows, in the opinion of Leganés, that the decision made by Royal Verd, the company that takes care of green, was the correct one. You had to wait. Otherwise, had they taken hasty steps, the state of the turf would have been compromised for the rest of the season.
Something similar would have happened if the Butarque grass had been withdrawn at full speed to host the Leganés - Sevilla Cup last Saturday. The cleaning would have been useless, as happened in the cases of Rayo and Alcorcón (they ended up playing in the RFEF Soccer City), and on top of that the grass would have been damaged for the next few months. Hence the transfer to the Wanda Metropolitano to play the KO tournament.
It is true that Leganés had to exercise in a couple of sessions on the artificial grass of the Jesús Polo Annex. Disadvantage that they overcame with a good game against the Andalusians and that will not have to be repeated anymore. The ID Butarque is now ready to work in the best possible conditions, taking into account the harshness of Filomena's passage throughout Madrid.
Photos from as.com