Leganés is looking for strikers, but will have to give exits before
The club is working to improve scoring efficiency, but to achieve this it will have to release chips from the 25 already occupied. Brandon Thomas likes it.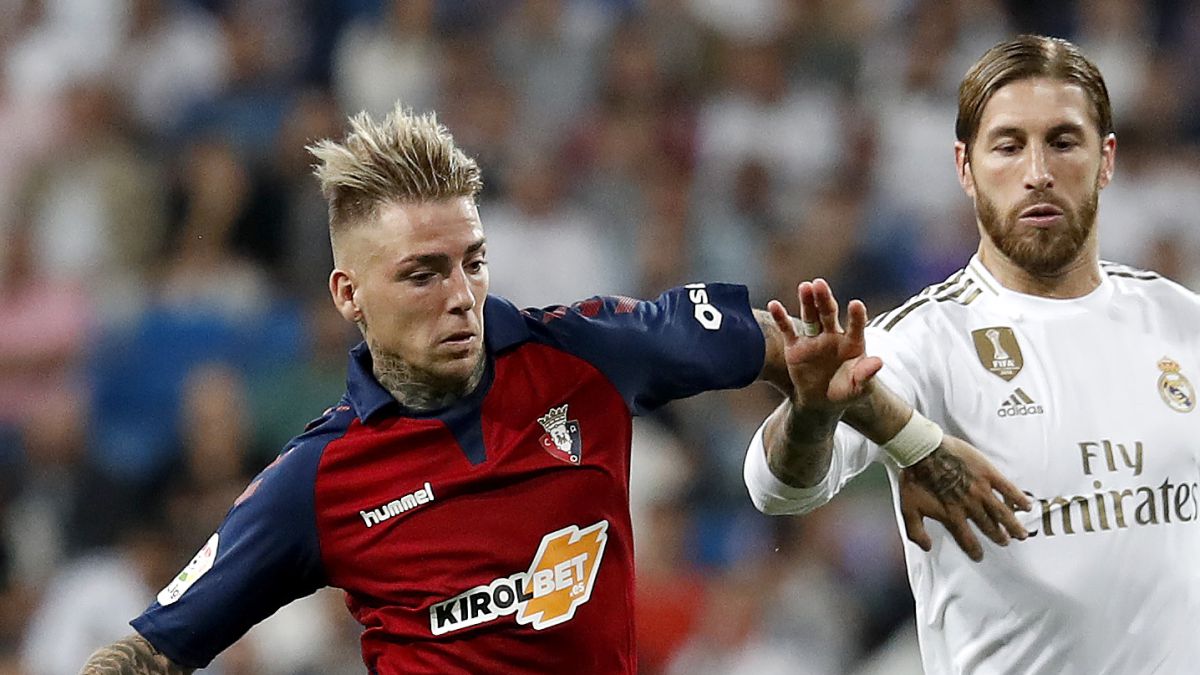 The Leganés is probing the market in search of a striker who improves efficiency in the face of the rival door. The pepineros, however, are conditioned. They need to start a player from the first team. With its 25 complete cards, the club will not be able to bring any reinforcement (unless it is under-23) without first looking for a space for, at least, one member of the current team of José Luis Martí.
Among the potential candidates is Jonathan Silva. The Argentine left-back from Leganés wants to leave Butarque to have a chance at a First Division team. As already reported that clubs like Granada or Osasuna had asked about him before the winter market opened.
The name of Brandon Thomas
Precisely Osasuna could come one of those forwards that Leganés is looking for. According to El Diario de Navarra, the rojillos would be negotiating the departure of Brandon Thomas (25 years old) to Butarque on loan. Sources of the operation consulted by AS have ratified this information.
Martí already had him under his command at Girona last year and he also played with him his last campaign as a professional footballer at Mallorca, when the now red striker was a youth squad in the Islands. Out of injury, the forward doesn't count for much in Jagoba Arrasate's immediate plans. So far he has only played two games, 118 minutes in total. And everyone in Copa.
Osasuna, like last year, would be looking for opportunities outside of El Sadar. In Girona he did not find them due to injuries (he only played ten games). Now Martí and Leganés could give him a new chance to rediscover his best game.
Other potential exits
In Butarque they also do not rule out other names to lighten the workforce. They must also be found among those who have fewer minutes. Dani Ojeda, as AS reported, had the intention of continuing to fight for a position at the end of 2020 without ruling out anything.
In the Cup, last week, against Socuéllamos, he started but Martí changed it at half-time. A declaration of intent that could force a new decision to look for parties beyond Butarque. His contract ends at the end of the current season.
The situation of Michael Santos is also particular. The Uruguayan has not played since October 29 without Martí clarifying in his press conferences the reason for his absence. The Uruguayan has been absent from a good part of the last training sessions. Owned by Copenhagen, Nordic sources consulted by AS confirm that their return or break the loan has not been considered at their home club.
In addition, the Danes are also looking to lighten the squad to sign a new midfielder. The Uruguayan striker does not fit this description. His situation of repeated absence, however, makes him the striker who has the fewest minutes after Miguel de la Fuente, although the Valladolid will continue, except for surprise, in Butarque.
Options that haunt Avenida de Los Once Leones in which a bobbin lace market is promised to outline a team with a lot of dynamite, but with diminishing effectiveness (Martí admits that it is his main problem) and up to 28 members on the squad. Too many in the opinion of Martí himself and a good part of Leganés.
Photos from as.com