Leganés advances optimistic in the loan of Brandon Thomas
The Osasuna striker would arrive on loan to Leganés. The pepineros need to release one of their 25 players beforehand. Brandon Thomas looks for minutes.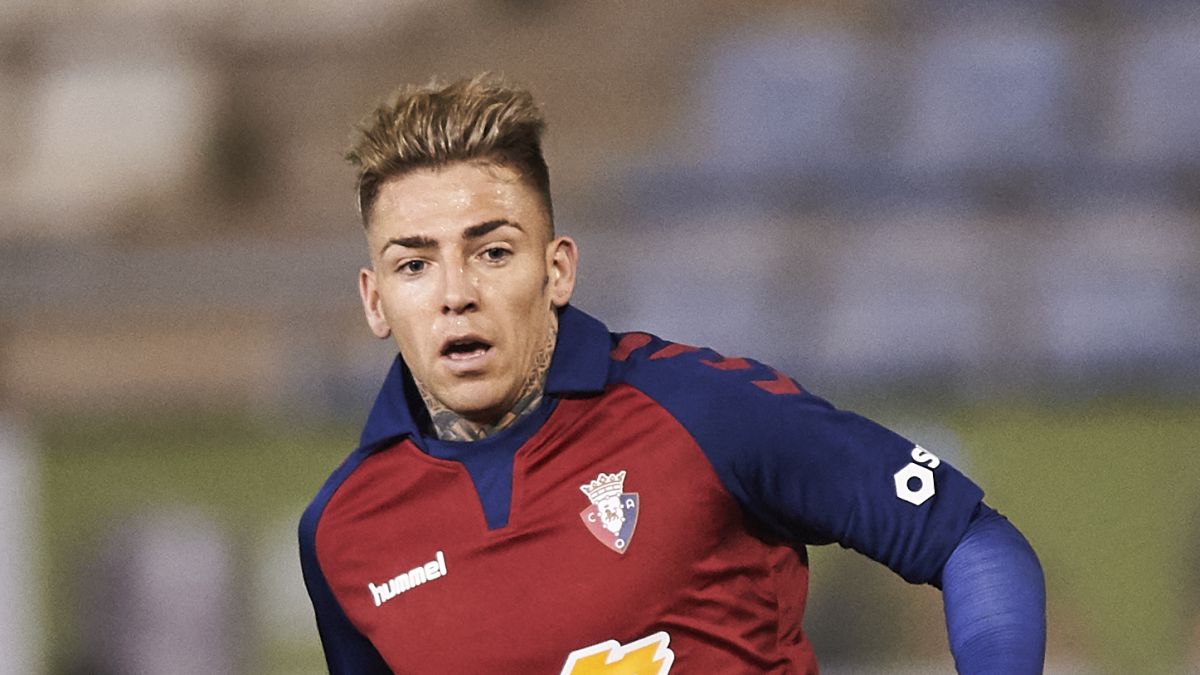 Leganés expects to close shortly the signing of Brandon Thomas, a 25-year-old Majorcan striker belonging to Osasuna and whose loan he has been working on for several weeks. The pepineros, as AS said yesterday, want to strengthen the lead to improve their effectiveness, although to do so, they must first take casualties.
Pending this important detail, sources close to the operation are optimistic and hope that throughout the week the loan of this old footballer known to José Luis Martí will be confirmed. Abdón was a teammate of the now Leganés coach in the technician's last season as a professional footballer at Mallorca, in the 2014-2015 season.
Also last season Brandon Thomas and Martí coincided, although this time in different roles. Osasuna gave it to Girona that Martí himself trained. The injuries, however, prevented it from having continuity. The striker only played ten games and scored two goals. The last, against Albacete in which was his last meeting with the red-and-white elastic. It happened on March 7. Then came the pandemic, the stoppage, and their physical problems.
Now Brandon is recovered, but in search of his ideal physical shape and the continuity that allows him to once again be a benchmark forward, as happened in the 16-17 season, when, with Mallorca, he scored 13 goals. That course, however, his team descended to Second B and began a journey that took him first to Rennes. The French bought it for three million euros. With the Gauls he only played one season. Later, it was transferred to Osasuna, which acquired it in 2019 for 2 million euros.
Physical problems have prevented continuity. This season he has only been able to compete in two games in which he has 118 minutes. Both were in the Cup and against lower category rivals: 90 'against Tomares (Third Division) and 18' against Olot (Second B) .
Photos from as.com