LeBron's first Lakers, "killed" by rumors
The young people could not bear the pressure. The trade with the Pelicans changed everything. Brandon Ingram, one of those exchanged, gives the keys.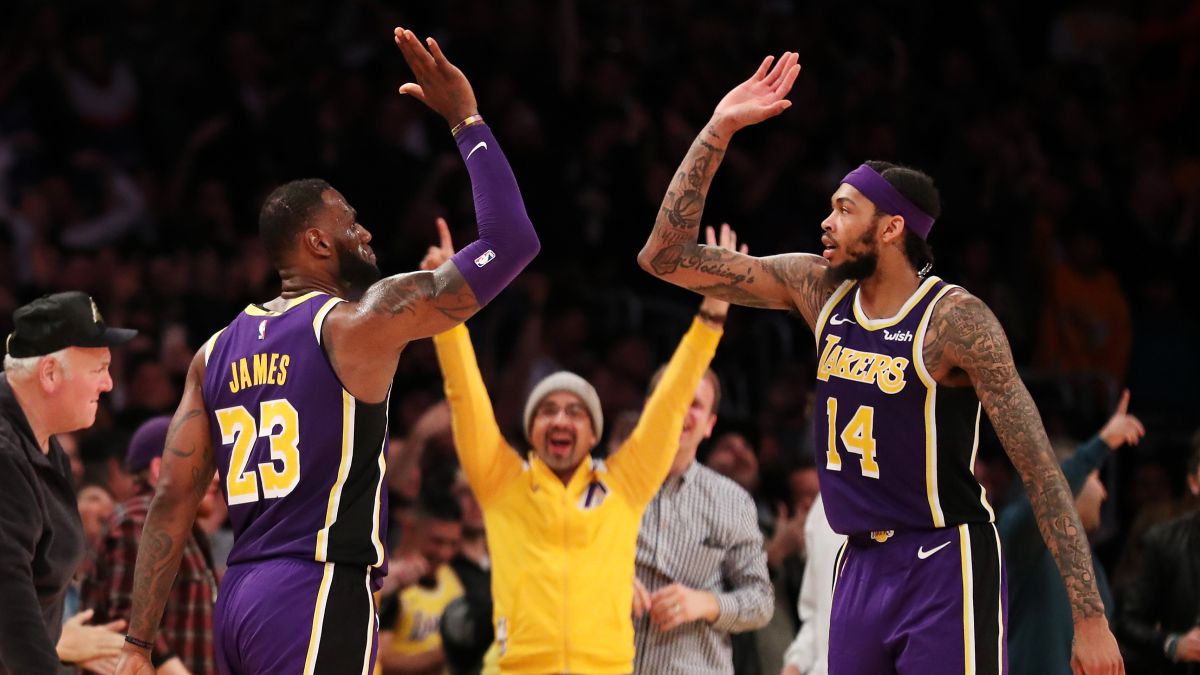 The transition between Kobe Bryant's Lakers and LeBron James' Lakers, the two rings interconnected rosters that have been won for the purple and gold franchise a decade apart, was tortuous. Bryant's juicy contract left management without much room for maneuver to reinforce the squad in his day and those two seasons since his goodbye, 2016/17 and 2017/18, were terrible. Young players arrived to be excited about before James agreed to join the project two years ago. That's where 'The King' was seen out of the playoffs for the first time in more than a decade. The situation was not easy.
Brandon Ingram, Lonzo Ball, Kyle Kuzma and Josh Hart were the four young men of the future they were armed with. Each one with a different function. It seemed that they were the key joining the signing of LeBron, but the union did not work. Of all of them only Kuzma remains in the team, since the transfer of Anthony Davis led the other three direct to the Pelicans.
Ingram, in an interview with his partner JJ Redick on the podcast The Old Man And The Three, has pointed out what he thinks was one of the problems in the 2018/19 season, already with LeBron but in a position where they finished 10th of the Western Conference with a balance of 37-45: the continuous rumors of transfer. "When you wake up and see your name on Twitter ... Some of the other guys like Twitter a lot, they like to search for their name in the search engine and read what's there. I know I was crushing them, they were dead" assured.
Ingram refers to examples like Hart's, who later said he had learned earlier from social media than from his agent about the transfer to NOLA. The North Carolina forward also stated that as far as he was concerned he had to lock himself in the gym, with routines prepared to try to escape from what was being talked about. "There was no energy at all in training," he added.
A mega-deal was attempted to be finalized before the market closed in February, but Demps remained unmoved despite Johnson's huge supply (both ending up on the street months later) and it took until summer to see the deal finally come to fruition.
The story is already known: the Lakers finished with Anthony Davis in their ranks and with the 17th championship in their windows last October, while Brandon Ingram managed to reach the All-Star in his first year with the Pelicans thanks to 23.8 points he averaged last season.
Photos from as.com