Laso and the arrival of Heurtel to Madrid: "I take it with humor"
The Vitorian coach rules out Rudy Fernández and Llull for tomorrow's game against a needy Maccabi. They are both injured.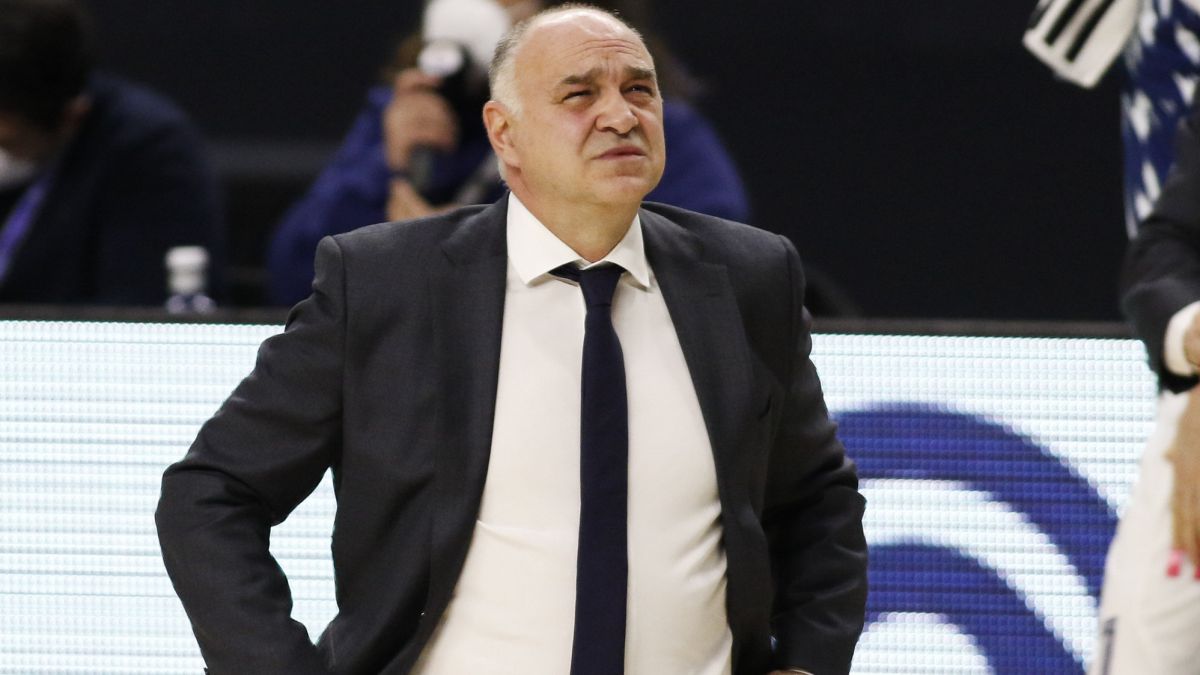 The Real Madrid coach, Pablo Laso, has referred to Thomas Heurtel as a "very good player" and has assured that his possible signing for the white club is taken "with humor", after this week the French base separated from Barcelona, where it did not count for Sarunas Jasikevicius.
"He is a very good player," Laso answered at a press conference when asked for an assessment of Heurtel, adding that he takes the information about his possible arrival at Real Madrid "with humor". "We have enough trouble with the games and the competition to worry about things that are foreign to the team right now," he added.
Regarding his own team, which this Thursday will face Maccabi Tel Aviv on matchday 21 of the Euroleague, he pointed out that "the fact that losing two games is news speaks very well of Real Madrid", after the recent setbacks against Armani Milan and Red Star.
"I'm not worried about these results, I'm worried about the improvement of my team. Against Milan and Red Star we have not played our best game and my obligation is that we play better in order to win," said the coach, confirming that Alex Tyus will be able to play for Israel after his mishap in the last game.
"His ankle sprain was nothing serious and he trained well today. Alex has to quickly realize the importance he has in the team and join what the team needs from him. Rudy and Sergi (Llull) are out. We are optimistic with Rudy, but we cannot assess how long he will be out. Sergi has started to run and I am also optimistic to get him back when before, "he valued.
Regarding the game he is waiting for in Tel Aviv, he advanced that "two teams of the highest level" face each other. "They have three players on the outside who are very capable of scoring like Wilbekin, Dorsey and Bryant. From there, their complement players are also very capable like Zoosman, Jones, Dibartolomeo ... It is a very complete team," he reviewed. Twelfth in the standings, Maccabi comes to this duel in need. "I have a good friendship with Ioannis (Sfairopoulos, Maccabean coach) and he told me about the problems they have had since the pandemic began, apart from the injuries. It has made them have a strange season, but I see them competitive and with many weapons" warned.
Finally, the man from Vitoria referred to the Copa del Rey, where they have been paired with Valencia Basket, and regretted that "living a Cup without an audience is strange." "The Cup is a basketball weekend for basketball people. That this year is played without an audience is a bitch. It is a time of year where the fans come together and basketball is recognized for that environment, so it is going to missing a very important ingredient, "he concluded.
Photos from as.com