Laso advises: "Tavares, Thompkins and Taylor are playing a lot"
The Vitorian will not be able to count on Laprovittola against Panathinaikos but he hopes to recover Llull, who has been out in recent games due to a muscle problem.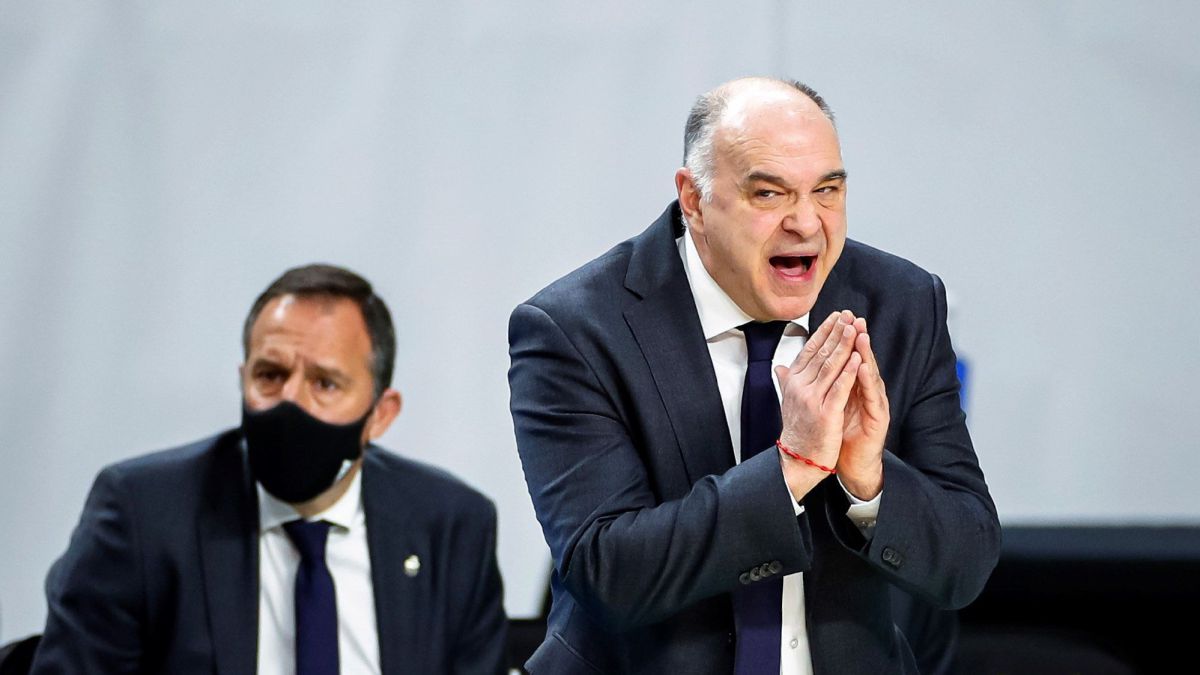 Real Madrid coach Pablo Laso has warned that, despite Panathinaikos' poor qualifying situation, "a very demanding match" awaits them this Wednesday against a rival who "is by no means easy", a duel in the that could recover Sergio Llull after overcoming his muscle injury.
"It's a very demanding match against a team that already made things very difficult for us in Greece. In general, they are competing very well, they have a new coach and we will have to pay attention from the first minute," Laso warned about his rival in the Matchday 22 of the European competition.
In this sense, he indicated that "Panathinaikos is a team that has quality and good players in one-on-one". "Especially with Nedovic, who generates a lot of game. Then there are Mack and Sant-Roos in the base position. They are different players who complement each other very well," he analyzed.
To try to beat the Greek team, Real Madrid set the goal of "lowering their average points." "It is a very aggressive team on the run, on the counterattack and on the offensive rebound. You have to control those two aspects of the game so that their offensive numbers do not grow. They are two important keys and if we control them they will allow us to run and have more control of the rhythm of the game. We saw in Athens that it is not an easy team in any way and against which we will have to adapt little by little, "he stressed.
In the physical plane, the Vitorian warned that he has "some" players with overload. "" Tavares, Thompkins, Taylor are players who are playing many minutes and they are accumulating. We also have Laprovittola's sick leave due to illness. Llull was able to do the full training and Rudy started, but then he had to retire. We are going to wait and see how the team evolves in the last hours to decide the call, "he said.
Photos from as.com