Las Palmas threatens the greats
The insular formation beat the top four finishers in the first round: Espanyol, Mallorca, Almería and Sporting. Against those below it worsens.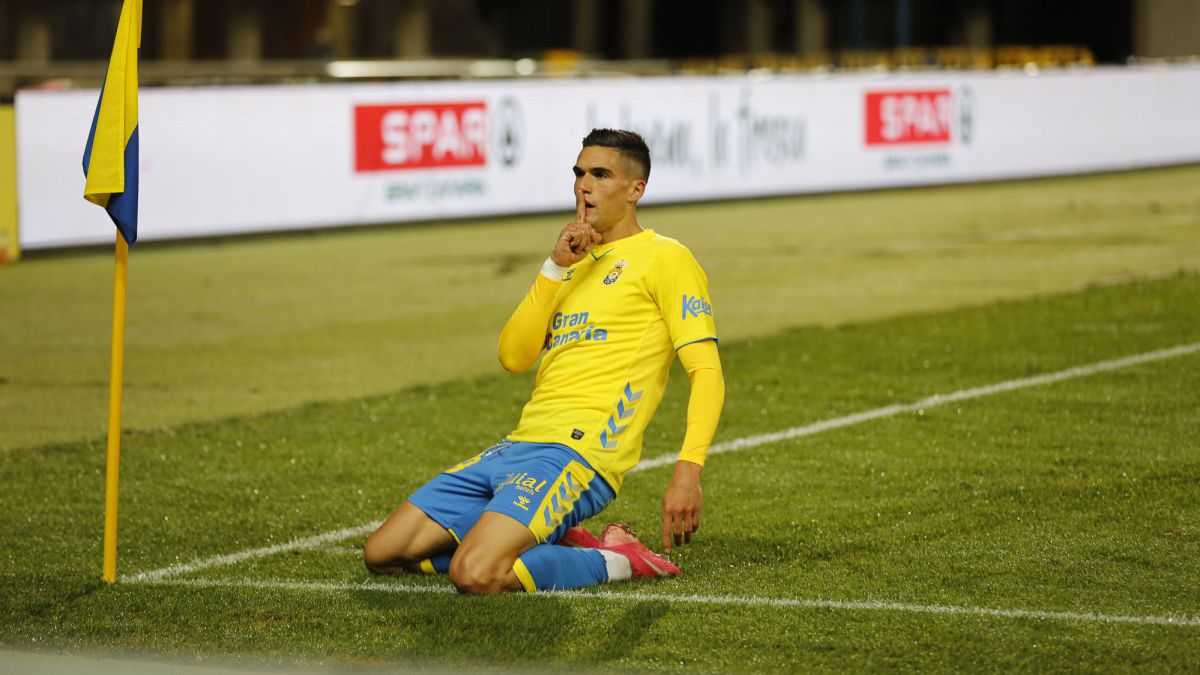 For being, the current Unión Deportiva Las Palmas is a team of the most irregular. Capable of the best and the worst, of course also within the same game, the yellow team accumulates as many merits with the first classified as demerits with those who dangerously hover with the relegation.
Las Palmas begins this morning to prepare for the first day of the second round, which will measure this Sunday, at 7:00 p.m. and at the Gran Canaria Stadium, the powerful Leganés. It will also mean the particular culmination of the Everest of the Pepe Mel team, which will have consecutively faced Rayo Vallecano, Espanyol, Mallorca and Leganés.
During the first round, Pepe Mel's boys stood out especially against the teams that, at the end of it, finished at the top of the standings. "We have to have the same motivation against the teams at the top as against the teams at the bottom," Sergio Ruiz insisted days ago.
It happens that, during the first half of the competition, Las Palmas dispatched Espanyol (leader, 45 points), Mallorca (2nd, 42), Almería (3rd, 41) and Sporting (4th, 36). The perico team won 1-0 in the first game of the year, and in the second of them, prior to this break, they won by the same score in the Balearic Islands. Meanwhile, the Andalusian team won 2-0 and the Gijón team was able to overcome a 0-2 to end up winning 3-2 after that agonizing goal by Edu Espiau.
The UD could do nothing to beat Rayo (2-0), ranked 5th, in the last game of 2020, and faced Leganés in the first game of the season, Pírrico 1-0 in Butarque.
Another trend.
However, the trend for Las Palmas against teams in the lower zone of the table is different. Albacete, solvent red lantern, could barely get a draw when he visited Carlos Belmonte on October 28 (1-1). Meanwhile, some trouble happened to beat Castellón, penultimate, when he visited the Gran Canaria Stadium (2-1, October 21; 7th matchday). And against a classic in the category like Alcorcón, today the third-to-last place was barely 0-0 when the Madrid team visited the Island.
It was worse for Las Palmas when they visited Cartagena, 19th classified, which infringed the worst correction of the course: 3-0. When he had to travel to Sabadell, 18th, he almost traced the result: 3-1.
Photos from as.com