Las Palmas democratizes its goals
In the middle of the season, he has scored 21 and has ten different filmmakers. Araujo and Rober, with five each, lead the statistics.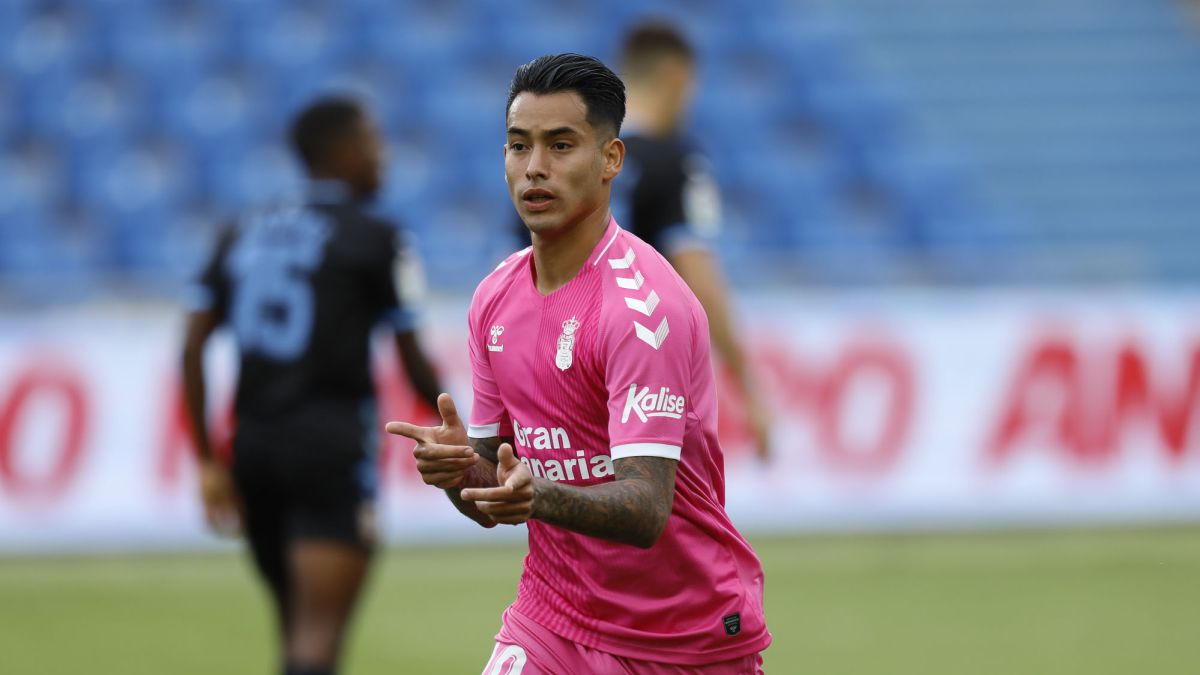 With the strength of the collective as a flag. This is how the Unión Deportiva Las Palmas season has developed to date, which is not that it has many reasons to complain once the first half of the course is completed, 21 games played. With the permanence as a vaunted goal by the club, Pepe Mel's team is currently nesting, with 29 points in its locker, 5 from the playoff spots and 9 above relegation.
Once the defensive bleeding has healed, it is your turn to refine your aim in attack so that the improvement is complete. So far he has scored 22 goals (one on his own, Ortolá's in the Canarian derby) and they have scored 25. In any case, and given the repeated absences of the already recovered Araujo, the squad has managed to democratize his goals. The collective as a driving force.
Without counting Ortolá's blunder, the statistics collect 21 goals from Las Palmas, scored by ten different players, in any case none as effective as Araujo himself. It so happens that the Argentine forward has barely been able to play ten games (six as a starter) for a total of 560 minutes on the pitch, but he has scored five goals. That is, it adds one every 112 minutes of play, which reminds the striker who, in the 2014/15 academic year, commanded the club's last promotion to the First Division.
The same goals have been celebrated by Extremadura, Rober González, a winger on loan from Betis. "There is no possibility that he will leave before June 30," insists from the club. At the moment, Rober has only stopped participating in one league game, adding 18 starts and 1,481 minutes of play in which he has had time to score 5 goals. That is, one in every 296 minutes.
Alvaro Lemos, Edu Espiau, Sergio Ruiz coincide in the second step of the scoring table, with two alegrías each. Meanwhile, with one goal, Álex Suárez, Loiodice, Clau Mendes, Maikel Mesa and Pejiño remain for the moment.
Photos from as.com