Kyrgios attacks Djokovic for going without a mask: "He's a puppet, he's stupid"
The tennis player shared a 7 News video about the quarantine of the tennis players and in it the Serbian is seen in the official transport with his team without a mask.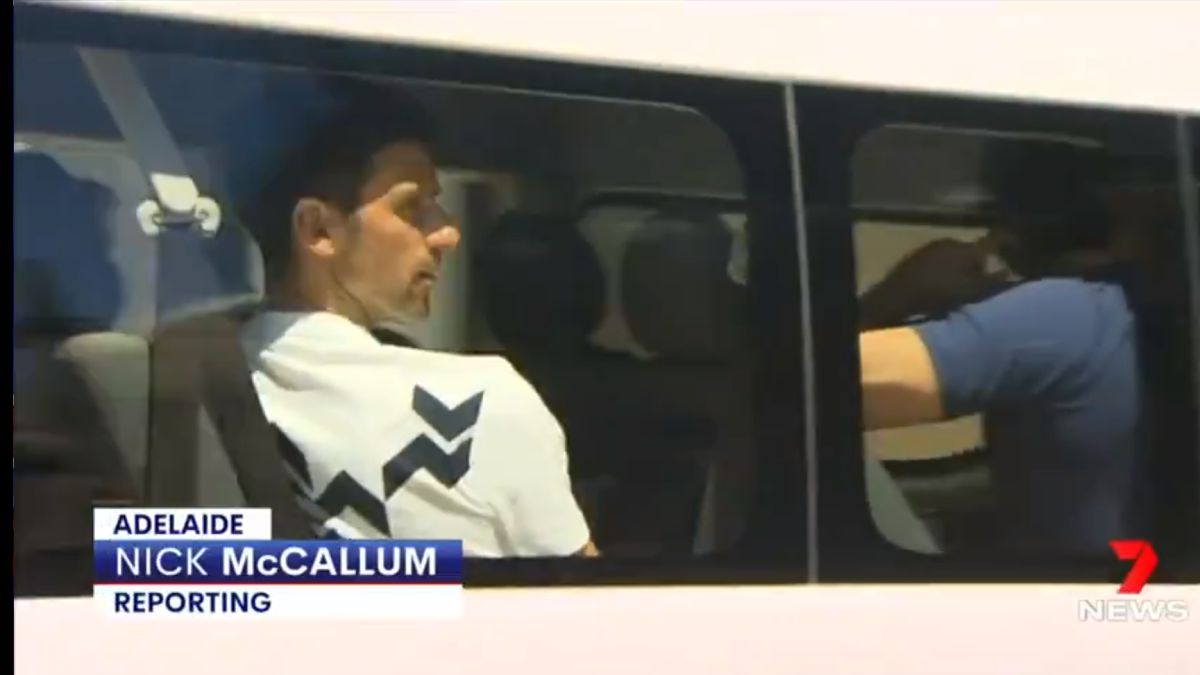 There are still three weeks until the start of the Australian Open (and almost two weeks of quarantine for tennis players, which 72 of them must strictly comply with) and tensions continue over the measures decreed to avoid an increase in coronavirus infections during the celebration of the tournament.
In addition to the complaints from tennis players such as Paula Badosa, who revealed in AS her strict quarantine situation, or Yulia Putintseva, who found a mouse in her room, the complaints have risen with Novak Djokovic's requests to the tournament to establish measures more flexible. Measures that the Australian authorities have completely rejected.Taking advantage of the response of the Australian authorities to Djokovic, Nick Kyrgios, one of the greatest scourges of the Serbian during the pandemic and, in turn, one of the tennis players who has shown the most concern about the virus, wanted to attack the Serbian again through from social media.
Kyrgios shared a tweet from tennis journalist Ben Rothenberg in which various points of view on the quarantine in Melbourne are collected ("the tone of the coverage in the Down Under", said Rothenberg ironically), in which Djokovic appears without a mask in the official transport of the tournament with his team without a mask, in addition to the statements of the head of government of the state of Victoria, Daniel Andrews, and several videos of the tennis players in their rooms with special emphasis on the quarantine of the Australian tennis player Bernard Tomic with his girlfriend Vanessa Sierra. "Djokovic is a puppet. I don't care about Bernie (for Tomic), but his mistress obviously has no perspective. Ridiculous scenes," next to an emoji of a person holding his hand to his face. While waiting for what happens between the meetings between tennis players and organizers, Kyrgios does not stop criticizing Djokovic for the Serbian's attitude off the courts since the pandemic began.
Photos from as.com