Kvitova: "We all knew that the quarantine thing could happen"
In an interview with Tennis Majors, the Czech tennis player revealed how her routine is being at the hotel and the security measures to be able to go to train.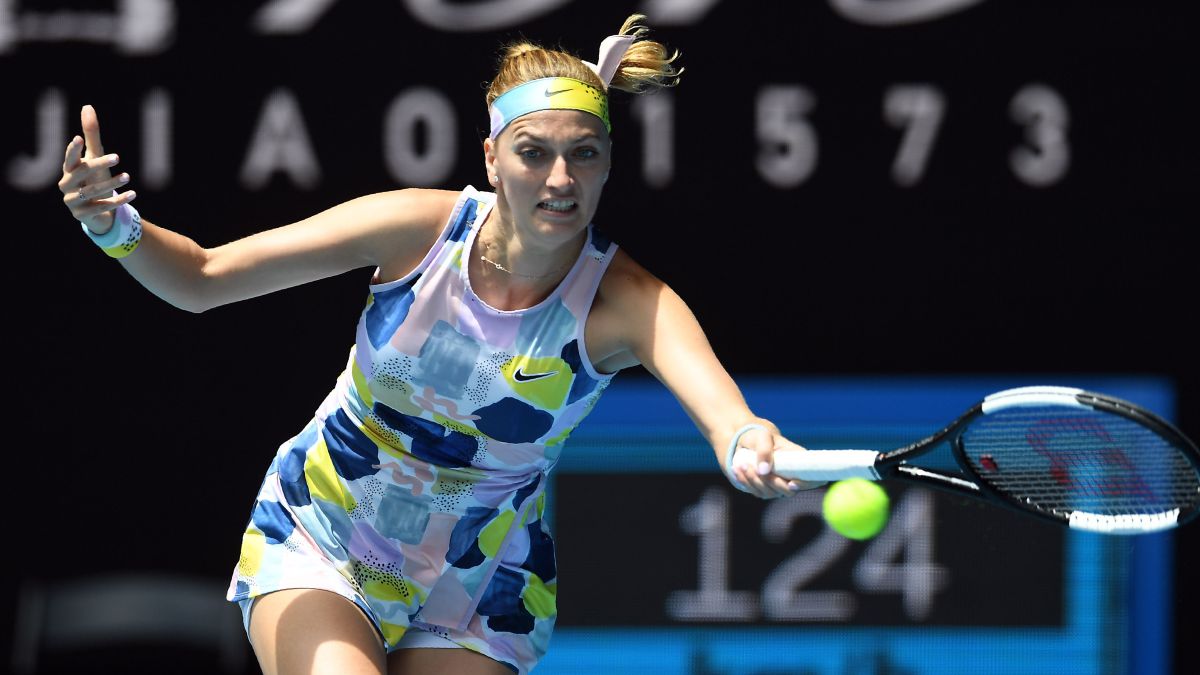 Petra Kvitova gave an interview to the Tennis Majors portal to analyze how the quarantine prior to the Australian Open is living at the Melbourne hotel, in which many tennis players have criticized the strict measures that have been carried out.Kvitova revealed that she felt lucky not to be among the 72 tennis players who must adhere to a strict quarantine and revealed that the quarantine has also allowed her to do other things. "To be honest, I am one of the luckiest in my quarantine because, after a few days, I have at least been able to go out to train. But in general I have worked a lot in preseason and so I can relax a little. I am also enjoying my time. free watching series, having a coffee or reading books. I also do some fitness, I have many things to do ".
The Czech player confirmed the strict measures that are being carried out and even gave an example that she herself has lived in the hotel. "Security here is very tight, especially in the beginning because of the cases that were on the planes and everyone was scared, which is understandable. You can't open the door when you want. When they bring you something to eat, knock on the door if they let you. At first nobody knew the rules and the doors were very loud. It was funny because once I did not know if they had left me food or not so I opened and explained that I did it because I did not know. The receptionist told me that next time I would call reception and they would send me someone to see if there was something on the door or not. And I said to myself 'okay, I think it's easier if I open the door 10 centimeters'. At first it was very strict, but I think things are calming down. And I can also go out to train, so that's good. "
These security measures are not only maintained in the hotel but Kvitova herself revealed that they are also applied on the training track and on the way there. "I have not been able to speak in person and I have not seen anyone. Of course I can do it by phone. When I go on the bus to train you have to keep two meters away, disinfect your hands at least five times before entering the track when finishing the same. It is very strict, but I understand that it is very important ".
On the other hand, the Czech tennis player stated that the Australian Open is caring a lot about tennis players and that the option of a hard quarantine was also among the possibilities. "I always talk to Craig Tiley, and of course he knows what the players think and how they feel. On the one hand the frustration of the players is understandable, but on the other I know it's hard and we have to live with it. I'm not in the game. extreme quarantine and many yes. But I know that Tennis Australia is trying to help them with the equipment, with weights and bikes. I think we all knew this could happen and be in quarantine for 14 days. We all thought we would be lucky and that we could play. But there was also the possibility that we would face a hard quarantine ".
Photos from as.com