Sunderland wins the stage and puts Honda in trouble, who loses Barreda, and sees the British approach four minutes from Benavides.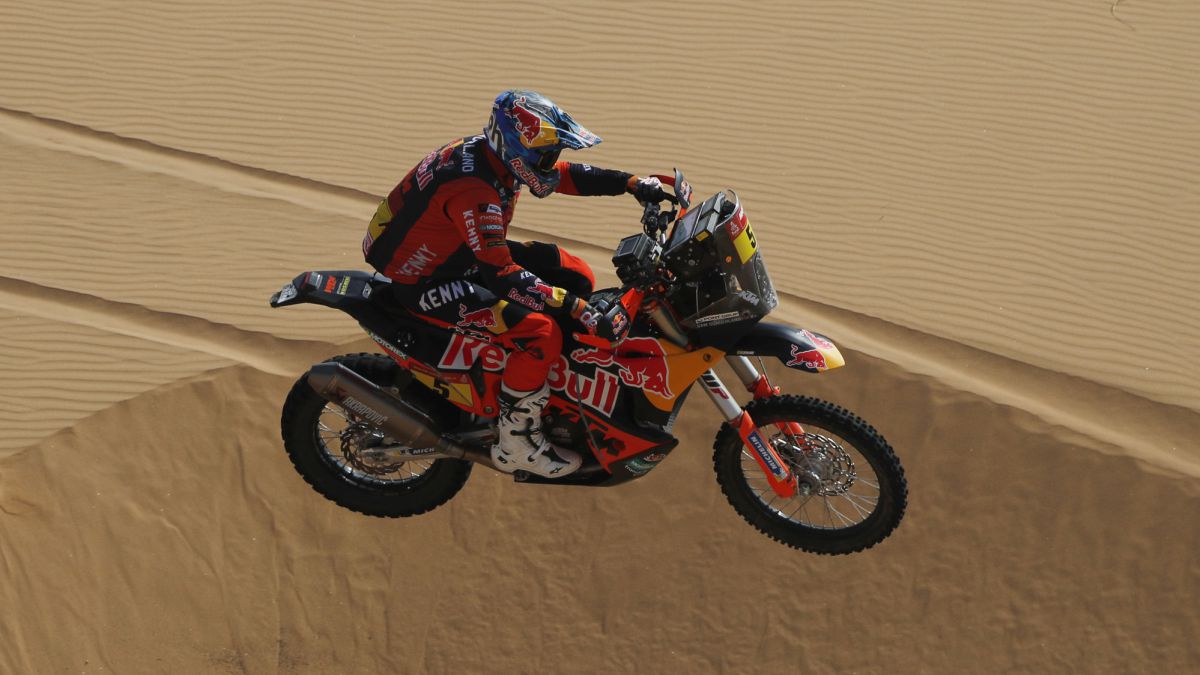 This happens sometimes. Suffice it to mention, for things to go wrong. And at Honda they have done it in a worrying way. If we ended up on Wednesday thinking that they were rubbing their hands seeing how well on track they had their chances of victory, on Thursday the story is very different ... Not only because of the loss of one of their strongest men, the Chilean Cornejo, if not because of how the penultimate day turned out: Sunderland won the stage with Kevin Benavides at nine minutes and Brabec at twelve, and Barreda was left out of the fight with an unusual error.
In a special that stayed at 464 kilometers after cutting the last 47 kilometers due to bad weather forecast in Yanbu and that had terrain for all tastes (gravel, dunes, sand roads, dry rivers ...), the most grotesque was the what happened to the Spanish. Barreda did not stop at the first refueling of the stage and ran out of gasoline a few kilometers later, forcing him to leave and pay a visit to the hospital. It seems that the blow that occurred two days ago may be the cause. A cruel way to finish a Dakar in which he had achieved a triplet of victories.
With Joan out of the game for good, Kevin and Brabec remain Honda's only chances of victory. They are not few, half of their army. Now, they will have to face the irreducible pilot that KTM has left in that fight, Sam Sunderland, and seeing what he saw on the penultimate day he will not make it easy. Because with his victory, the Briton cuts his general disadvantage by more than half and is just over four minutes behind Benavides, who continues as the leader. Meanwhile, Brabec loses his second position by remaining seven behind his teammate.
The last special on the way to Jeddah will be the shortest of the entire Dakar with 225 kilometers, but seeing how tight the differences are, nothing can be ruled out until the end and KTM has reason to hold on to a burning nail. His name is Sunderland and he's willing to sour Honda's party. Where they are already preparing one just in case is in Salamanca, because after this stage in which he was eighth at 15 minutes, Santolino is sixth overall, just 19 seconds behind fifth, Howes. There is only one day left to celebrate, although not in all places equally, of course.
Photos from as.com