Koeman does not throw in the towel: "There is hope with Messi"
The Barcelona coach has analyzed the final of the Spanish Super Cup in which he doubts Messi's participation due to some inconvenience.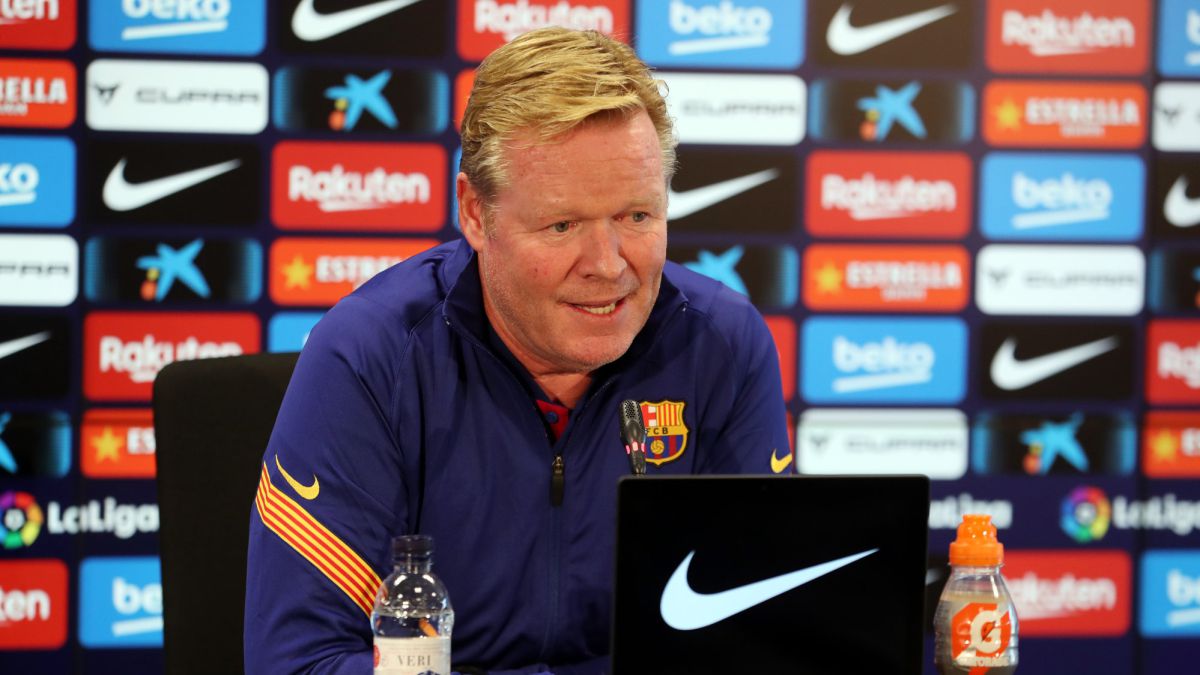 Ronald Koeman, Barça coach, spoke this Saturday in the preview of the final of the Spanish Super Cup against Athletic.
What end do you expect?
We are good and happy to play tomorrow. We had significant fatigue but three or four days of rest are enough. I expect a difficult game because the rival is competitive and if they pressure us up, we will have our word to try to dominate and have our game. Against Real it was already difficult for us to enter the game. We have to be at our level, as we are lately.
How do you see Messi?
Leo trained individually yesterday and we'll see if he thinks if he can be there or not. He has the floor and we will wait until tomorrow morning to see how he is. We are hopeful that Messi will play. Play or not Leo, we'll try to make our game
To what extent is it a disappointment that Eric García does not come?
I'm fine, I'm happy. I know the financial limitations of the club. If it is not possible, it is not possible and we will move on with what we have.
If Messi's feelings are good and he can play, would that be a morale boost?
For any team, you have a better chance of winning. If you have the number one in the world, you have more options. Because of its creativity, because of its effectiveness, you have more options.
How important is that title?
Of course it is important. To show that you are on the right track, it is always important to win things. It is a title. Each title in which you enter your name is important. And it is important for the club.
Would you put the icing on this good moment of the team and excite people?
Winning things is good for you to say that you are on the right track. For confidence, and to show that we have improved things, it would be good. It seems that we are very involved and we have to be very involved because Athletic is going to be at the top. We have to be prepared in many things and show the level we had against Athletic in the first game.
When do you think Sergi Roberto and Ansu can return?
I don't want to set dates because I can put pressure on the players. Sergi Roberto can be in two weeks. Ansu may be longer but the important thing is that they recover well.
Are you considering the possibility of an exit such as Neto's?
It is true that Neto's representative has asked for an exit and we have said no. He is an important goalkeeper for us and we want to have all positions covered.
How do you face the game?
We are mature enough to know how to play it.
Could you make an exception and line up Messi without being one hundred percent?
Any player needs to be at one hundred percent to start the game. But the final decision is the player's. The feeling of the training will be important, and tomorrow morning we will see.
Photos from as.com