Knicks continue to win with Thibodeau's iron fist
Victory against a Magic broken by injuries. Randle and Barrett, the best of a team that has conceded just 159 points in two games.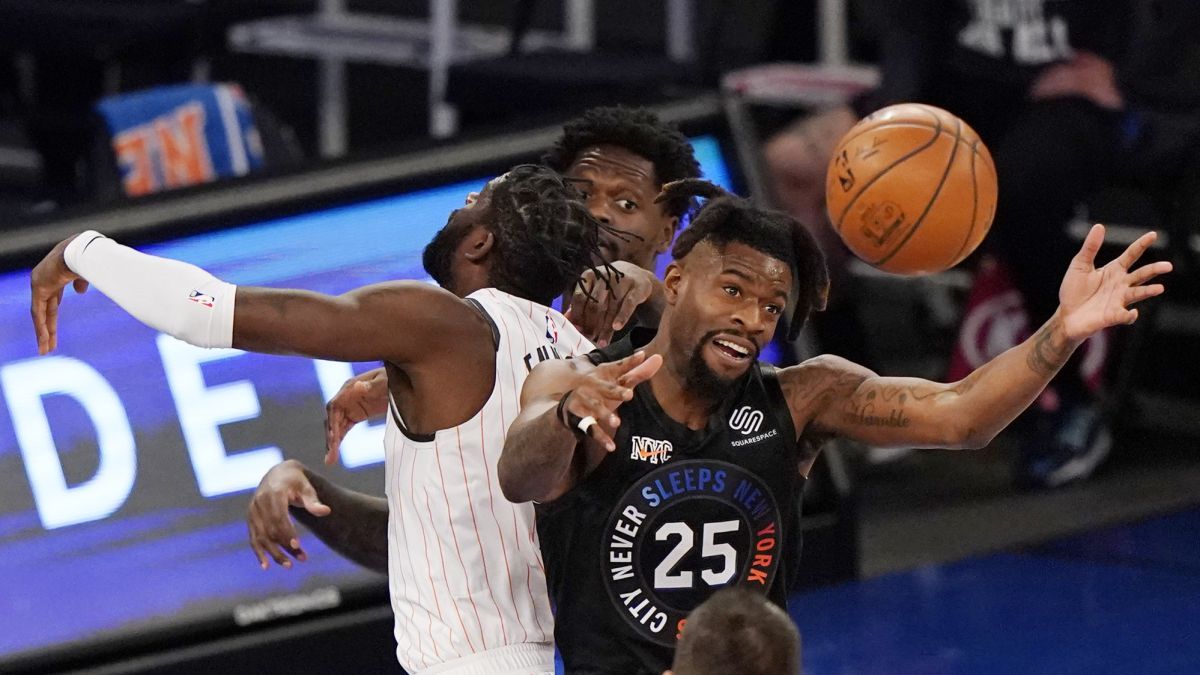 After five losses in a row, the Knicks have turned to the purest manual of their coach, Tom Thibodeau. And 24 hours after leaving the Celtics at 75 points in the Garden, they left the Magic at 84 at Madison, in the morning session to open the day of Martin Luther King of the NBA, one of the most notable of the Regular Season .
With the laziness of the hours (12:00 in New York) and the forging of two tough coaches like Tom Thibodeau and Steve Clifford, the game was a resolute drink at the last minute. A very complicated triple by Terrence Ross on the possession siren gave the Magic (80-81) their first lead since 6-9 at the start. But Clifford's men did not score until another triple by Ross in the penultimate attack and when the Knicks had already secured the victory (nine points in a row until 89-81). With their weapons: the strength in the zones of Julius Randle, a basket from the defense of RJ Barrett, the intimidation of Mitchell Robinson ... For the Magic it is six losses in a row and a 7-7 that is a nightmare after starting the season, It seems very far away, at 4-0. But they are still without Fournier, with Bamba also out and, of course, with long-lasting injuries from Isaac and Fultz in tow.
In the frame, the Magic live by squeezing Vucevic (24 points, 14 rebounds) and Ross (19 points) and getting what they can from an Aaron Gordon (18 points, 17 rebounds, 9 assists) forced to manage (no luck) decisive attacks. He is aiming for a lost year in Florida as the Knicks latch onto the playoff zone caboose. Your best possible scenario. In this triumph, suffered like almost all of the Knicks (with exceptions such as the strange beating of the Celtics) Randle added 21 points and 17 rebounds, and Barrett 22 + 10 with 4 assists. Rookie Immanuel Quickley, one of the sensations of the season in the Big Apple, this time stayed at 11 points. And the Knicks smile. Thibodeau style, but they smile.
Photos from as.com