Kittel's message of support for Dumoulin after his temporary retirement
The German ex-cyclist posted a message to his Giant-Shimano teammate on his Instagram account after he announced his temporary withdrawal from the peloton.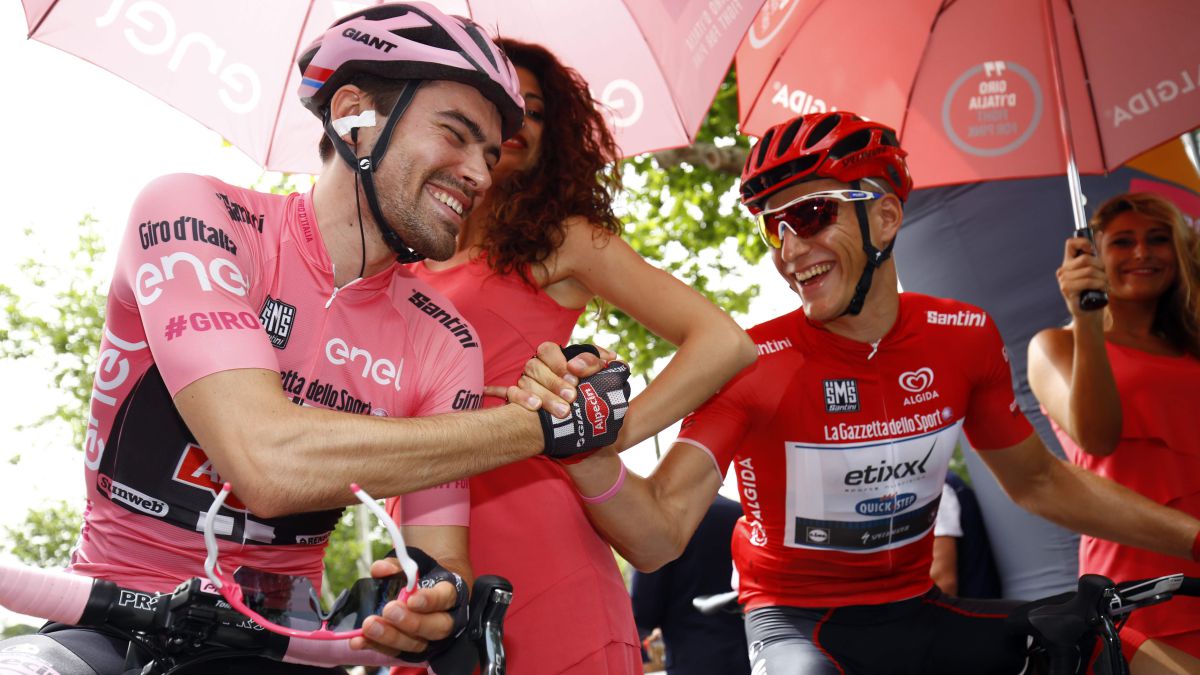 The news of Tom Dumoulin's temporary retirement left the cycling world in shock this Saturday when he saw one of the great figures of the peloton take a break to reflect on his future.
For an episode similar to the one that is happening, Dumoulin went through one of the great sprinters of recent years, the German Marcel Kittel, who through his Instagram account wanted to send a message of strength and encouragement to his former teammate in the Giant-Shimano.
Kittel highlighted Dumoulin's great strength both on and off the bike. "I have always admired Tom Dumoulin for his strength on the bike when we were teammates winning Tour de France stages together. And also off the bike for his clear opinion and honest criticism.
The German acknowledges that this temporary withdrawal of Dumoulin is sad and gave as an example his own case, when he left the platoon to think about his future, and wishes that Dumoulin soon find the answers about his future. "Of course it is sad to see that now he will take time out of cycling, but he stays true to himself to take the time he needs and find out who he is and what he wants. I know from personal experience what it feels like and how difficult it is. when you are doubting what you are doing and want to look beyond your current life and identity. Only time will give you the answers and I hope Tom will find them soon ".
Finally Kittel admits that Dumoulin faces an unknown adventure but asks him to maintain his strength to find his way that will make him regain the illusion in his life. "Until then I wish you to maintain the same strength you have had on the bike in this part of your career and also to all those who are in the same situation and trying to learn more about their own identity. I know it is a great ride with a Uncertain destiny but it is also an important life lesson once you find that inner compass again, to recalibrate and head to that future direction ".
Photos from as.com