Kern Pharma, the youngest team in the peloton: "Humble ... and ambitious"
The Spanish team debuts in the second highest category of professional cycling with a commitment: "Dispute a big one in five years".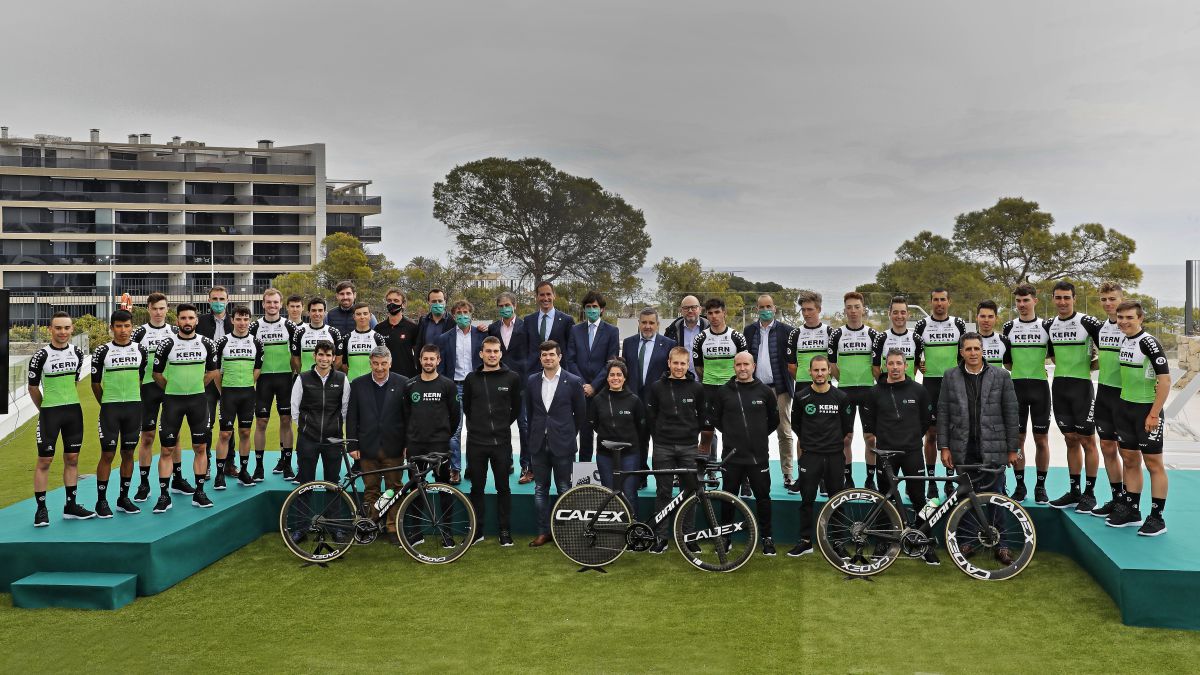 The Kern Pharma appeared in professional cycling as a ray of hope and in its second season of existence optimism continues to rise: it will debut in the second highest world category, the Pro Continental. The professional project of the AD Galibier, an institution in the amateur world with the Lizarte team, was presented this Wednesday in Villajoyosa with the same philosophy: to be a springboard for the young promises of Spanish cycling. And they lead by example, as they will be the youngest team in the peloton with a squad of 20 riders with an average age… of 22.5 years. "Our philosophy is to grow, but without neglecting the training of our young cyclists. We have completed a great year in 2020 and we have climbed one more step ", assures AS Manolo Azcona, a cycling institution and founder of Galibier in 1993.
The staff will be made up almost exclusively of young talents. Only the sprinter Enrique Sanz, the protagonist of the first victory in the team's history in Belgrade-Bania 2020, exceeds the limit of the rest of his teammates at 31 years old, who do not exceed 24. Names such as former Movistar Jaime Castrillo or winner of the 2018 Spanish Cup, Roger Adriá, the protagonist last year in the Vuelta a Burgos with an extraordinary gallop on the way to Picón Blanco, appear as some of the young promises to take into account.
A project that was celebrating its coming-out, with a training session in which the cyclists shared an outing with the sponsors (Etxeondo, Giant, Globalia ...) and luxury guests such as Miguel Indurain, Pedro Delgado or David Bisbal. And all after the good news that they will have a place in the next Volta a Catalunya. They will also choose to win an invitation to La Vuelta, although without obsessing over it.
Because, as stated by Juanjo Oroz, manager of the structure, the idea is "to be faithful to the values, go step by step, and be humble, but with ambition": "We are not numbers, because numerical tables have limits, but this it's about challenges. The WoldTour is a concept, I don't know if we are going to be it or not. We are going to grow with these corridors. I don't know if we will be in the First Division, but we are going to fight. We are committed to running a big one within five years. "
Photos from as.com